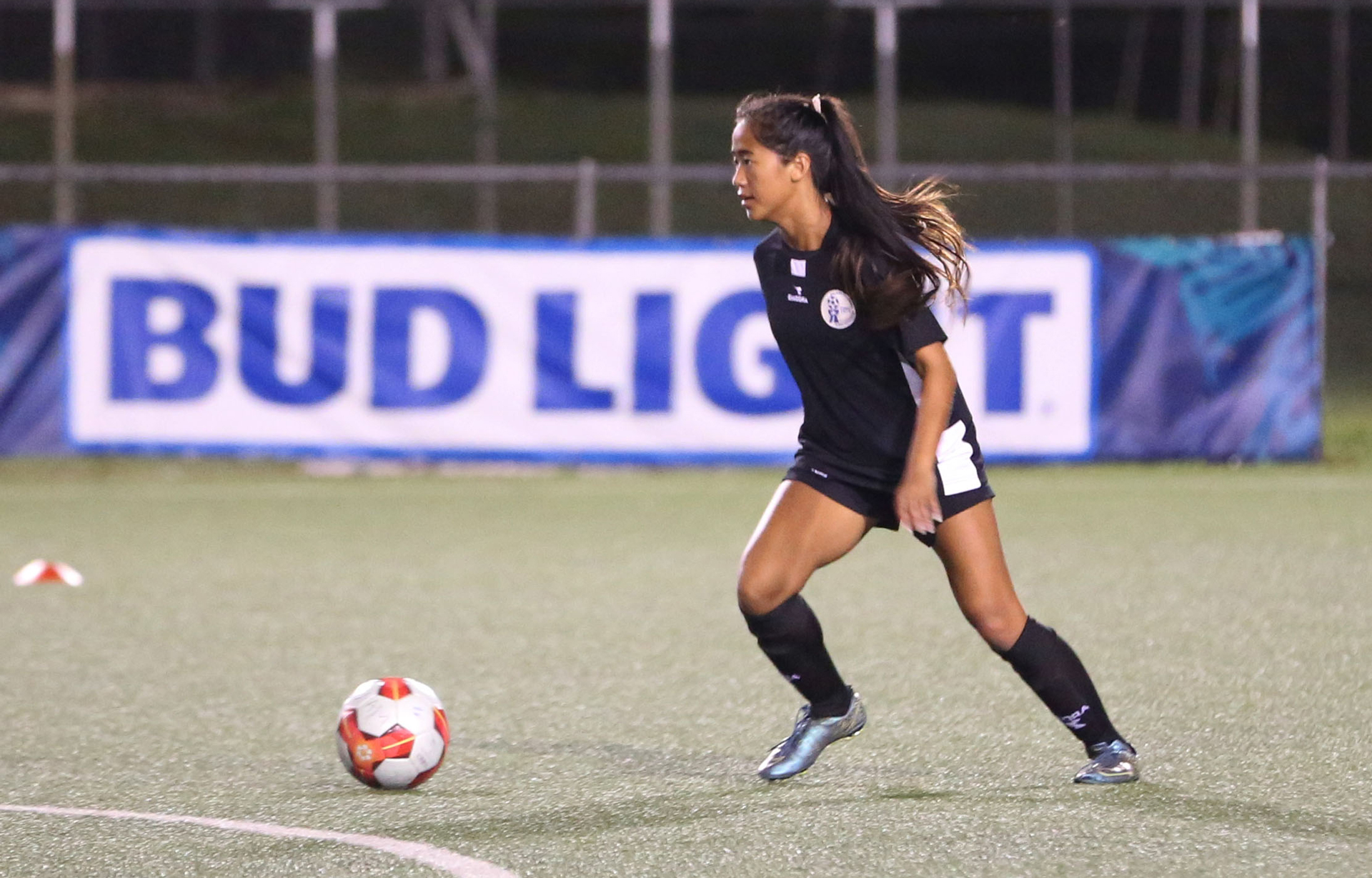 18 Mar

Whalen Invited to Trial for UW Huskies Women's Team

[June 10, 2018 – Harmon, Guam] – Isa Whalen will continue chasing her football dreams when she returns to Seattle, Wash. this weekend ahead of a trial for a spot on the University of Washington Huskies women's team.

"I'm super excited," said Whalen, who featured on the Guam U14 Girls National Team at an AFC tournament in 2014 and consistently trains with Masakåda, Guam women's national team when in Guam. "Playing college soccer was always something I wanted to do. While here in Guam, I've been training on my own on the Navy base, going to the gym and hitting the field, I played for the Lady Crushers in the (Bud Light) Women's Soccer League that took the recent championship, and have been training with the Guam Women's National Team – just a lot of involvement in soccer and touches on the ball."

Whalen, whose family is originally from Umatac, arrived in Guam Dec. 12 last year after graduating from Meadowdale High School in Washington early.

Her father had received military orders to relocate to Guam from Washington, but she opted to complete her senior year at the Lynnwood school for both academic and athletic reasons. Whalen motivated herself to graduate early to spend some time with her family in Guam before college, she said.

Since arriving in Guam late last year, Whalen received news of her acceptance to Univ. of Washington and an offer of a full academic scholarship to the NCAA Division I university, she said. After accepting the offer, Whalen began correspondence with coaches via E-mail. The 2018 UW women's soccer roster consists of 30 players, and out of the 30, 12 are incoming freshmen and four are listed as red shirt sophomores or juniors, according to the university Web site. The Huskies finished their Fall 2017 season with a 9-8-3 record, the Web site states.

"Isa is a fantastic example of a gifted player who always looks to improve every time she steps on the pitch," said Belinda Wilson, Head Coach of the Guam Women's National Team. "I wish her all the best with the trials at UW and look forward to tracking her progress as we begin calling up Guam's strongest players to compete at the upcoming EAFF E-1 Football Championship Women's Competition later this year."

Whalen's soccer resume includes club tournaments and college ID camps with a handful of elite clubs including Crossfire Premier, Washington Rush Premier, and Northwest Nationals Premier Soccer Club. Whalen also was part of the SoccerPlus traveling team that competed in Europe in 2016. While with SoccerPlus, Whalen had trained under former U.S. Women's National Soccer Team coach Tony DiCicco before he passed away in 2017, and later, with his sons, Drew and Nick DiCicco.

While in high school, she earned several athletic awards including All League WESCO Honorable Mention, Edmonds School District Athlete of the Week, and Meadowdale High School Athlete of the Month, among other accolades, she said.

Aside from building her soccer-playing resume while in Guam, Whalen also has put in coaching hours with the Cmdr. William C. McCool Elementary/Middle School girls' soccer team and ZES Football Club.

Whalen plans on majoring in Marine Biology at the University of Washington. Whalen is the daughter of Anthony "Wil" Whalen and Barbara "Gail" Jacala-Whalen.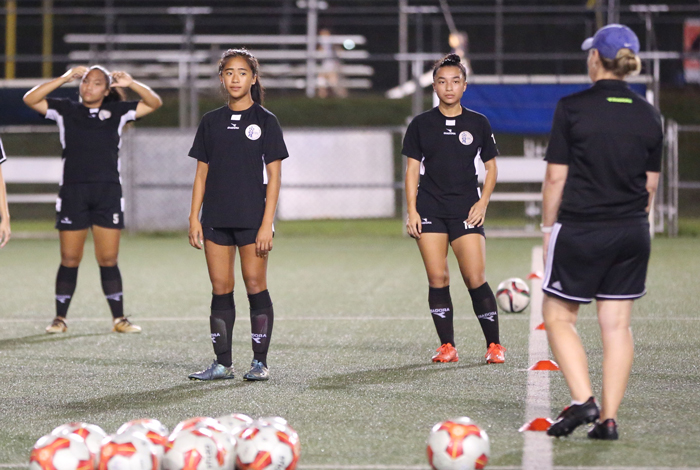 Isa Whalen takes part in a recent Guam Women's National Team training session at the Guam Football Association National Training Center in this file photo. Whalen accepted a full academic scholarship to the University of Washington and has received an invitation to try out for the NCAA Div. I university's women's soccer team.