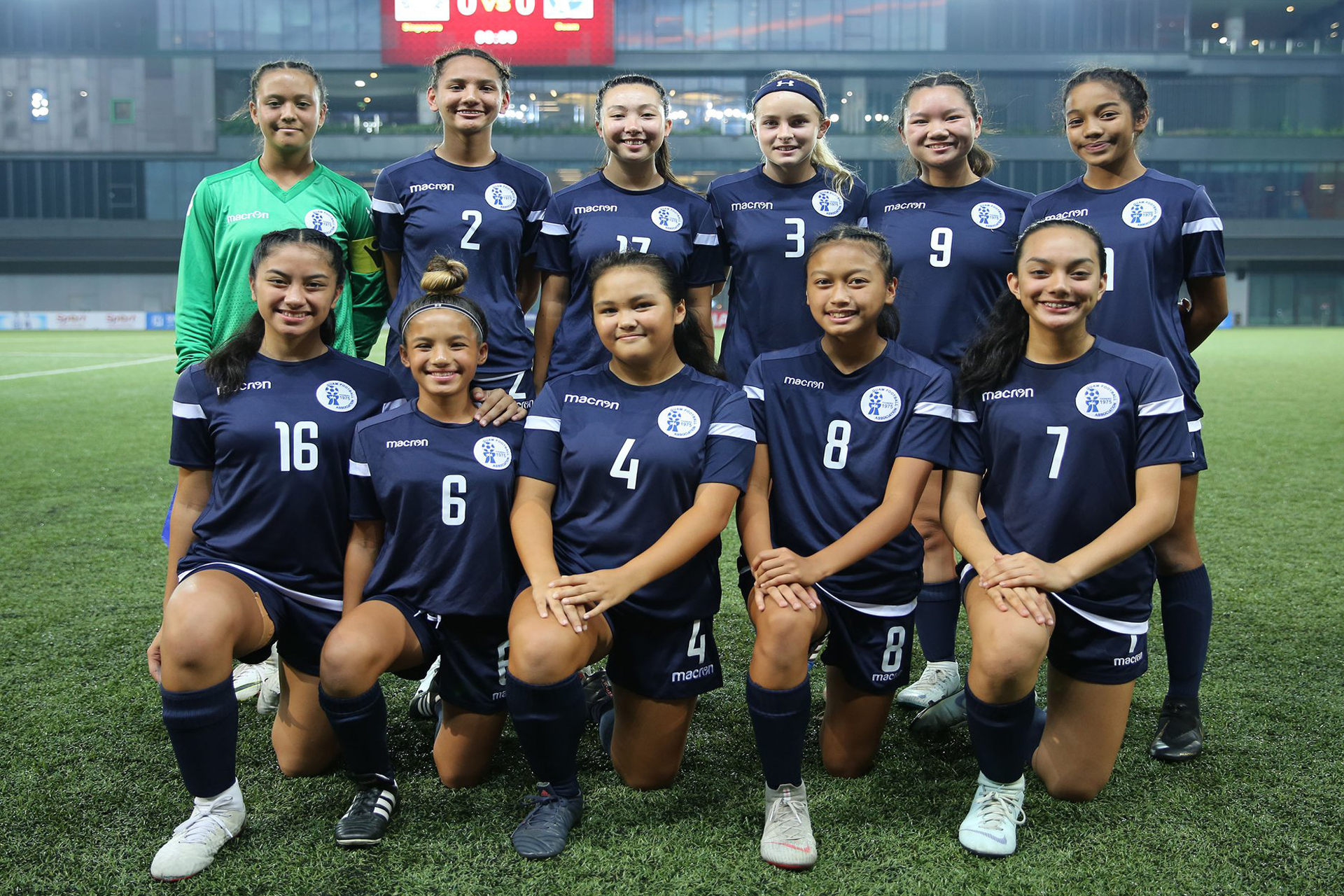 29 Jul

U15 Girls close out UEFA-FAS tourney with win vs Cambodia

Guam's U15 Girls National Team made the necessary adjustments over three match days and was rewarded with a 2-1 win over Cambodia on Day 3 of the UEFA-FAS International U15 Girls Development Tournament in Singapore.

Sarah Benavente put Guam in the driver's seat early with a long-range goal in just the fourth minute of play. Guam later doubled its lead in the 28th minute when Annika Almario finished a Mia Borja cross from the left side. Cambodia pulled one back in the 30th minute on a shot by substitute Em Meysan that ricocheted off the goal post and into the corner of the net for the eventual final score.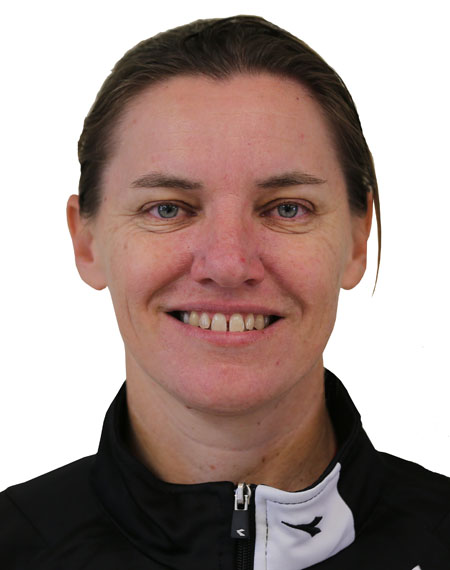 "The (Guam) girls made continuous improvements on and off the field," said Belinda Wilson, Head Coach of the U15 Girls National Team, via E-mail. "They met every challenge head on and overcame individual and team obstacles as they came up. They backed each other and trusted the style of play and were rewarded with success in our last match.
"One key adjustment made was development of professional standards off the field. The players set their standards and held each other accountable throughout the week. This helped their recovery from one game to the next and enabled them to be ready to play at their best. Another aspect was their football – they tried to implement our playing style, and although mistakes were made, the best part of the week was that they learned from them and improvements were made from one game to the next," Wilson added.
First-game jitters struck the team in its opening match against the host country, resulting in Singapore's 7-0 shutout win. The team next played eventual champions Moldova from Europe, and fell 5-0, before returning to the pitch stronger on the final match day for the win against Cambodia.
The girls' tournament was made possible with the UEFA Assist Programme, with the objective to promote development among players in the U15 age group. The tournament officially opened Mar. 17 and concluded Mar. 21.
In other matches, Moldova defeated Cambodia 5-0 and later defeated Singapore 3-0 for the tournament title. Singapore defeated Cambodia 1-0 on Match Day 2.
"The girls don't get to play competitive games together on Guam, which from a development point of view is a big challenge for us, as we travel to play international games and the level is considerably higher than that on Guam," Wilson said. "Our first game against Singapore was our first game together as a team, therefore players did not know what to expect from each other or from the opposition – we had to overcome a lot individually and then as a team.
"These tournaments help develop players as competition drives development. We know and understand the level we are at and our challenge now is we have to go home and work hard and continue to improve, technically and tactically. We have a great platform to build on now these girls needs the support of their clubs and schools to help them reach their dreams and fulfill their potential," Wilson added.
Traveling players representing Guam were goalkeepers J'Anika Blas, Gabrielle Moser, and Tristyana Santos and field players Annika Almario, Jordan Baden, Sarah Benavente, Mia Rose Borja, Isabella Clement, Olivia Haddock, Anna Jones, Cassandra Kido, Ashley Larkin, Sophia San Agustin, Danni Jo Santos, Samantha Santos, Hannah Tedtaotao, and Reika Tenorio.
Traveling staff were Head Coach Belinda Wilson, Assistant Coach Bryan Cadiz, Goalkeeper Coach Ross Awa, Team Manager Julius Ryan Campos, and Physiotherapist Jessica Angelic Marie de Guzman.
Upon returning to Guam, the players on the team will have a week to recover from the tournament and will reconvene for training in preparation for August's EAFF U15 Girls Tournament.