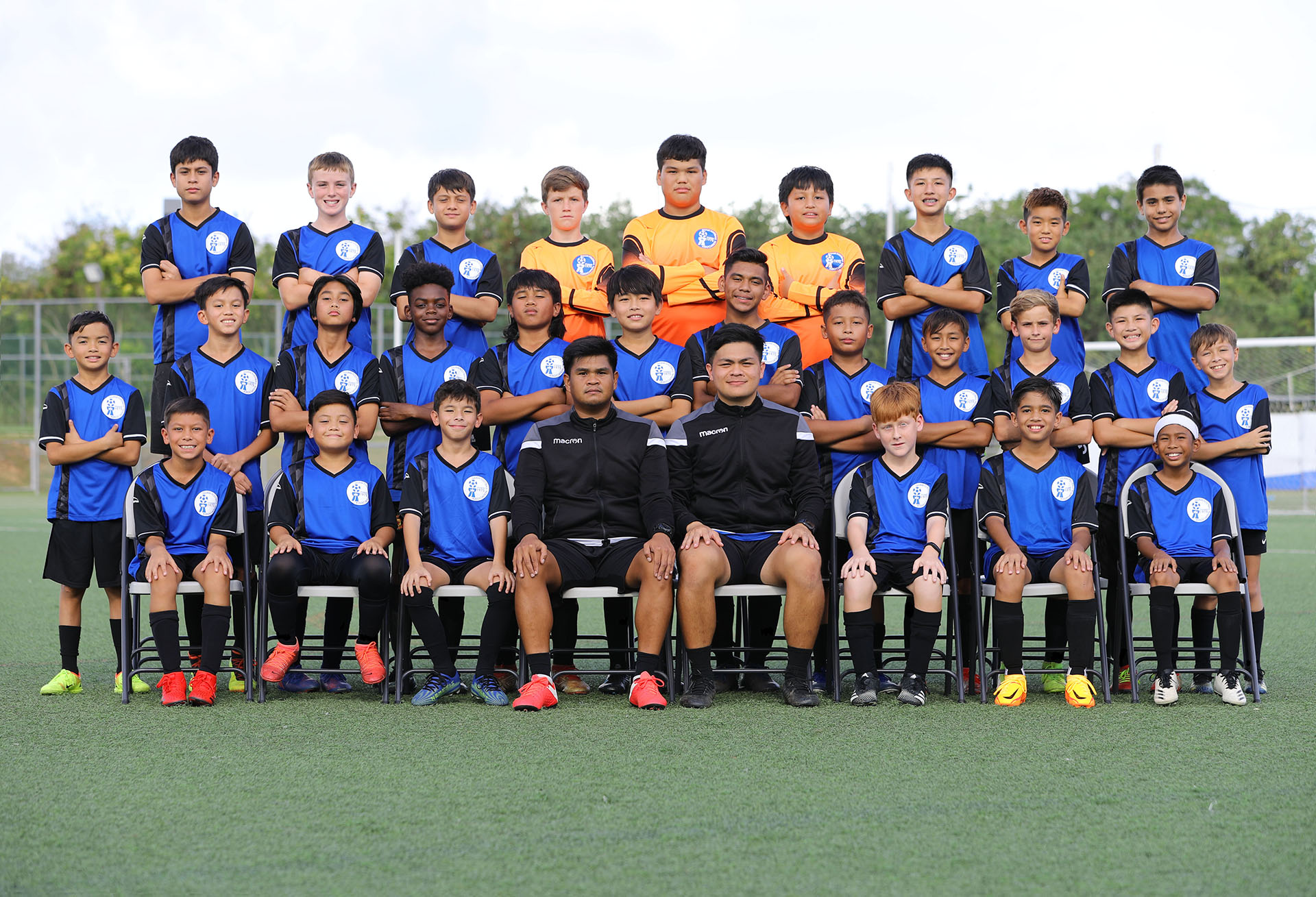 23 Jun

U14 Boys Team to travel to Saipan for training camp

[June 23, 2022 – Harmon, Guam] Guam U14 Boys National Team coaches Ralph Awa and Noah Bamba will be taking a total of 24 players to Saipan for a weekend-long training camp beginning Friday morning.

"At this age, our focus is development," said Awa, Head Coach of the team. "The training camp provides the opportunity for our young players to experience competition away from home in an environment and routine committed to learning and playing football."

The roster of 24 players includes three goalkeepers: Mason Becker, Jaydence Calara, and Liam Ralph. The field players on the traveling roster are Peter Roy-Jose Barcinas, Eli Brown, Gage Cruz, Landen Cruz, Marciano Denight, Zico Denight, Cooper Flood, Juan Carlos Garcia, Trey Jacot, Leonard Kaae III, Gavin Manibusan, Chima Mbakwem, Jr., Landon Ogo, Malcom Ogo, Haruki Okamoto, Stephen Rioja, Cole Sablan, Trystan Santos, Jorju Sato, Elijah Serineo, and Henry Taitano.

Three sets of brothers feature on the traveling roster: Gage and Landen, Marciano and Zico, and Landon and Malcom.

The team will be playing three matches in three days in an 8-a-side small-sided format at the NMISTC Mini Pitch in Koblerville. Guam's team will play twice against the Northern Mariana Islands' U14 team and once against Northern Mariana Islands' U15 team, Awa said. The team will be familiar with many of the opposing players, as the NMI held a training camp in Guam for its Junior National Academy players earlier this month and played matches against the Guam U14 Boys National Team.

Guam's team has been training together three times a week since February following selection from tryout sessions.

In addition to Awa and Bamba, Gianna Tenorio will be traveling with the team as Team Manager. The delegation will be departing Guam Friday morning.