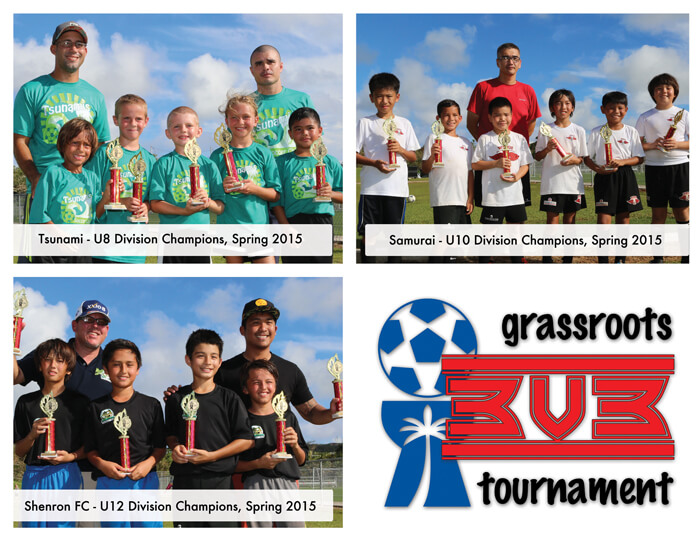 01 Mar

Tsunami, Samurai, Shenron win in 3v3 youth tourney

[May 30, 2015 – Harmon, Guam] More than 60 youth teams enjoyed a day of soccer in the fourth Guam Football Association 3v3 Grassroots Tournament at the GFA National Training Center in Harmon.

After almost eight hours of scheduled matches, Tsunami won the U8 division with a win over Wings Red with a golden goal in extra time in the final, Samurai won the U10 division with the newly promoted Bulldogs team that swept the U8 division in all three previous tournaments, and Shenron FC won the U12 division against the Islanders Betde in the final match.

The top four teams in each age division are automatically entered into a 3v3 Tournament to be held at the U.S. Naval Base on June 20. After all matches concluded, all finalists received their respective medals and trophies. Additionally, GFA presented event creator and director Randall Vavra with an appreciation plaque for his efforts in realizing the youth tournament with GFA.

The GFA youth tournament is held twice yearly.