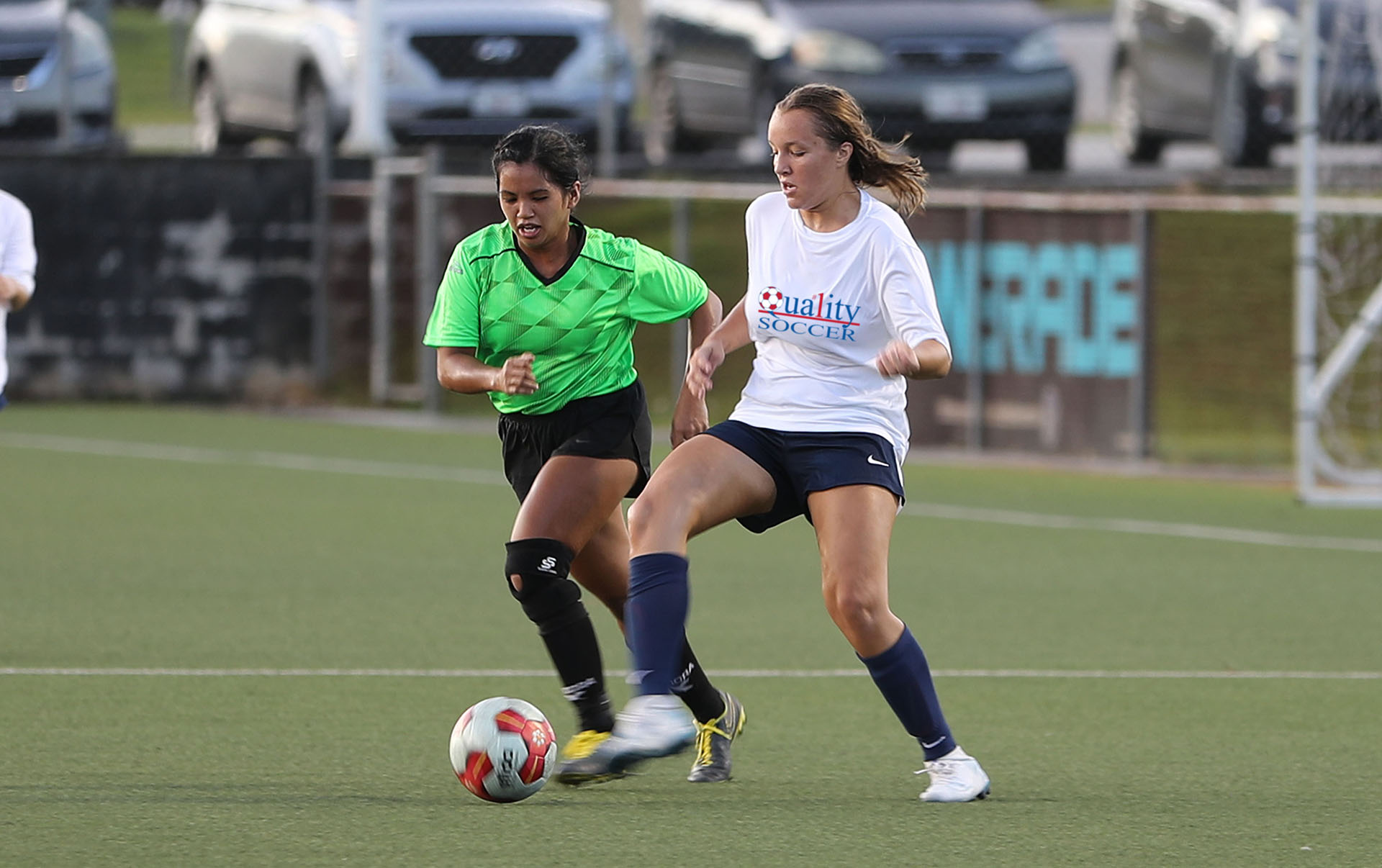 14 Jul

Terrill to play NAIA soccer for University of Northwestern Ohio

[July 10, 2023 – Harmon, Guam] Quality Distributors FC defender and 2023 graduate of Guam High School Zoie Terrill will play intercollegiate women's soccer for the University of Northwestern Ohio Racers beginning this fall.

"My goal with college soccer is to build my skills and experience that new level of playing," Terrill said. "I'm excited to meet new people who have the same passion as I do."

Terrill officially committed to the university in the fall of 2022 and stayed in contact with coaches by providing video footage of matches and training and taking part in multiple Zoom meetings. Terrill departed to Ohio last month and will continue training ahead of the Racers' pre-season, which begins in August, she said.

"A key attribute of Zoie is that she is a great athlete," said Elisha Fry, Head Coach of the University of Northwestern Ohio women's soccer team. "She can play in a number of positions which will help the team, and having that ability to play in different positions is a key reason as to why Zoie will be successful at the college level, especially here at UNOH."

In the summer of 2022, Terrill was invited to train with the Masakåda, Guam Women's National Team, and was one of 25 players called up to take part in a training camp in Shizuoka, Japan. Experience gained from training sessions with the Women's National Team helped prepare Terrill for higher levels of the sport, she said.

"The Guam National Team definitely helped me come out of my shell," Terrill said. "I am more confident when I play and my ball control and intuition on the field has most definitely improved."

Domestically, Terrill helped Quality Distributors FC to a bronze finish in the Bud Light Women's Soccer League 2022 season and next was part of Quality Distributors' championship-winning team in the Bud Light Women's Futsal League 2022-2023 season. Terrill also was part of Guam High School's girls soccer team that finished in first place in this year's IIAAG Girls High School Soccer League. At the conclusion of the season, Terrill earned Most Valuable Player honors and a spot in the IIAAG Girls High School All-Island First Team as one of four defenders selected.

"Zoie's versatility allowed her to play a multitude of positions during the season, including striker, midfielder, and defender," said Anwah Jameson, Head Coach of the Guam High School girls soccer team. "Throughout the season Zoie's presence was always evident on the field by her ability to keep the team organized. Her leadership skills as team captain was always preeminent, whether it was on or off the field."

The University of Northwestern Ohio competes in the NAIA's Wolverine-Hoosier Athletic Conference, finishing 6-3-2 in conference play and 8-9-2 overall during the 2022-2023 season, according to the UNOH Racers Web site.

Terrill plans to major in Sports Marketing and Management. Terrill is the daughter of Cody and Amber Terrill and resided in Talofofo.