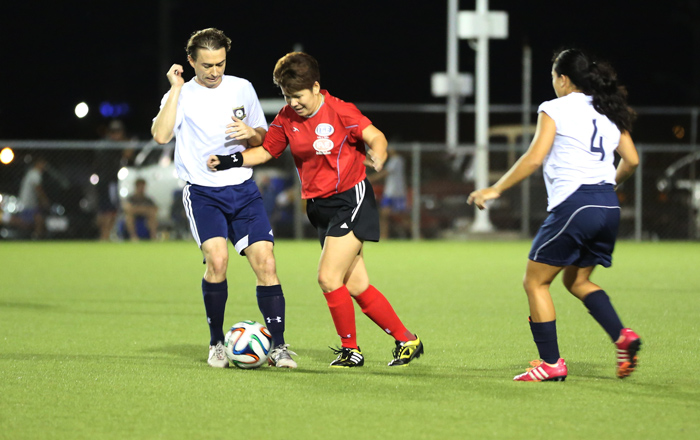 04 Dec

Strykers, Rovers Win in 2015 Co-ed Masters Openers

[June 28, 2015 – Harmon, Guam] – The Strykers and Rovers picked up wins in opening week matches of the 2015 Bud Light Co-Ed Masters Soccer League Saturday at the Guam Football Association National Training Center.

The Strykers, starting with five female players, defeated IT&E 9-1 with a hat trick each from Kimberly Sherman and Matthew Elwell, two from Rod Hidalgo and one from Susumu Morimoto. Luis Larrazabal scored IT&E's lone goal in the 26th minute.

In the league's earlier match, four-time defending champion Rovers defeated Big Blue 3-1 with goals from Byung Choi, Ian Lawton, and Jeremy Hare – all scored in the second half. Darren Sampson scored Big Blue's lone goal in the 22nd minute.

The league's other team, United Masters, was given a bye in Week 1 action.

The five teams in the league will compete in a double round-robin format with the winner determined by final league standings at the conclusion of the season. The season is set to conclude Sept. 5. Since the inaugural season in 2011, the Rovers have won the title every year.