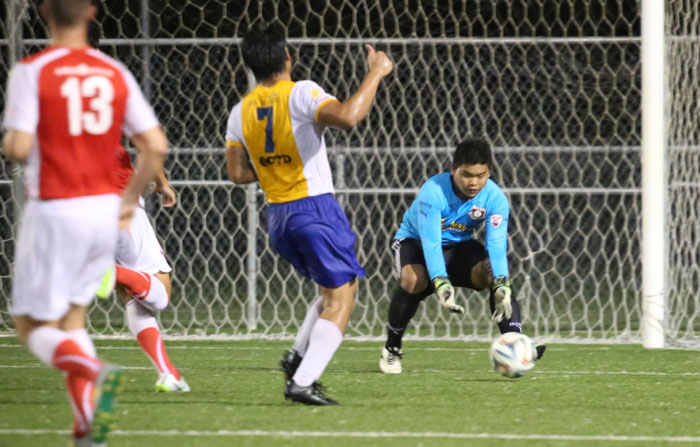 14 Dec

Shipyard V Strykers in Bank of Guam Tourney Final

[May 24, 2015 – Harmon, Guam] – A new champion will be crowned May 31 in the Bank of Guam 8th Annual GFA Cup tournament with the exit of 2014 champions Rovers FC in its semifinal match against the Payless Supermarket Strykers FC Sunday at the Guam Football Association National Training Center.

The Strykers defeated the Budweiser Soccer League champions 3-2 with two goals and one assist from Dylan Naputi and one goal from Marcus Lopez. Ian Mariano scored both goals for Rovers FC.

The Strykers will play two-time champion Guam Shipyard in the tournament's championship match May 31 beginning at 7:30 p.m.

Guam Shipyard easily ousted Rovers FC DII from finals contention, winning 5-0 with two goals from Dominic Gadia and one each from Takefumi Inoue, Donald Weakley, and Christopher Santos.

This will be the first year the Strykers make the tournament's championship game after finishing in third place in the tournament's inaugural year (2008) and again in 2010.

Guam Shipyard won the Cup in 2010 and 2012 and was a finalist in 2009.

Quality Distributors FC holds the most GFA Cup championships with four – 2008, 2009, 2011, and 2013. Quality also was a finalist in 2010 and 2012.