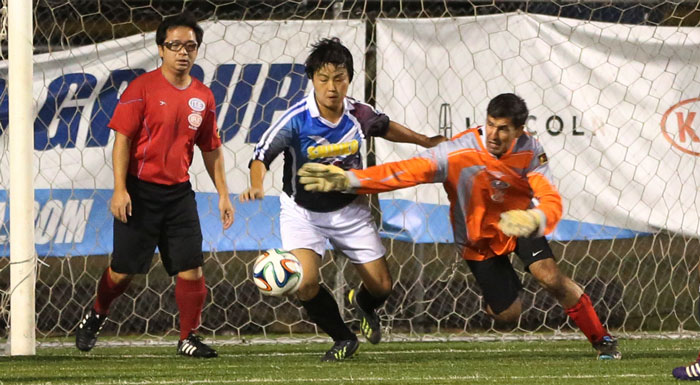 14 Dec

Shinko Siheky FC Joins Main Draw of GFA Cup

[April 21, 2015 – Harmon, Guam] – Shinko Siheky FC become the latest team to join teams automatically qualified for the Bank of Guam 8th Annual GFA Cup main draw after its preliminary round win over the IT&E Masters team Monday evening at the Guam Football Association National Training Center.

In the first inter-division match of the tournament, Shinko Siheky FC, a Division II team, defeated IT&E, a Masters Division team 11-0 with two goals each from Logan Blackwelder, Shinya Yasuda, Dong Keun Kim, and Thomas Park, and one each from Nick Shoji, Yoshiaki Shinozaki, and Daniel Taitano.

With the win, Shinko Siheky FC advances into the main draw of the tournament to face Division I's Quality Distributors at 7 p.m. on May 4.

Preliminary Round action continues Saturday with Hyundai Family FC taking on the Strykers Masters at 7 p.m. followed by Pago Bay Disasters taking on Strykers DII at 9 p.m.