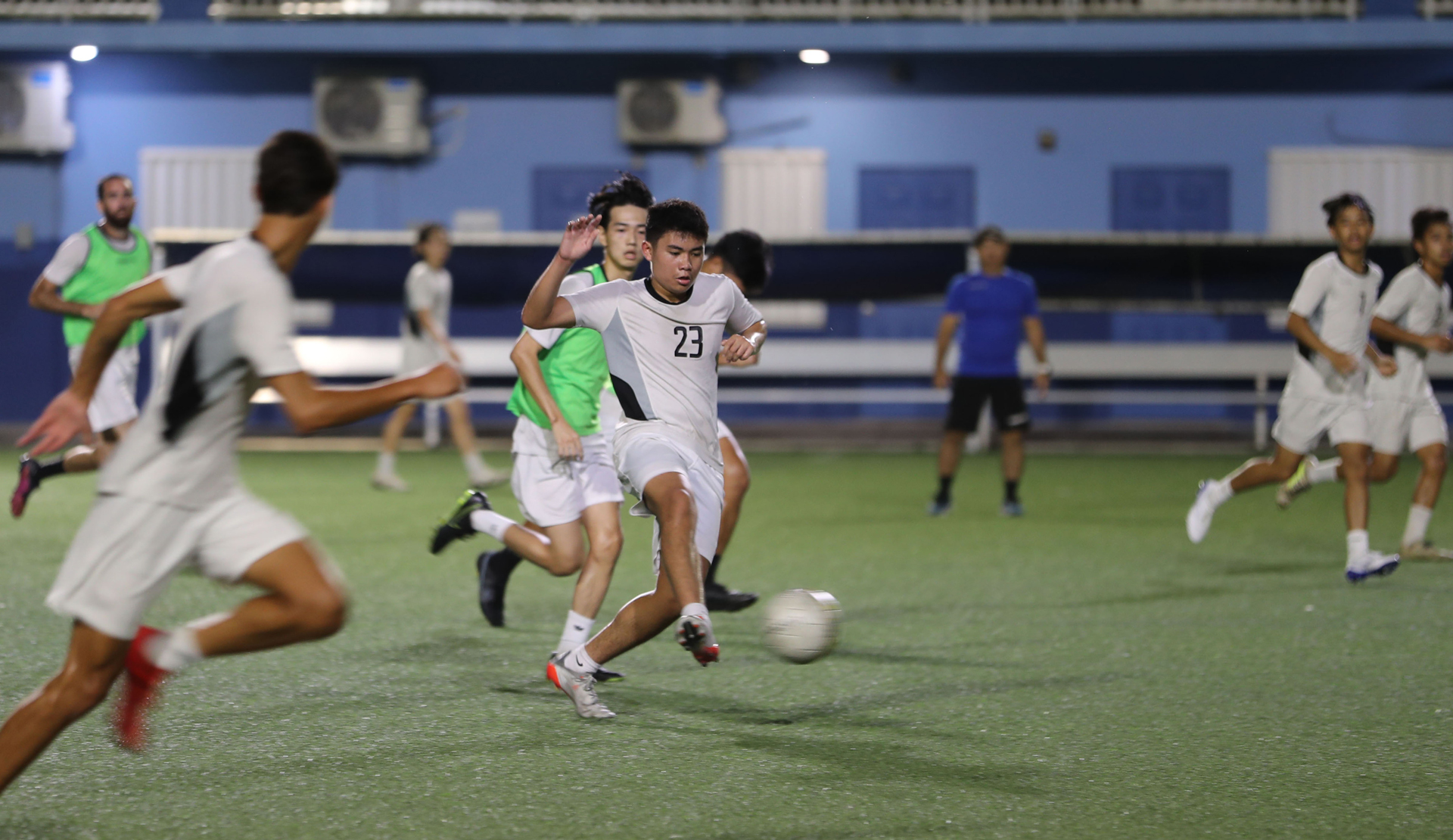 16 Jun

Select national teams to return to training at GFA

[June 16, 2023 – Harmon, Guam] Four of Guam's national football teams will begin training in the coming week at the Guam Football Association National Training Center, as activity at the facility gradually returns following post-Typhoon Mawar recovery efforts.

"Following assessments of damage caused by Typhoon Mawar, we had a dedicated crew securing the facility and preparing key areas for the return of football activity," said Joe Cepeda, GFA General Secretary. "Priority areas for immediate restoration were GFA-2 (lower pitch), GFA-3 (mini pitch), and the Robbie Webber Youth Soccer Pitch (grass pitch) for use by national teams training for upcoming competitions. After close to three and a half weeks, the Matao, the Masakåda, U23 Men's, and U17 Men's teams are now able to return to train following revised training schedules.

"We understand that other national teams and club teams are eager to get back on the pitch. We are taking all necessary steps to ensure a safe return to play," Cepeda added.

The facility sustained substantial damage following Typhoon Mawar, including toppled flood light posts and solar panels strewn over competition pitches. With six of GFA's nine flood light poles down, training schedules have been revised to accommodate the teams during daylight hours.

The Guam U23 National Team will be first to international play in September for the AFC U23 Asian Cup Qatar 2024™ Qualifiers in Vietnam. Guam was drawn into Group C with host country Vietnam, Singapore, and Yemen.

The Matao, Guam Men's National Team, will play in the upcoming playoff round for the FIFA World Cup 26™ and AFC Asian Cup Saudi Arabia 2027™ Joint Preliminary Qualification in October. Guam's opponent has not yet been determined for the playoff round.

The Masakåda, Guam Women's National Team, will be preparing for the upcoming EAFF E-1 Football Championship Round 1 before the year ends.

While the competition pitches are available for national team training, they are temporarily closed for outside reservations and activity. Suspended leagues – Budweiser Soccer League Premier & Amateur Divisions, Bud Light Women's Soccer League Premier & Amateur Divisions, and the Budweiser Co-Ed Masters Soccer League – will likely return in late July based on the additional restoration efforts completed and schedule updates.

Currently, GFA-1 (the upper pitch) and GFA A & B, (futsal courts), and the GFA Beach Soccer Court are all temporarily closed off and not available for use.