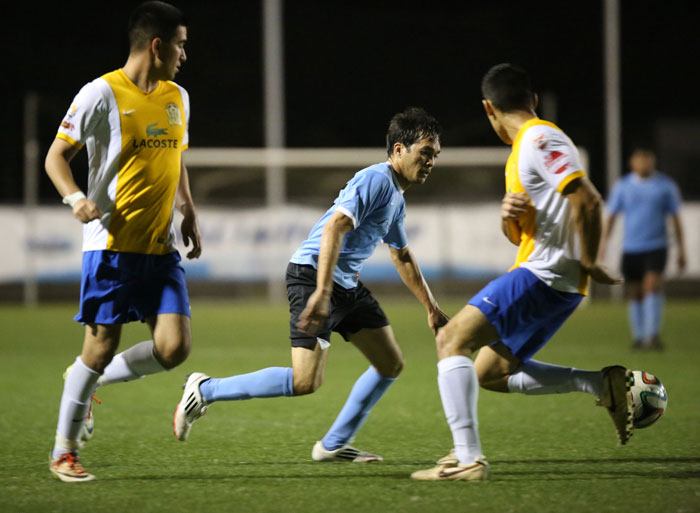 14 Nov

Rovers Bounce Back From Loss, Defeat Paradise Fitness Sidekicks

[March 21, 2015 – Harmon, Guam] – The league-leading Rovers FC bounced back from a Week 17 loss to the Southern Cobras to defeat the Paradise Fitness Sidekicks 7-2 in a Week 18 Division I match of the Budweiser Soccer League at the Guam Football Association National Training Center.

The Rovers' Jason Cunliffe led the Rovers' scoring charge with three. Abraham Gutierrez, Natsuki Recella, Alfred Agahan and David McCallum also scored in the win. Carlo Unpingco and Shawn Spindel scored for the Sidekicks.

The Rovers continue to lead the league with a 13-2-1 record. The Rovers' Ian Mariano, who did not play in the Week 18 match, leads the league in goals scored with 32.