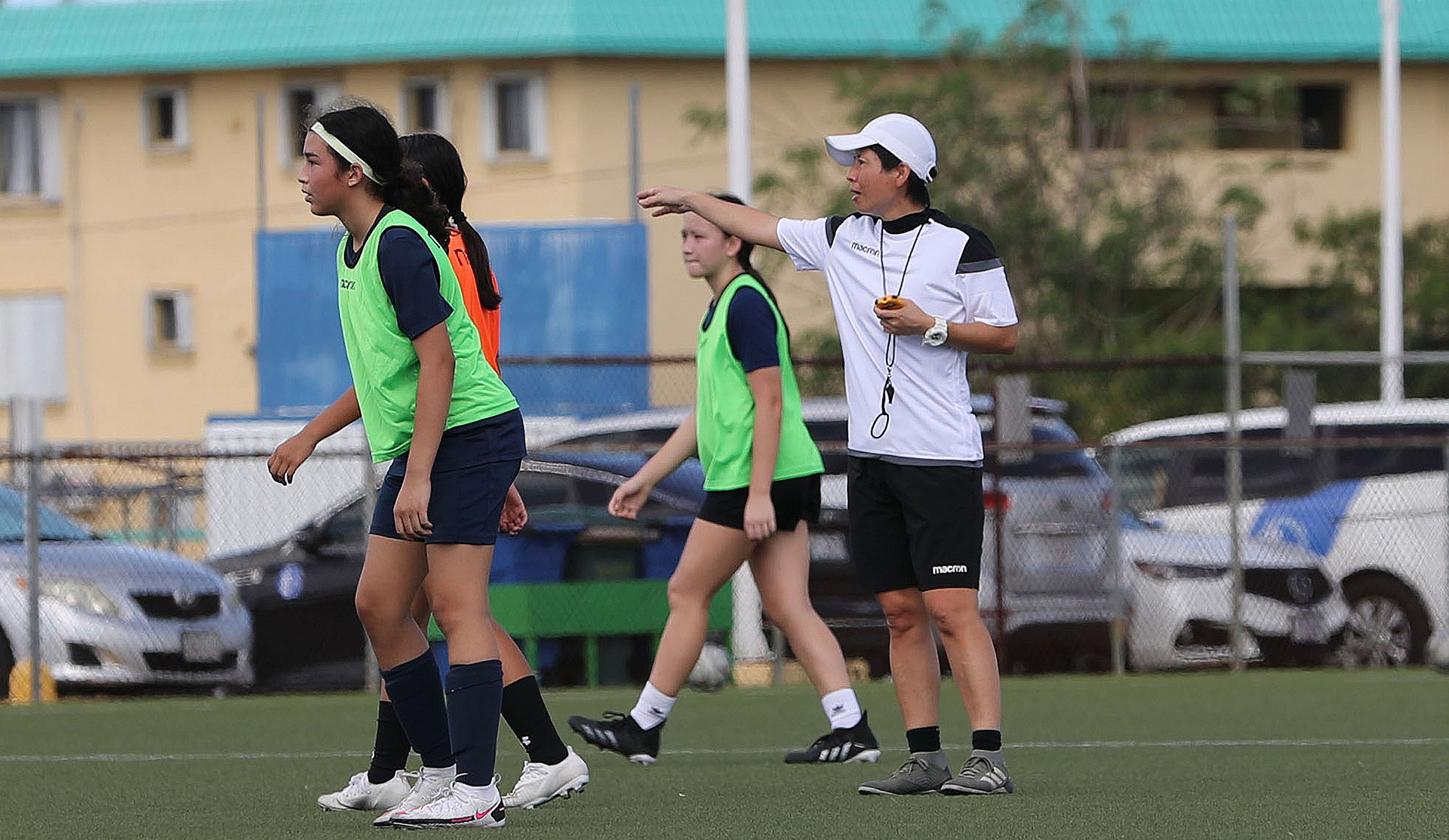 16 May

Ramirez named interim coach following Ogura resignation

[May 15, 2022 – Harmon, Guam] Guam Football Association Executives have named Chyna Ramirez as interim Guam U20 Women's National Team Head Coach and will continue with the team's combined training with the Masakåda, Guam Women's National Team, after the resignation of Japan's Sakiko Ogura over the weekend.

Ogura, who had been at the helm of the Masakåda for about five months, resigned voluntarily citing irreconcilable differences among some staff members involving structural decisions made for the program.

"We have three competitions for our U17, U20, and Women's Senior National Team groups coming in March next year, and we had hoped to continue working with Coach Ogura to prepare our teams for the competitions, while also mentoring Guam-based coaches through GFA's Elite Coaching Pathway," said Joe Cepeda, GFA General Secretary. "While we've tried to collectively work with Coach Ogura and coaches in the program, we have arrived at this unfortunate situation for our teams in the women's program. We will be searching for a new Women's National Team Head Coach while we work to rebuild ahead of the upcoming competitions."

GFA is looking to register the Masakåda to compete in the Women's Olympics 2024 Qualification Round 1. GFA also is planning to register the U20 and U17 Women's teams for their respective AFC qualification tournaments in 2023.

According to the AFC 2023 Competitions Calendar on its official Web site, the AFC U20 Women's Asian Cup Qualification Round 1 matches are scheduled to be played between March 4-12 next year, while the AFC U17 Women's Asian Cup Qualification Round 1 matches are scheduled to be played the following month between April 22-30. The Women's Olympics 2024 Qualification Round 1 is scheduled for April 3-11.

"Ogura-san is one of the top females coaches in Japan and in the short time she was in charge of the Guam Women's National Program, she was a great coach and mentor to me," Ramirez said. "Having to take on the new, additional responsibilities will be very tough, but as Ogura-san has always stressed to me since Day One, we must put the players first and I agree."

The Masakåda, U20, and U17 Women's National Teams train four times per week. The U14 Girls National Team trains three times per week.