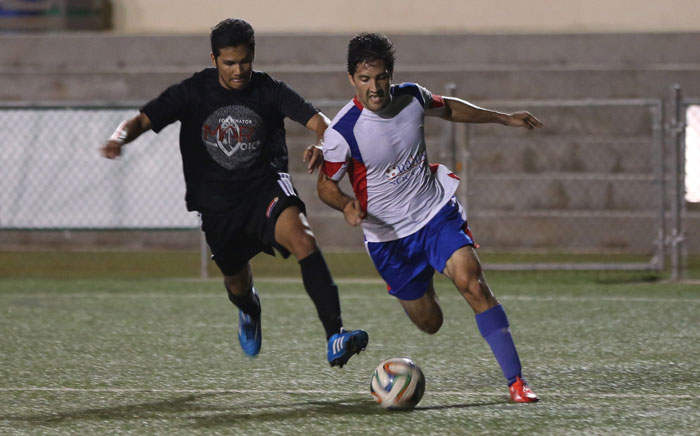 14 Nov

Quality Prevents Upset by Doosan FC in Budweiser Soccer

[March 23, 2015 – Harmon, Guam] – A goal from Quality Distributors' Scott Leon Guerrero in the 72nd minute for the eventual 3-2 win prevented an upset by Doosan FC in a Week 18 Division I Budweiser Soccer League match at the Guam Football Association National Training Center.

After amassing a 2-0 lead by halftime, Doosan went to work early in the deciding half with Thomas Medler's first goal in the first three minutes. Five minutes later, Medler would score again in his role as finisher off a counterattack that followed a botched free-kick play by Quality.

With the match leveled at 2-all, Quality continued to play aggressively in its attacking third, pouncing on the slightest of miscues by the Doosan defensive line, but couldn't find the finishing piece until Scott Leon Guerrero's goal close to 20 minutes later.

Shane Casey, Jr. and Rudolph Salas scored Quality's other goals. With the win, Quality stays in third place in league standings with a 9-5-1 record, while Doosan drops to 1-13.

Division I play opens Week 19 with Guam Shipyard against Quality Distributors at 7:30 p.m. Saturday, followed by Doosan FC facing the Southern Cobras at 7:30 p.m. Sunday. The Paradise Fitness Sidekicks and Payless Supermarkets Strykers FC fixture cap the week of top division matches.