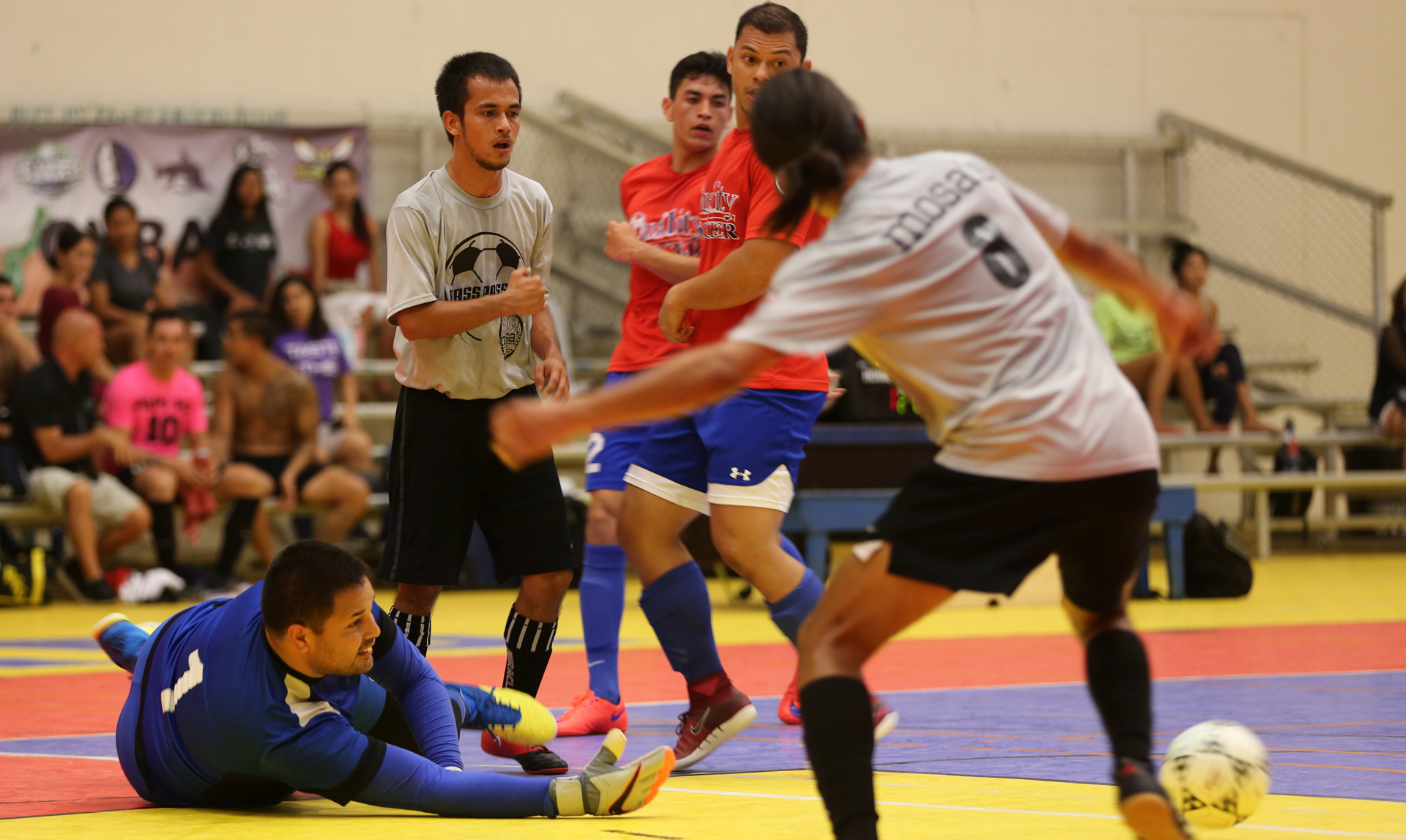 27 Dec

Quality Distributors Set Up Futsal Final Clash With Papi FC

[September 21, 2017 – Harmon, Guam] – Papi FC and Quality Distributors will play for the 2017 Budweiser Futsal League crown after winning their respective semifinal matches Wednesday evening at the Guam Sports Complex Gym.

Papi FC staved off a late surge by the Bank of Guam Strykers and won 8-5 to book the team's ticket to the championship match. A double hat trick performance by Marcus Lopez was enough to keep Papi FC ahead of the Strykers and teammates Roy Abril and Jason Cunliffe also scored in the win. Hiro Asoshina led the Strykers with two goals and teammates Scott Spindel, Sho Hammond, and Bradley Dickson also scored.

Abril will have the opportunity to play against his son Giancarlo as their respective teams battle for the league's champions trophy following Quality Distributors' 10-8 victory over Mosa's in the other semifinal match Wednesday evening.

Quality's Fook Liao led all scorers with four goals and teammate Barinedum Bakor finished with a hat trick. Giancarlo Abril, Joshua Pangelinan, and Ethan Elwell also scored in the win. Keith Surber led Mosa's with a hat trick and teammate Riley Jones Taijeron scored twice. Gideon Tyquiengco, Matthew Robles, and Seth Surber scored Mosa's other goals.

Papi FC has the edge over Quality Distributors, winning 13-5 in the teams' regular season matchup this year.

The championship match between Papi FC and Quality Distributors is set for 5:30 p.m. Sunday at the Guam Sports Complex gym. The Strykers and Mosa's will play for third place at 4 p.m. Sunday.

A short awards ceremony will be held following the championship match.