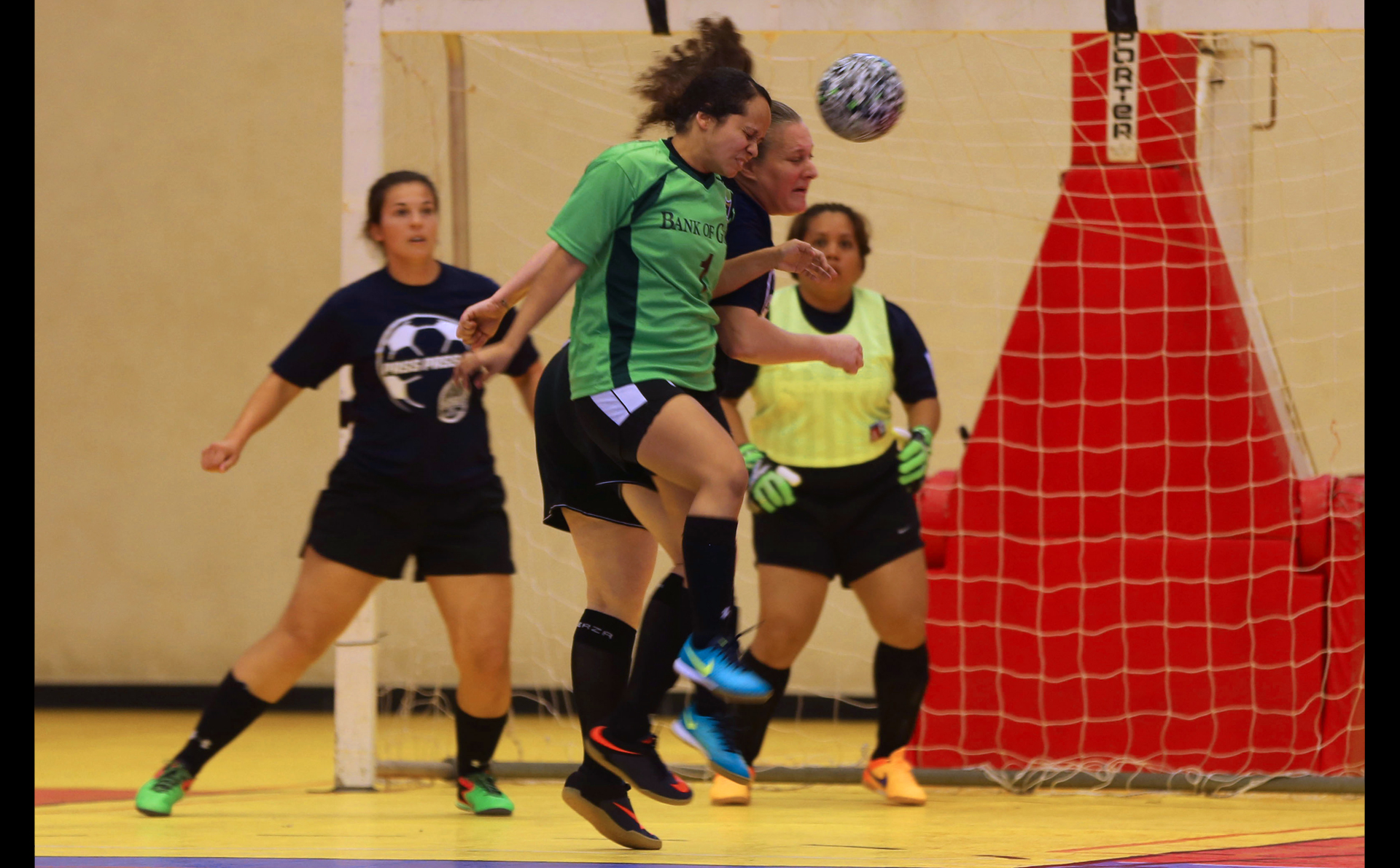 08 Jan

Playoff Bracket Set for 2017 Bud Light Women's Futsal

[July 17, 2017 – Harmon, Guam] – The Bud Light Women's Futsal League playoff bracket is set following the conclusion of Week 7 matches played Sunday at the Guam Sports Complex gym.

Quality Distributors snuck into the No. 2 position with an 18-0 win over FC Familia, finishing the regular season with a superior goal difference over the Bank of Guam Lady Strykers and Hyundai. With Sunday's goal haul, Quality's goal difference amounted to +24, ahead of the Lady Strykers with +19 and Hyundai with +4. All three teams finished with identical 4-2 records.

In the Quality-FC Familia fixture, Alisia Barcinas and Paige Surber each scored four goals and teammate Tamica Hechanova finished with a hat trick. Inina Yatar and Jalana Garcia scored twice each and Franshay Shippey and Jodie Nelson also scored. Quality's other goal came on an FC Familia own goal.

The Lady Strykers completed the regular season with a 7-1 win over Team Mosa's. Alexy Dacanay led all scorers with four goals and teammates Sheena Borja, Richelle Ragadio, and Abigail San Gil also scored. Jenna Gaminde scored Team Mosa's lone goal.

In the day's other match, the No. 1 Personal Finance Center Lady Crushers finish the regular season undefeated with a win over the University of Guam Tritons via forfeit.

The league's other team, Hyundai, received a bye in the final week of regular season matches.

UOG finishes ranked No. 5, followed by Team Mosa's at No. 6 and FC Familia at No. 7.

In the league's Golden Boot race, Lady Crushers' Skyylerblu Johnson and Colleen Naden finished tied at the top with 19 goals in five matches. Dacanay and Surber finished tied for second with 16 goals each, followed by Hyundai's Arisa Recella with 14 goals.

Women's futsal takes a weeklong break before single-elimination playoffs begin Jul. 30 at the Guam Sports Complex gym. No. 5 UOG will play against No. 4 Hyundai at 2 p.m. followed by No. 6 Team Mosa's taking on the Lady Strykers. No. 2 Quality will play against No. 7 FC Familia at 4 p.m. No. 1 Lady Crushers receive a first-round bye and will play the winner of the UOG-Hyundai fixture on Aug. 6.