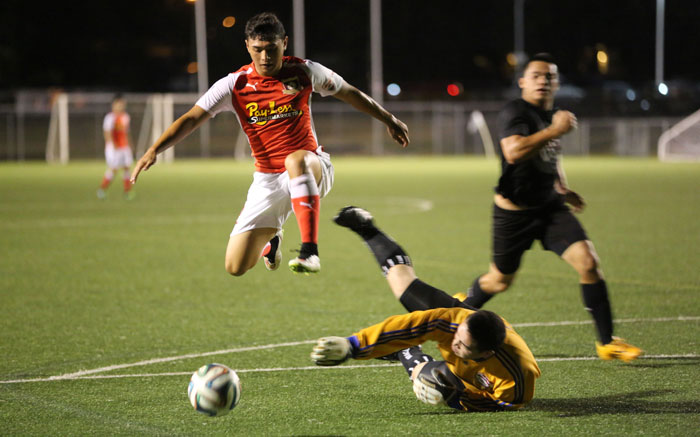 14 Nov

Payless Supermarkets Strykers Pick Up Win Vs Doosan

[April 15, 2015 – Harmon, Guam] – The Payless Supermarkets Strykers FC picked up an 11-0 win against Doosan FC in a make up Division I match of the Budweiser Soccer League at the Guam Football Association National Training Center late Monday evening.

The Strykers defeated Doosan 11-0 with three goals from Min Choi, two from Christian Dickson, and one each from Jonahan Romero, Isiah Lagutang, Ricky Katsumata, Dylan Naputi, and Marlon Evans. The Strykers' other goal came on a Doosan FC own goal.