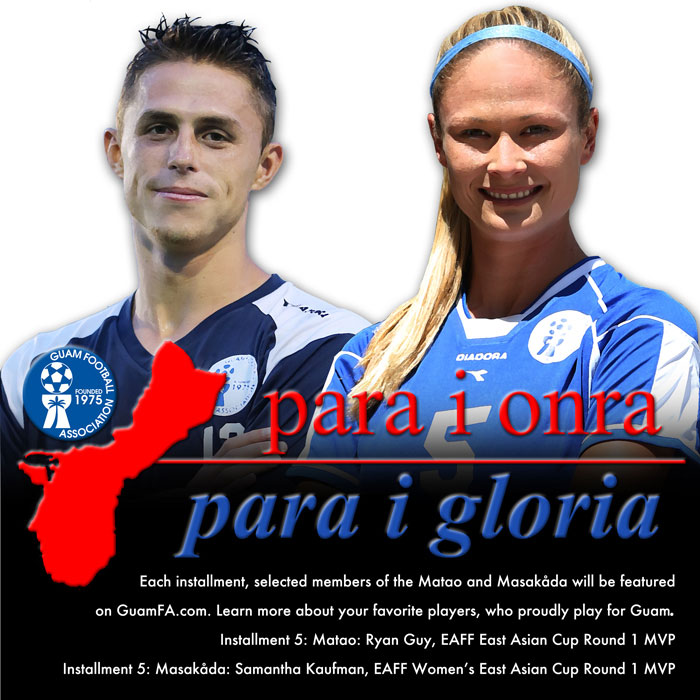 18 Mar

Para i onra, para i gloria – Masakada Installment 5

Para i onra, para i gloria is a recurring feature on GuamFA.com, with profiles of selected players from Guam's national teams.

In the fifth and final 2014 installment for the Masakada, featured player is Samantha Kaufman. Kaufman is part of the Masakada, the team that were recently crowned as champions of the EAFF Women's East Asian Cup Round 1 tournament in Guam. In addition to helping the team win the tournament, Kaufman also was recognized as the women's tournament MVP.

The Masakada played against Macau and the Northern Mariana Islands, racking up 18 goals in two matches. Guam will now move on to the tournament's semifinal round in Chinese Taipei in November to face Hong Kong, Chinese Taipei, and Korea Republic. The team leaves next week and will meet in Chinese Taipei for a short training camp before the tournament.