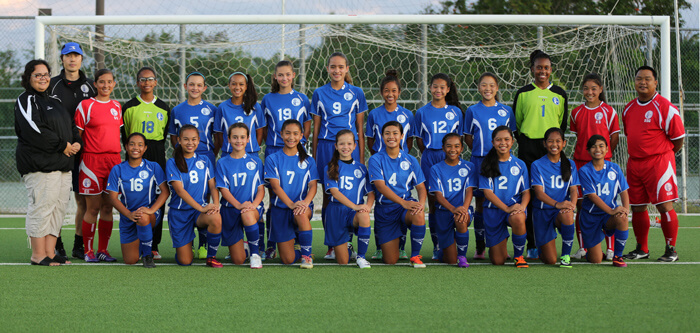 15 Mar

Mini Masakada ready for Hong Kong tournament

[April 16, 2014 – Harmon, Guam] Nineteen of some of Guam's best female youth football players have been selected to the 2014 Guam U14 Girls National team slated to compete in this week's Wofoo Girls International Youth Football Invitational Tournament in Hong Kong.

The Guam delegation, which also includes four coaches and a team manager, departs Guam to Hong Kong Wednesday evening.

"I want the players to gain good international playing experience before moving on to the AFC U14 Girls Regional Championship with even stronger opponents," said Sang Hoon Kim, head coach of the Mini Masakada, Guam U14 Girls National team. "For some players, this will be their first competition abroad and I want them to gain the confidence to continue playing at the international level.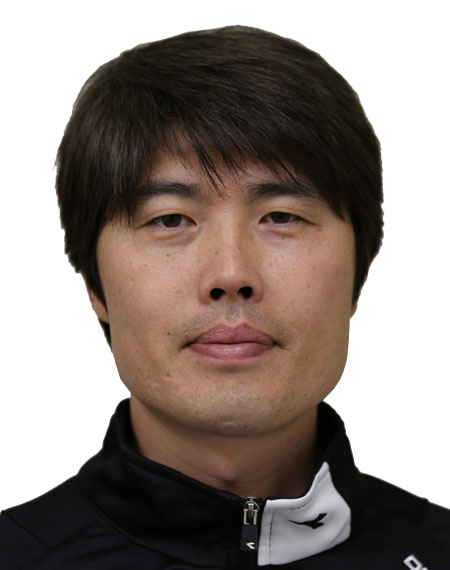 "The tournament also will serve as a way to evaluate the current players through their performances on the field. I want to see how they adapt during games and how they will use Guam's playing style in a tournament setting. For the upcoming AFC tournament, it's very important that coaches only select the best players who are able to perform at the international level. We may not select every player from this particular team to also play in the AFC tournament," Kim added.
The members of Guam's squad include goalkeepers Britney Bailey and Isis McNeil. Other players are Isabella Bass, Hannah Cruz, Caylani Estoy, Samantha Fegurgur, Jenna Han, Yae Kawauchi, Sabrina Kenney, Brianne Leon Guerrero, Tiffani Lopez, Aurianna Roben Morellano, Emma Naval, Richelle Ragadio, Shyann Roberto, Isabella Rodriguez, Chloe Salas, Mia San Nicolas and Emma Sheedy. Assisting Kim are coaches Samuel San Gil, Kimberly Sherman, and Shana Spindel. The team recently partook in a sendoff dinner at the Guam Football Association National Training Center attended by members of the Matao, who provided inspirational stories of their experiences with the young players.
"We've got a good mix of experienced players and some new players looking to continue holding their spot on the team," said Gary White, GFA technical director. "I expect only positive performances from the girls in Hong Kong. The Hong Kong tournament will be a great tune-up to the larger AFC U14 Girls Regional Championship, where the team will face East Asian powerhouses Japan, China, P.R., and DPR Korea. At that stage, we will see how we compare to countries' girls teams that eventually develop to move on to compete in the FIFA Women's World Cup."
In Hong Kong, Guam's team will face U14 Girls National teams from Hong Kong and the Northern Mariana Islands. A fourth team, a club team from China, P.R., also will compete. In the AFC tournament scheduled to kick off next month, Guam has been placed in Pool A with Japan, China P.R., and DPR Korea.
Of the current squad members, Estoy and Kawauchi are some of the most experienced, with selection to Guam's 2012 and 2013 squads, as well as having received a call-up to Guam's U16 Women's National team, the Junior Masakada, in the AFC U16 Women's Championship Qualifier in 2012 and the tournament's championship round in 2013. Leon Guerrero, Lopez, and Kenney have also represented Guam in previous years. Six of the team members play for the ASC Trust Islanders and four play for the Guam Shipyard Wolverines. Three are from Community First Dededo Soccer Club and two from Quality Distributors. The Southern Cobras, the Strykers, the Wings, and the Sidekick SC each have one player on the Mini Masakada roster.