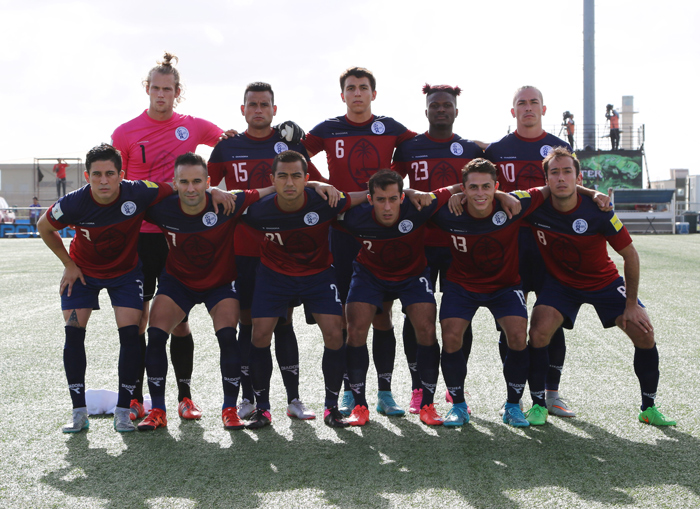 11 Mar

Matao to play in final WCQ Round 2 match in Oman

[November 22, 2015 – Harmon, Guam] The final stop in the Matao's 2018 FIFA World Cup Russia and AFC Asian Cup UAE 2019 Joint Preliminary Qualification Round 2 will be in Oman on March 24, 2016. After seven matches, Guam's record stands at 2-4-1, fourth-ranked in Asia's Group D behind I.R. Iran, Oman, and Turkmenistan.

I.R. Iran, Asia's top-ranked country, handed the Matao its first-ever defeat at home in the pair's fixture at the Guam Football Association National Training Center on Nov. 17. Both teams were hampered in the second half with red-card violations, with the visiting team taking full advantage of the 20 minutes played with Guam down one man in the contest.

Guam's Shane Malcolm came close to scoring for Guam in the 71st minute, outpacing Iran's back line of defenders for a one-on-one with goalkeeper Alireza Beiranvand. Beiranvand's late tackle stopped Malcolm, but also resulted in his ejection from the contest following the collision. The ensuing free kick by Ian Mariano went over the crossbar, keeping Iran's clean sheet intact.

Mehdi Taremi scored twice for the visiting team and teammates Kamaleddin Kamyabinia, Ramin Rezaeian, Masoud Shojaei, and Karim Ansari Fard also scored in the team's away win.