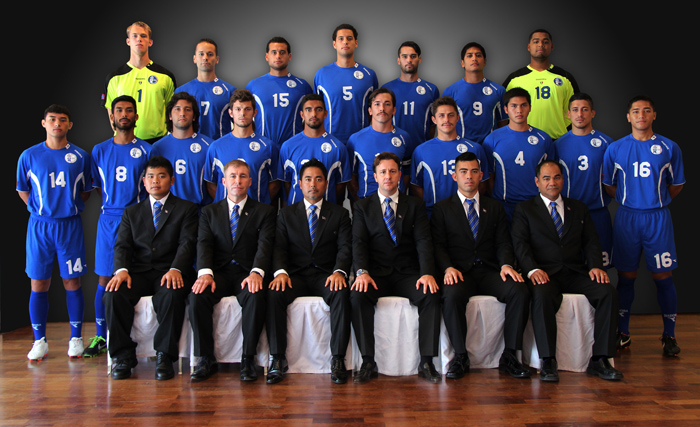 07 Mar

Matao soar to No. 161 in year end world ranking

Following its three-match undefeated streak, the Matao soared another eight places to finish 2013 at No. 161 in the latest release of the FIFA/Coca-Cola World Ranking, now the team's highest-ever ranking to date.

"Just a month ago, I was applauding the Matao for breaking the 160s and now, we're inching closer to the 150s, which is the team's goal in 2014," said Richard Lai, Guam Football Association president. "I'm very proud of Guam's overall success in 2013 – it's been quite a remarkable year for us and I look forward to what we can achieve in 2014. To hear the great news a day before the National Academy will hold its graduation, I'm even more excited for the future of our young athletes now.

"On behalf of GFA, I'd like to express my appreciation for all the support we've continued to receive from all of our local business sponsors and the community throughout the years," Lai added.

The Matao's undefeated streak dates back to March 6 after the team crushed Chinese Taipei 3-0 in an AFC Challenge Cup qualifier match in Yangon, Myanmar. Last month, the team was forced to a 1-1 draw with higher-ranked Laos and later shut out Cambodia 2-0 in Phnom Penh. Before 2012, Guam had won only twice against FIFA-member nations – a 1-0 shut out of Mongolia and 2-0 match against American Samoa. In just the last two years alone, the Matao already has posted two times as many wins.

"With everything we've achieved so far, now it's a matter of how we'll continue to build on this success," said Gary White, Matao head coach. "With every international match, Guam continues to get stronger. Posting wins against countries we've never beaten before and the continued upward movement in FIFA rankings proves this. We're working on lining up more international matches in the coming year and look forward to continue to raise the standard of Guam football. Today's team is blazing a trail for our young athletes now in the National Academy and instilling the belief that anything is possible with enough hard work and determination.

"Guam is my third FIFA international country as a head coach and the support I get from GFA President Richard Lai and the GFA Executive Committee is unique at the international level. We are a great team," White added.

A total of 10 members of the current Matao team play in professional leagues abroad, while others on the team currently play for U.S. college soccer teams. Three of the youngest members of the Matao earned college scholarships and made their way to the U.S. collegiate soccer stage for the first time in 2013 – Thaddeus Atalig, Christian Schweizer, and Jordan Gregory. The three players had contributed greatly to the Matao before heading to their respective colleges and inspired by the increased success of the team, the trio will look to follow in the footsteps of current professionals like the Matao's star defender A.J. DeLaGarza, who also plays for four-time MLS Cup winner L.A. Galaxy, White said.