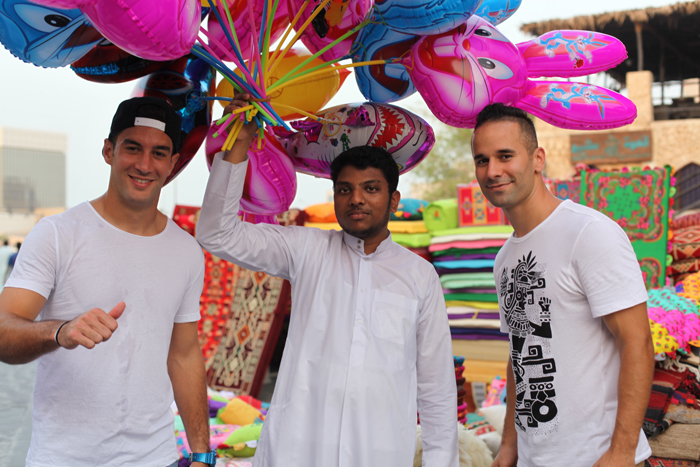 08 Mar

Matao enjoy rest day before Turkmenistan clash

[October 9, 2015 – Doha, Qatar] After a grueling couple of days on the training ground the Matao had a day off on Friday where they visited some local tourist attractions in the Qatari capital.

While those who needed treatment spent the morning with the side's medical staff getting looked at, in the afternoon the entire squad traveled to one of Doha's main cultural sights, Souq Waqif, a market district full of local goods and products.

The players wandered around the sprawling market complex picking up some souvenirs for those back home before preparations for the Turkmenistan clash ramp up again tomorrow.

Head coach, Gary White, said the break is an important part of the overall preparation.

"We've worked the squad very hard and it's important for them to get some rest physically but also to be able to see some of the local sights and attractions here in this wonderful country of Qatar."

U.S. based midfielder Ryan Guy also arrived today meaning the entire squad is now in camp and ready for next Tuesday's crunch qualification match.