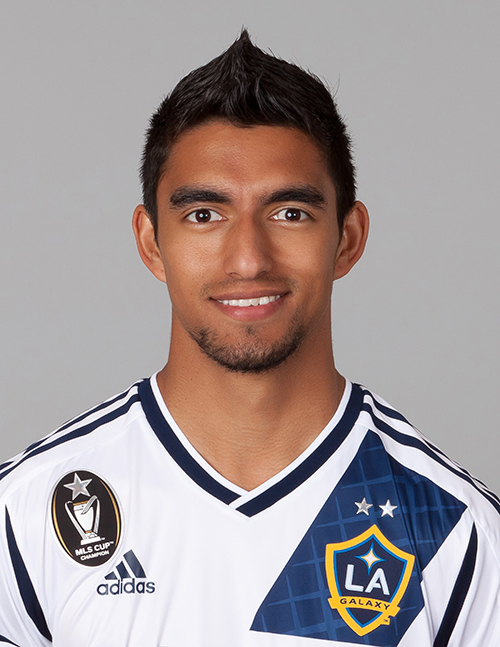 07 Mar

LA Galaxy's AJ DeLaGarza officially joins Matao's 30-man roster

L.A. Galaxy's starting central defender A.J. DeLaGarza has officially agreed to be named to the Matao's 30-man roster for the upcoming East Asian Cup semifinal round tournament in Hong Kong in December.

"This was a huge decision for me," DeLaGarza said via telephone from Los Angeles, Calif. "I'd like to keep that door open for me to play for Guam."

DeLaGarza, who is eligible to play for Guam through his father's side of the family, is currently in his fourth season with the L.A. Galaxy, three-time MLS Cup winners. The L.A. Galaxy star-studded roster also includes England's David Beckham and Landon Donovan, the all-time leader in goals and assists with the U.S. National Team, according to the L.A. Galaxy Web site.

The defending MLS Cup champions, seeded No. 4 in the West, will first play in the knockout round of the MLS playoffs at the end of the month for a berth in the conference semifinals. Should the L.A. Galaxy reach the 2012 MLS Cup match, DeLaGarza won't be able to join the Matao until after Dec. 1. Though the East Asian Cup begins Dec. 1 in Hong Kong, Guam still has other games Dec. 3, 5, and 7.

"I'm very excited and happy that A.J. has agreed to join the roster," said Matao head coach Gary White. "A.J. DeLaGarza agreeing to join the Matao's roster is a positive sign of where Guam's national program is going. This is another big step in the development of our national program – we're another step closer to being competitive against the much-higher ranked Asian countries."

DeLaGarza is the second MLS player named to the Matao. Last month, New England Revolution's Ryan Guy officially committed to play for Guam. Guy appeared in three games for Guam during the Philippines Football Peace Cup, where he helped Guam to a bronze finish and the island's highest FIFA world ranking to date. White had been communicating with both DeLaGarza and Guy since February to join the Matao.

Although DeLaGarza had joined two U.S. national team training camps in January this year and played in friendly matches against Venezuela and Panama, he has not been called to play in any official FIFA competition for the United States, including its recent World Cup qualifier matches, making him still eligible to play for Guam.

"It had always been my dream to play for the U.S. growing up, but it's really exciting what Guam's been doing," DeLaGarza said. "I still have some time to make my decision – this will be the hardest decision in soccer I have to make."

The U.S. national team's most recent defensive lineup included Carlos Bocanegra, who has over 100 caps and 14 goals for the U.S. and Steve Cherundolo, who has 87 caps and two goals for the U.S., according the U.S. Soccer Web site.

DeLaGarza is the son of Adolph "LA" and Linda DeLaGarza and currently resides in Los Angeles with his wife, Megan.