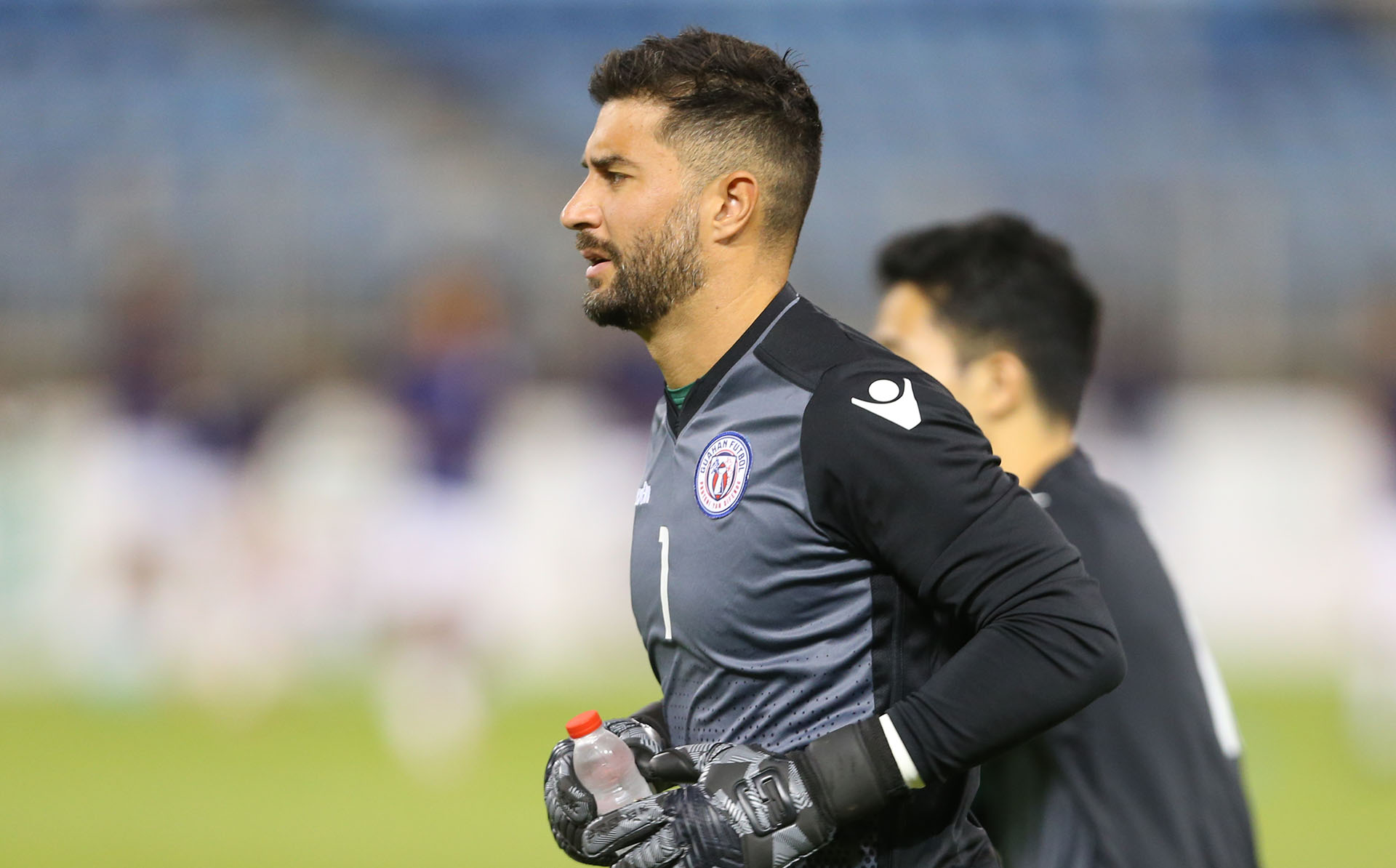 06 Oct

Jaye relishes opportunities on and off pitch as player, mentor

[October 6, 2023 – Harmon, Guam] Winning international matches in front of a home crowd ranks high in Guam goalkeeper Dallas Jaye's memories as he is set to take part in his third FIFA World Cup cycle with the Matao later this month in Guam's home and away fixtures against Singapore.

While the euphoric feeling is something he will never forget, now playing the role of a mentor for the next generation will help keep that feeling alive in Guam's next foray into FIFA World Cup qualification.

"Competing in World Cup Qualifying twice now has been a huge privilege," said Jaye, who debuted for Guam at the senior level in June 2012. "This time around it will be special because it will be a collection of only a handful of guys who have competed at this level before and a whole generation of players that are making their way into the Matao. It will be so cool seeing a bunch of these new guys going through the experience for the first time.

"My favorite memory from the past World Cup Qualifiers is all the home games we have hosted in Guam. We've been very good at home – beating India, Turkmenistan and Bhutan and drawing with Oman. Getting results in front of the home crowd on our island is a feeling like no other."

Guam will begin its journey to the FIFA World Cup 26™ and the AFC Asian Cup Saudi Arabia 2027™ with a pair of Round 1 Joint Preliminary Qualification matches against Singapore. Guam will first travel to Singapore to play Oct. 12 at the country's National Stadium and then return to Guam to play Singapore again Oct. 17. The winner on aggregate from both matches will move on to Round 2. In 2015, Guam started its qualifying bid directly in Round 2, while in 2019, Guam defeated Bhutan 5-1 on aggregate to advance to Round 2.

"As a veteran player, Dallas is set to bring his vast experience to the Matao," said Ross Awa, Head Coach of the Guam National Team. "However, his role goes beyond just playing on the field. He also has the important responsibility of mentoring and guiding the next generation of goal players. With his leadership and guidance, he can help shape the future of the Matao and ensure that they continue to grow. His abilities and knowledge will be invaluable in helping young players develop into top level athletes and professionals."

Jaye's footballing career includes seven years as a professional athlete. In 2019, Jay was named the USL League One's inaugural Goalkeeper of the Year and Golden Glove winner, and repeated in 2020 with Greenville Triumph. Currently, Jaye is part of the coaching staff for St. Mary's College Gaels. The team competes in the West Coast Conference of NCAA Division I.

Prior to playing professionally, Jaye also earned several accolades in intercollegiate soccer, including 2015 Big East Conference Goalkeeper of the Year playing for the Xavier University Musketeers.

At the international level, Jaye first suited up for Guam as part of the U19 Men's National team, before his call-up to the Matao in June 2012. Jaye earned a clean sheet in Guam's first-ever victory over Macau – a 3-0 win – in an EAFF East Asian Cup Preliminary Competition Round 1 match that same year and later helped Guam finish with a clean sheet in Guam's first-ever victory over Chinese Taipei in a 2013 AFC Challenge Cup group stage match in Myanmar. Jaye knocked away a Chinese Taipei penalty kick late in the match to preserve Guam's clean sheet.

Jaye was named Man of the Match in Guam's scoreless draw with Oman in a 2018 FIFA World Cup Russia and AFC Asian Cup UAE 2019™ Joint Preliminary Qualification Round 2 match at the Guam Football Association National Training Center in September 2015. Jaye's latest clean sheet for Guam came on June 11, 2019 in Guam's 5-0 crushing of Bhutan at GFA.

"I am very excited to get to work alongside the new, younger GKs joining the Matao for their first World Cup qualifiers," Jaye said. "I saw some great moments from John-Michael (Guidroz) from his recent starts with the U23s at the AFC U23 Asian Cup Qualifiers. It will be great to have a competitive, young GK group. I hope to help them learn through my training habits, professionalism, and experience. I can't wait to get to work with them and the rest of the group!"

Joining Jaye as Guam's goalkeepers in Round 1 are Guidroz and Zaine Rocca in their first call-ups to the Matao in international competition. The full roster of players will be announced early next week.

Guam's home match against Singapore will kick off at 2:45 p.m. Oct. 17 at the GFA National Training Center. Announcements will be made via social media at a later date for ticket sales and available merchandise for fans.