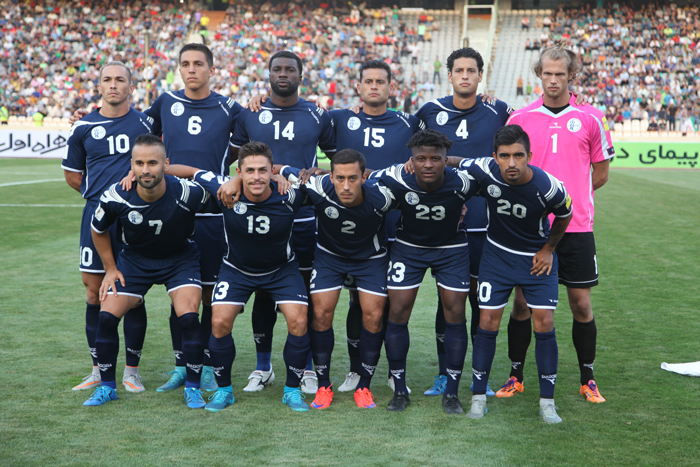 08 Mar

Iran earns win against Asia's Group D leader Guam

[September 3, 2015 – Tehran, Iran] Asia's No. 1 country, I.R. Iran won its first 2018 FIFA World Cup Qualifier match in a home fixture against Guam Sept. 3 at Azadi Stadium.

Mehdi Taremi, Sardar Azmoun, substitute Mehdi Torabi and Ashkan Dejagah all combined for six goals against Guam, Group D leaders after the qualification round's first two fixtures.

Ahead of the match, the Matao showed confidence in taking on the continent's top-ranked country and showcasing its established style of play that has brought Guam to its highest FIFA/Coca-Cola World Ranking to date – No. 146 in the world.

Guam midfielder Brandon McDonald has declared the side is ready to shock the might of Asia and defeat Iran at the intimidating Azadi Stadium on Thursday evening, local time.

Speaking prior to the side's final pre-match training session the Thailand-based player said it's the Matao's composure that can see them earn a valuable result away to the top-seeded Iran.

"For me, it's the like the movie 300 where the team has to stay disciplined and stay focused and stay together."

"That's what they did in the movie, a small unit versus millions and that's us – when we go onto that stadium it's 11 players versus 100,000 in the stands and millions more in this country."

But I honestly believe that if we keep our composure and our discipline and stay the course that we will win."

"They are in a position where they need points and the longer it goes without a goal the more frustrated they will become and then the supporters can easily turn."

Guam went through a brief but sharp final session at the famed Azadi stadium where they did a mixture of tactical re-enforcement and some light shooting drills with head coach Gary White relived that matchday is almost upon his squad.

"This is the moment we've all been waiting for, for me it's something I've wanted all my life, to test yourself against the best in front of a hostile environment."

Speaking at the official pre-match press conference captain Jason Cunliffe echoed those thoughts.

"Our preparation has been very thorough and we know it will be a tough game with an amazing atmosphere but we're not afraid and want to show how much Guamanian football has progressed since we were last here."

Local media has been abuzz with memories of that match, which Guam lost 19-0, with expectations that large numbers of the crowd will hold up signs and banners with that scoreline on them as another reminder but defender AJ DeLaGarza said the locals may be in for a shock this evening in Iran.

"This team has come such a long way in the two years that I've been involved. Each camp we get better players, better facilities and better staff so we are really excited about testing ourselves against the best in Asia and continuing to show off football on our island."

Following the fixture against I.R. Iran, the Matao will make its 30-hour flight trek back to Guam to play against Oman in another FIFA World Cup Qualifier match, scheduled for 4 p.m. Sept. 8 at the Guam Football Association National Training Center.

Tickets for the Sept. 8 match against Oman are on sale at the GFA Main Office. The office is open from 10 a.m. – 7 p.m. Monday to Saturday. On match day, tickets will be sold at the gate beginning at 9 a.m.

For more information, call the GFA Main Office at 637-4321.