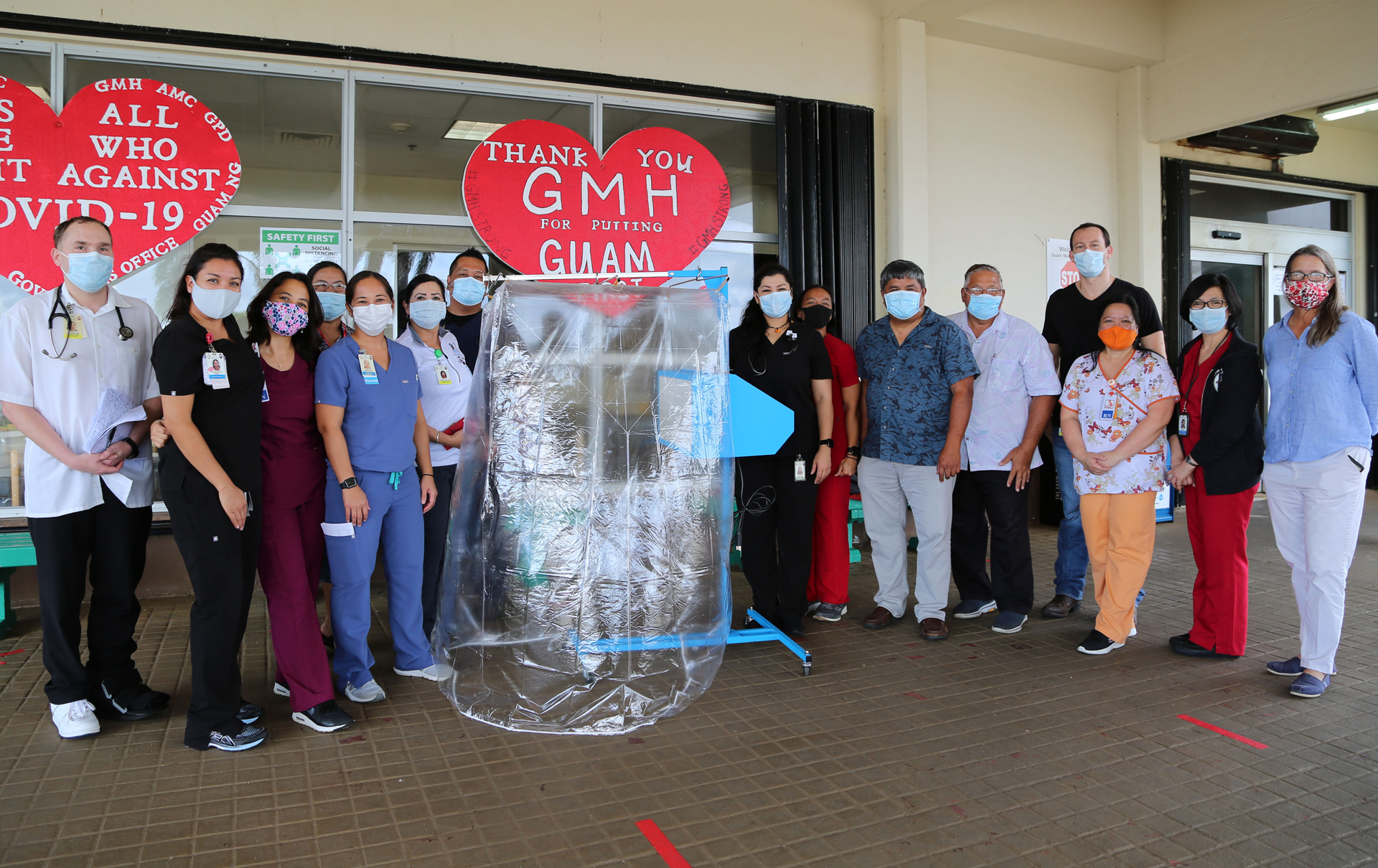 19 Jul

Hospital ready to use Demistifier™ sets donated by GFA

[July 18, 2020 – Tamuning, Guam] With the arrival of two Demistifier™ 2000 sets – isolation and source control systems – at Guam Memorial Hospital, donated by Guam Football Association, the hospital will be able to expand even more services to meet the island community's medical needs.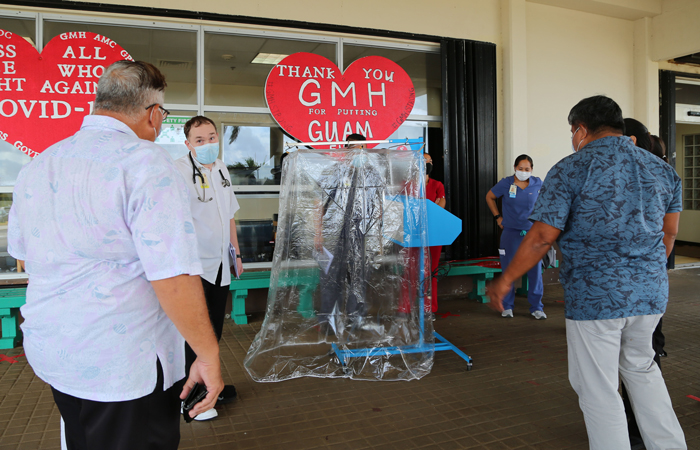 "We're so grateful for the generous support from GFA – from the donation of isolation gowns to these Demistifier™ sets," said Yvonne Damian, Infection Preventionist/Infection Control Practitioner for GMH. "With these donated items, we are able to continue with many of our services, while also opening up some additional respiratory services that are so greatly needed for the community. Right now, some pulmonology services and respiratory therapy can be very difficult to come by in a safe manner, especially during this COVID-19 pandemic – and these sets will greatly assist. The outpouring of support from the community, like through the donation from GFA, is not just helping GMH, but really helping us to help patients in need."
GFA purchased 300 isolation gowns from Pacific Laundry & Textile Rental Service to donate to the hospital and utilized $15,000 in prize money from garnering the 2019 Asian Football Confederation Social Responsibility Aspiring Member Association of the Year award to purchase the Demistifier™ sets, a total value of close to $19,000. The gowns were delivered Apr. 21 and the purchase of the Demistifier™ sets was finalized May 7, with the arrival of the two sets last week.
"I'm happy to receive the news that GMH received the Demistifier™ sets needed and that they can be put into use immediately," said Tino San Gil, GFA President. "We're still in this collective fight against the COVID-19 virus that continues to affect all of us in the community. With more resources for our medical professionals, coupled with cooperation among the community to improve the current situation, we hope to resume the daily activities we may have taken for granted before the pandemic. Particularly for GFA, we hope to resume football leagues and activities soon."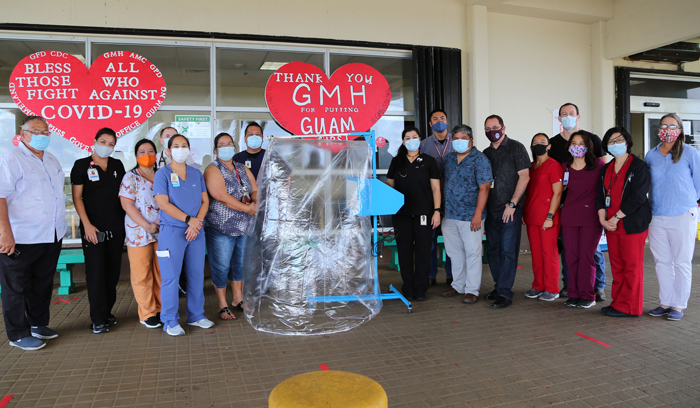 The Demistifier™ 2000 HEPA (High Efficiency Particulate Air) filter enclosure is a system that allows the temporary isolation of potentially hazardous patients. Patients utilizing the portable unit are under a negative pressure isolation canopy allowing doctors and nurses to observe and treat them through access ports, according to the Peace Medical Web site. The Web site also states that Demistifier™ 2000 "has become the industry standard for healthcare worker protection, meeting all CDC and OSHA requirements for high-risk procedures." The Demistifier™ 2000 is one of Peace Medical's products made available for healthcare facilities.
"Negative pressure systems such as the Demistifier™ 2000 helps us to contain any aerosols in a patient who can otherwise cause the spread or transmission through their droplets when they cough, talk, sing, sneeze, or breathe," Damian said. "Some procedures can actually increase the amount of aerosolized droplets of an infected individual, and this system helps to bring that down to an almost zero level, allowing medical professionals to provide services the patient needs."
With the two Demistifier™ sets donated by GFA, GMH now has close to four complete sets.
In 2019, GFA was recognized as the AFC Social Responsibility Aspiring Member Association of the Year on Oct. 30 in an awards ceremony at AFC House in Kuala Lumpur. AFC recognized GFA's social responsibility efforts in 2019 and awarded GFA with a trophy and $15,000 from the AFC Dream Asia Foundation to continue social responsibility projects in 2020. A little over a month later, GFA garnered the highest continental honor in football for aspiring Asian nations – the AFC Member Association of the Year – at the AFC Annual Awards 2019 ceremony in Hong Kong.