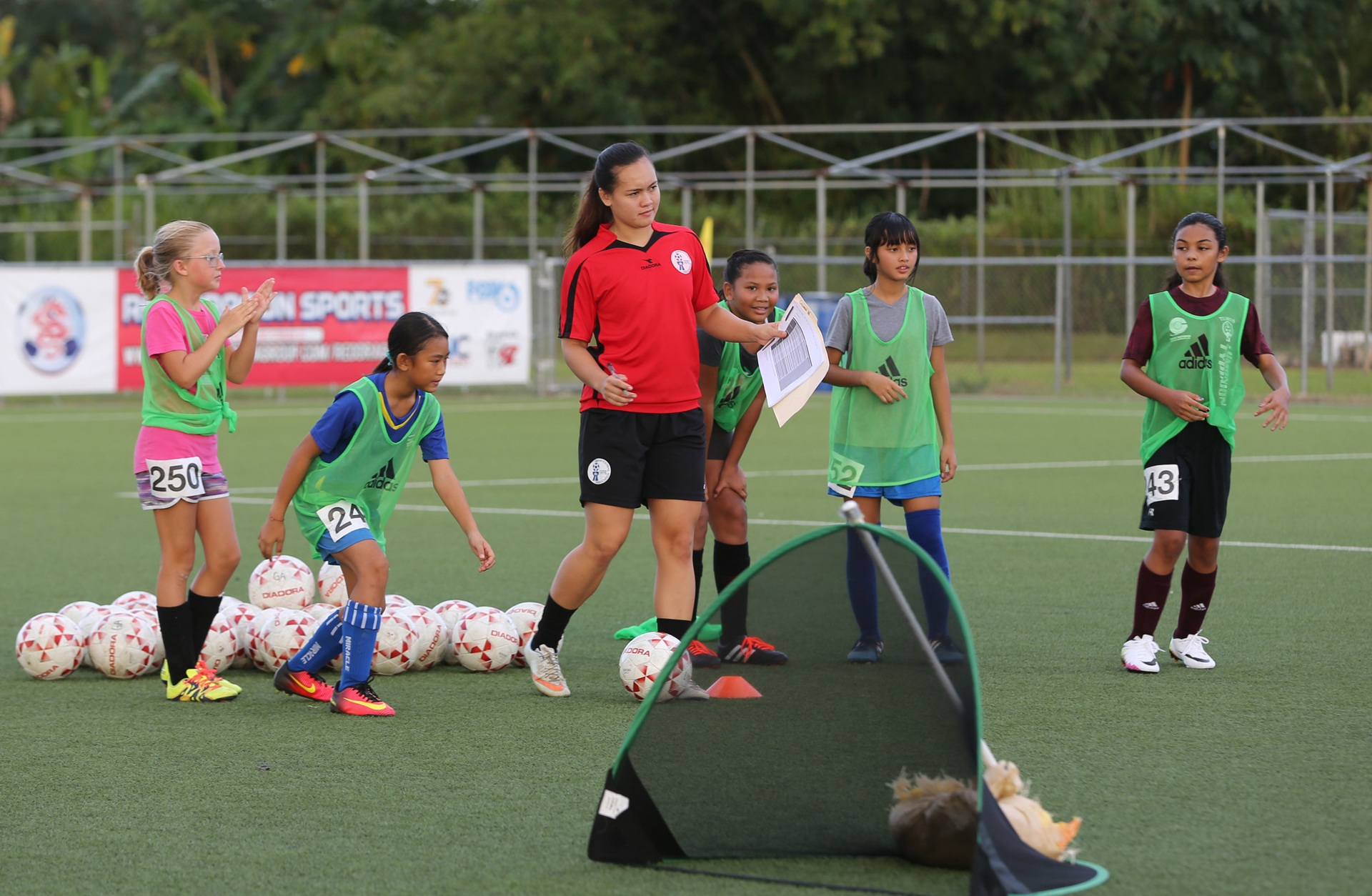 04 Mar

High tryout numbers prompt Girls U9 Academy division

[July 28, 2017 – Harmon, Guam] With the large turnout of youth athletes for the United Airlines GFA National Academy open trial sessions, Guam Football Association added one additional age division – U9 Girls – for the 2017 program.

"We had originally planned to have only three divisions for our girls – U10, U12, and U14 – but with a high number of girls registered for the U10 division, we were able to create a separate group for those born in 2008," said Belinda Wilson, GFA Technical Director. "This is exciting news, as we are closer to our reaching our technical and development objectives, particularly for girls, in GFA's Strategic Plan a bit quicker than anticipated. It's also testament to the growing number of girls in the community who enjoy playing the sport and look to ascend through our elite player pathway.

"We hope that this trend continues in next year's edition so that the girls program will fully mirror the boys program in terms of featuring separate groups based on respective birth year," Wilson added.

The program, supported in large part by Japan Football Association, begins July 31 and will run for 20 weeks. Open trial sessions for upper age divisions continue through to Saturday. For players selected to the Academy, Wilson will be personally sending E-mail confirmations to their parents.

Head coaches named to the girls program are Pauline Gumataotao for the new U9 division, Masakåda captain Anjelica Perez for the U10 division, Ashley Besagar for the U12 division, and Maggie Phillips for the U14 division. Assistant coaches are Skyylerblu Johnson, Colleen Naden, and Kimberly Sherman for the U10, U12, and U14 divisions, respectively. Chyna Ramirez is the goalkeeper coach for the U14 girls division.

All head coaches currently hold AFC licenses.