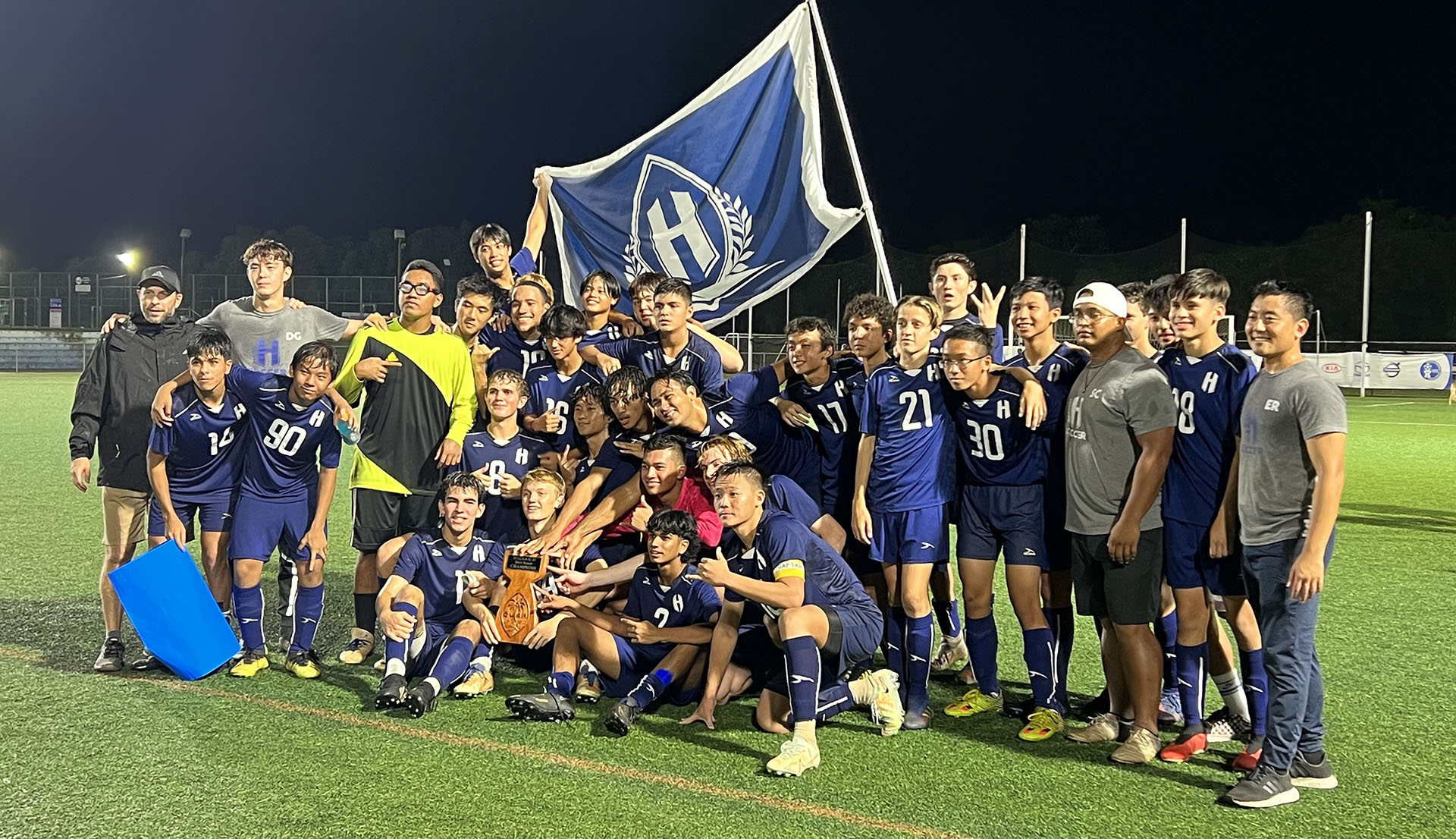 06 Oct

Harvest Eagles take down defending champs FD in boys soccer

[October 6, 2022 – Harmon, Guam] Two regulation-time goals from captain Raito Atsuta kept Harvest Christian Academy in title contention and two stops by goalkeeper Traven Kaae in the ensuing penalty kick shootout sealed the Eagles win over the Father Duenas Memorial School Friars 2-2 (3-2 PSO) in the championship match of the 2022-2023 IIAAG Boys High School Soccer League.

Atsuta attributed the winning finish to adjustments to the team's mentality coming into the match played at the Guam Football Association National Training Center. FD had the advantage on paper with a win and a draw against Harvest in the regular season.

"It was honestly just mentality," Atsuta said about the difference between the team's performance against FD in the regular season versus in the playoffs. "We were always telling ourselves we have to win, we want it – we want it more than them."

Atsuta fired a free kick from the left side at the 19-minute mark to put Harvest ahead 1-0 at halftime, but the match was far from over.

Ten minutes into the deciding half, FD captain Kai Pahl knotted the match at one apiece with a penalty kick before another Atsuta goal seven minutes later put the Eagles ahead for the second time.

FD's Riley Rama later finished a pass from Pahl to keep the Friars in the title hunt with ten minutes left in regulation time. Harvest had one chance in the final seconds to close out the match on a free kick, but Levi Buckwalter's shot went up over the crossbar to send the match into extra time.

Without any goals scored in extra time, Kaae came up big in the ensuing penalty kick shootout, stopping two FD shots to help his team to a 3-2 shootout win.

Following the match, the Eagles were presented the league's Champions trophy.