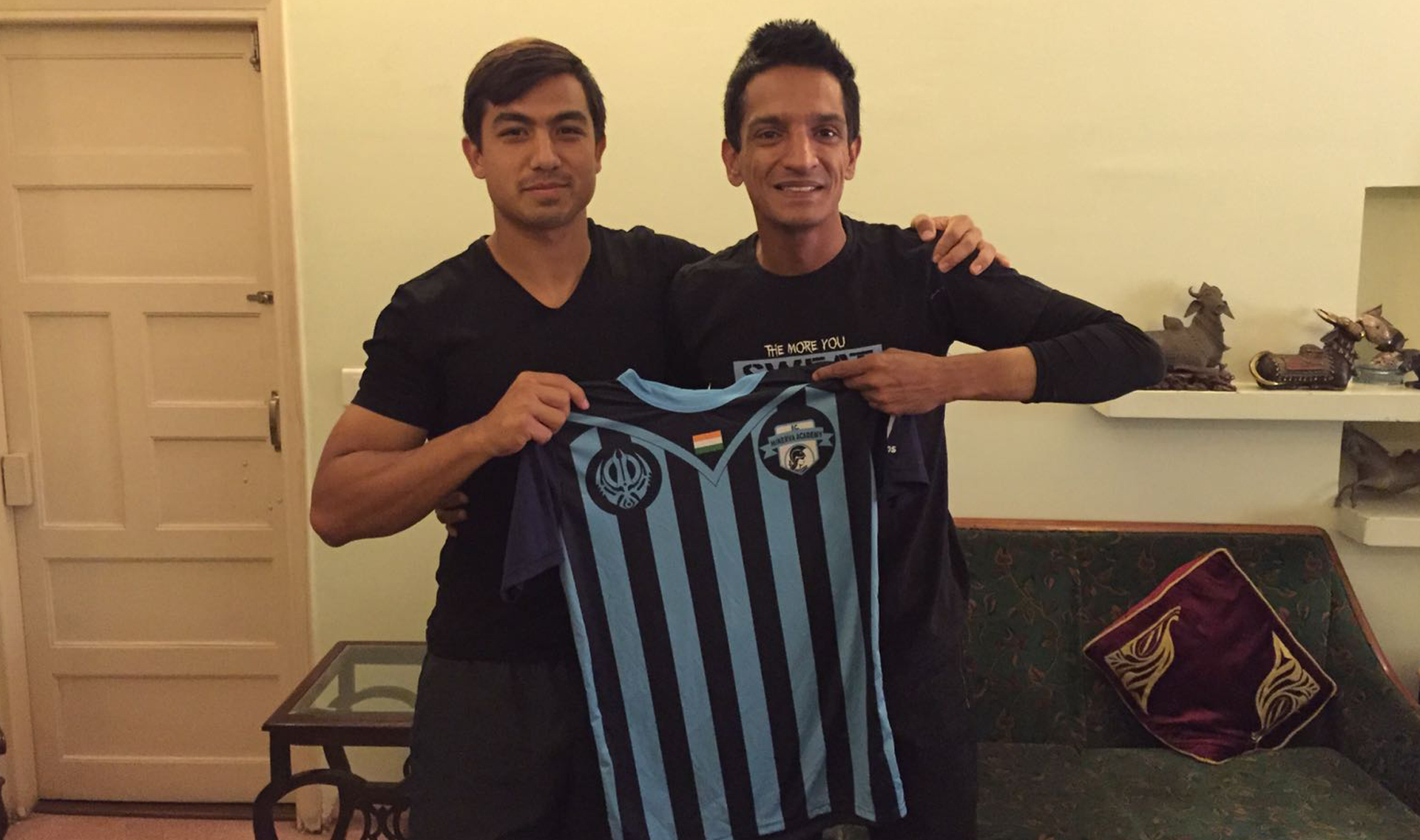 11 Mar

Guam's Lopez signs to play professionally in India

[October 28, 2016 – Harmon, Guam] Notable performances by Marcus Lopez during Guam's campaign in the 2018 FIFA World Cup Russia and AFC Asian Cup UAE 2019 Joint Preliminary Qualification Round 2 helped propel the Matao forward to a professional playing contract in India.

Particularly after Guam's second match against India in Bangalore, a prominent Indian agency contacted Lopez for a two-month trial beginning in July with Minerva Academy FC. At the end of two-month trial, the club officially offered Lopez a full contract for the club's 2017 season, which begins in January.

"Earning a contract with the club was a great feeling – hard work really does pay off," Lopez said.

"I had been traveling throughout Southeast Asia looking for a club, had a small gig in Australia for four months but after, returned to Guam. I knew I still wanted to play professionally, so I continued to train in Guam and push myself harder. I stayed focused and eventually earned back a starting spot on the Matao, which helped me get noticed.

"Thanks to Custom Fitness, the Claros brothers – Ryan and Paul, my brothers Joey and Micah, and two domestic Matao players – captain Jason Cunliffe and Jonah Romero – I am always being pushed to be better and become a complete athlete, helping me achieve my goal of playing professionally," the 24-year-old added.

Minerva Academy FC, based out of Chandigarh in the Punjab region of India, recently submitted a bid for entry into the Hero I-League, India's top division, after a stellar 2015-2016 season in India's Second Division League and success in recent tournaments. The Hero I-League consists of India's top clubs, including Bengaluru FC, the first Indian football club to play in an AFC Cup final. Bengaluru FC is captained by Sunil Chhetri, who also is India's national team captain.

"In order for players to develop and continue to reach a higher level, they must train daily and compete weekly with players at the highest level – Marcus will now have a daily environment to hone his game and compete so that he is sharp and ready for national team duty," said Darren Sawatzky, interim Matao head coach, via E-mail from Washington. "We need all of our players competing at the highest level possible day in and day out. We are happy for Marcus, and as I get to know him more, I will work to help him get to even higher levels.

"Signing a professional contract is a huge reward for hard work and living the professional lifestyle. We wish him the best and look forward to him helping the Matao with his experience," Sawatzky added.

Lopez impressed Minerva Academy FC coaches during his two-month trial, recording two goals and two assists in four matches for the club in the Durand Cup, a prestigious tournament in India.

Lopez's first foray into the professional realm came in 2013. At just 21 years old, Lopez signed a contract to play for Pachanga Diliman FC for one season in the Philippines' United Football League (UFL) where he played alongside Matao teammates Cunliffe and Ian Mariano. Lopez most recently played for the Bank of Guam Strykers FC in the Premier Division of the Budweiser Soccer League season before signing with Minerva Academy FC.

"First and foremost, I would like to thank God for this opportunity and I pray that I continue to achieve even more with the Lord's guidance," Lopez said. "Secondly, I would like to thank my dad, Joey Lopez, Sr. and my mom, Marie Lopez, as well as my brothers, for always supporting me. I would also like to thank Richard Lai and the rest of the GFA family for all the opportunities I've been given to play since my days as a youth player. Additionally, I'd like to thank my better half Carmela Tyquiengco for sticking with me through it all, the Custom Fitness family, and all of my coaches and teammates throughout the years."

Before heading to India, Lopez will travel with the Matao to Hong Kong next month for the EAFF E-1 Football Championship Round 2. In Hong Kong, the Matao will compete against DPR Korea, Chinese Taipei, and the host country for a spot in the tournament's final round, scheduled for next year in Japan.

Guam's Marcus Lopez (left) poses with Minerva Academy FC Owner and Executive Director Rajit Bajaj after signing a professional playing contract with the club. Minerva Academy FC recently submitted a bid for entry into the Hero I-League in India and will begin the new season in January. Photo courtesy of Marcus Lopez.

Guam's Marcus Lopez controls the ball in the midfield against I.R. Iran during a 2018 FIFA World Cup Russia and AFC Asian Cup UAE 2019 Preliminary Joint Qualification Round 2 match at Guam Football Association on Nov. 17, 2015. Lopez signed to play professionally for Minerva Academy FC in India beginning January.