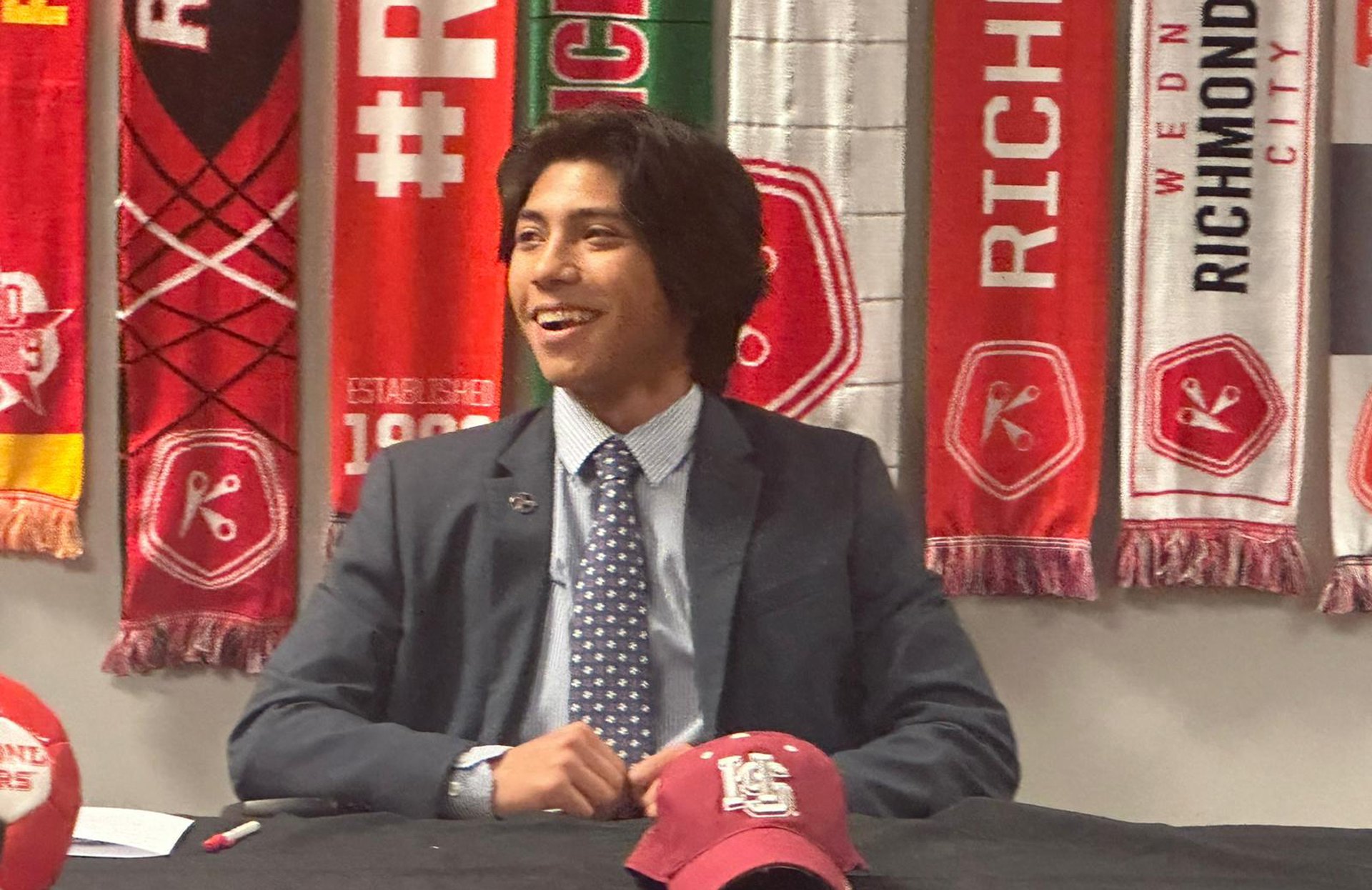 07 May

Guam U20 NT starter Gonsalves selects Hampden-Sydney College

[April 12, 2023 – Harmon, Guam] The experience of representing Guam on the international stage with Guam's U20 Men's National Team will aid in Ka'eo Gonsalves' transition to intercollegiate men's soccer at Hampden-Sydney College in Virginia.

"Playing for my island and knowing the people I represent, has helped me maintain that mindset of the brotherhood and the relationship between me and the guys on the team, all while humbling me to the realization that I no longer play for myself, but for my family, friends, the people of Guahan, and my brothers at GFA and Hampden-Sydney," Gonsalves said. "I chose Hampden-Sydney because the environment, academics, athletics, and the coaches that the school had to offer fit the criteria for my ideal future college. When I went on my day visit and the overnight stay, the interaction between me and the players/students made it clear that this is the place for me."

Gonsalves first featured for Guam in a Guam U20 Men's National Team Training Camp in the Philippines and scored a goal against the team's Philippines counterpart during the camp. Later, Gonsalves was called up to the traveling squad to compete in the AFC U20 Asian Cup Uzbekistan 2023™ Qualifiers in Vientiane, Laos, starting in all of Guam's matches in the tournament. The team competed against host country Laos, Japan, Palestine, and Yemen.

"Ka'eo is one of our new players in the National team program as the tournament in Laos with the U20 Men's National Team in September 2022 was his first appearance for Guam," said Dominic Gadia, Head Coach of Guam's U20 Men's National Team. "An impressive goal and solid performances in our camp prior to Laos pushed himself into a competing starting position amongst the U20MNT. He is all about Guam and representing us well wherever he can. If he can sustain good performances in his college side he too will be a great addition for our future national team programs."

Hampden-Sydney College competes in NCAA Div. III's Old Dominion Athletic Conference. The Tigers finished their 2022 season with an overall 9-7-3 record, outscoring their opponents 37-24 according to the college's Athletics Web site.

Gonsalves is the son of Darren and Christina Gonsalves. Ka'eo Gonsalves' mother is Chamorro from the Crisostomo family of Mangilao.

Gonsalves lives in Virginia and plays club soccer for the Richmond Kickers Elite Red 05B ECNL team and interscholastic soccer for the Cosby High School Titans.

Ka'eo Gonsalves plans to major in Engineering Physics at Hampden-Sydney College.

Guam's Ka'eo Gonsalves speaks at a college signing presentation event in Virginia. Gonsalves will play for the Hampden-Sydney College Tigers beginning in the 2023 Fall Season. Gonsalves played for Guam's U20 Men's National Team and plays club soccer for the Richmond Kickers. Photo contributed by Ka'eo Gonsalves

Guam's Ka'eo Gonsalves moves to get the ball past Japan midfielder Issei Kumatoriya in a Match Day 3 fixture of the AFC U20 Asian Cup Uzbekistan 2023™ Qualifiers at the KM16 Laos National Stadium in Vientiane in this 2022 file photo. Gonsalves selected Hampden-Sydney College for his college studies and the college's intercollegiate men's soccer team.