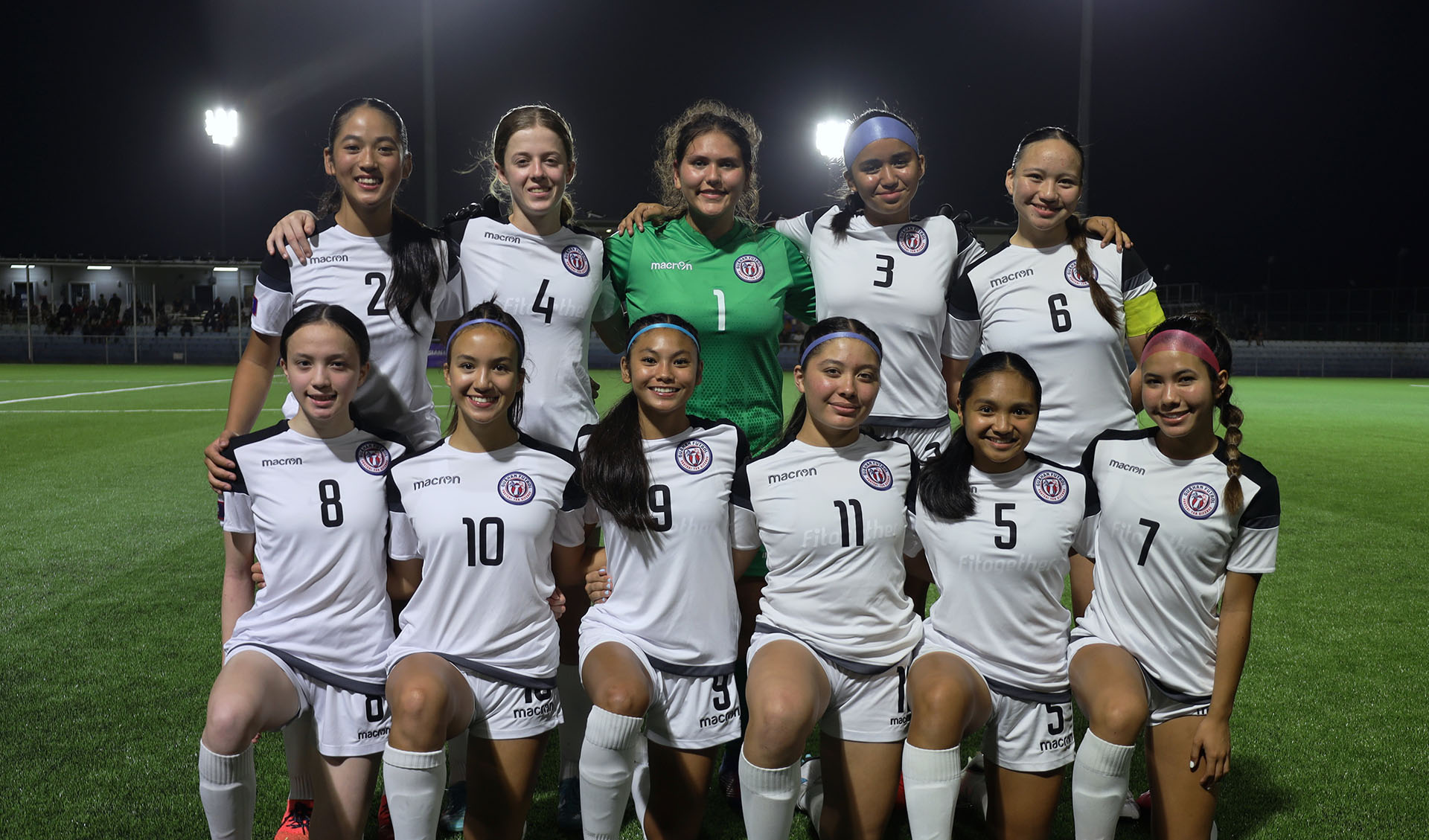 19 May

Guam U17WNT score three in AFC tourney, gain wealth of experience

[April 24, 2023 – Harmon, Guam] Guam's U17 Women's National Team completed its bid in the AFC U17 Women's Asian Cup Indonesia 2024™ Qualifiers Round 1 following its match against Lebanon Monday at the Guam Football Association National Training Center.

In Guam's match against Lebanon, Hinengi San Nicolas and Serenity Wusstig were credited with Guam's two goals in the 5-2 match. Lebanon's Cecile Iskandar, Celine Bitar, Elissa Hariri, Yasmine Hamdar, and Paula Karam each scored once in the win.

Guam played the tournament's opener against Philippines Saturday evening. Philippines won 3-1 with all three goals from forward Nina Mathelus. Melia Kukahiko scored Guam's lone goal in the contest.

Post-Match Press Conference Interviews:

KIMBERLY SHERMAN, Guam Head Coach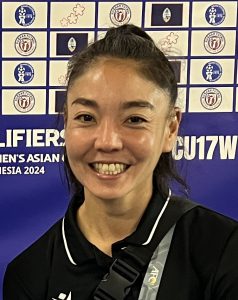 "We weren't really sure how Lebanon was going to play since this was their first match of the tournament and we were a little bit beat up from the last match. We were still a little fatigued because there's only one day of recovery between matches in this tournament, and ideally, we would have wanted at least three days to fully recover. In the first match, Philippines was a very tough opponent – props to them – and one of our center backs wasn't feeling well before the match against Lebanon. In the opening minutes of the game, we were a tad slow about applying pressure on our opponents, which led to Lebanon's first goal. We were able to make some adjustments and fix some areas, which allowed us to execute plays and also score goals as well.
We had a really, really tough first match and we weren't in the ideal conditions entering the next match against Lebanon, but the girls didn't give up. They worked so hard and were able to get two goals out of the second match, so there was a big improvement overall. There was tremendous growth for the team over the months of training leading up to the matches – I'm very proud of the girls.
We were looking forward to competitive matches and this is what we got. You can see improvement in every single one of the players from when we first started and now the girls know the expectations and requirements of what it takes to play at this level. They understand better the standards and the environment they need to be in to continue competing. We're hoping that they continue working and training in their home environment so that we can build on this experience.
I want to just add that this is the first international tournament every single one of our players – we did have two 2009s and a couple of 2008s who made their debuts for Guam. In fact, one of our youngest players on the team – Serenity Wusstig – scored the second goal against Lebanon. She's only 13 years old and can only improve from here. We look forward to the next competition for this group of players."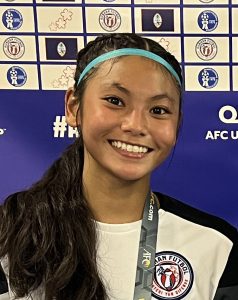 HINENGI SAN NICOLAS, Guam U17 Women's National Team Player
"Scoring for Guam in this tournament was really actually one of my goals coming into this AFC tournament – I felt really happy I was able to achieve it, to score for Guam, to score for my team. Even though we were one goal down at that time, we didn't give up – it just showed how we all just kept our heads up and worked to play our game, show our skills on the field. We're playing at a really high level with these teams, so we had to work to keep the intensity.
I would like to thank all of our coaches, our supporters, and GFA for giving us this opportunity. I really just want to also thank Lebanon for coming out all the way here – giving us a good game and fair play. Philippines was a good team as well and gave us good competition. I just really appreciate everything that went into this tournament for us."
SAHAR DBOUK, Lebanon Head Coach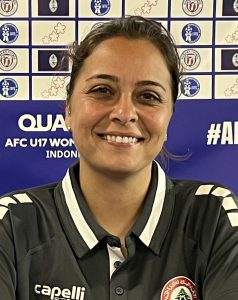 "Honestly, these matches really will help our girls to develop mentally and to play at a faster tempo that we are not used to in Lebanon or in West Asia. This was a great experience for our girls to play against teams with different football styles. I think our girls did a great job today and earned the win – they did what they were asked to do.
Of course, we can always improve – we did see some mistakes in our defensive line and some misunderstanding between the midfielders and forwards, so we're going to try to do what we can to fix these problems before our match against Philippines, which will determine the group winner.
No. 6, Celine Bitar, really surprised me today, she played a great game. Normally, she comes into the games very stressed, but today during the warm up, she told me she wanted to score a goal. I was surprised by her spoken intention – she usually enters the match afraid and today was different. Overall, this type of confidence in the team really helps us."