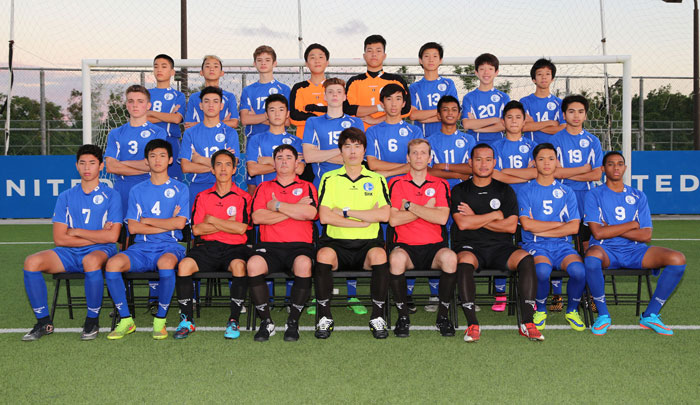 18 Feb

Guam U16 National Team to compete in AFC tourney in Vietnam

[September 15, 2015 – Harmon, Guam] – The Guam U16 Boys national football team will be traveling to Vietnam to compete in the AFC U16 Championship Qualifiers at the Vietnam Youth Football Training Center in Hanoi under head coach Sang Hoon Kim.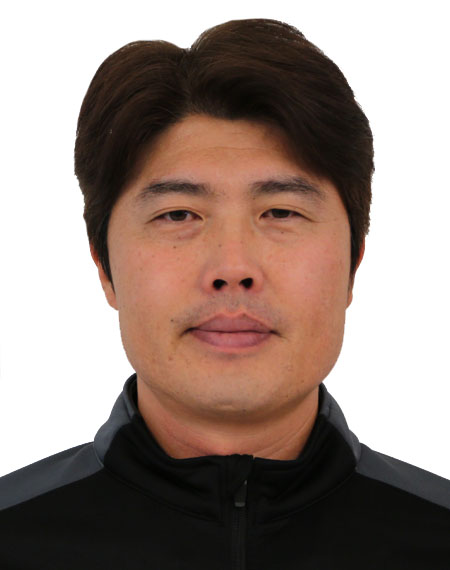 Guam was drawn into Group J, which also includes the host country, Myanmar and Australia. Guam will open tournament play with a match against Australia on Sept. 16, followed by a match against the host country on Sept. 18. The team will play its final match of the qualifier against Myanmar on Sept. 20 before returning to Guam. Sixteen of Asia's top teams will be featured in the tournament's final round in India next year.
In the team photo are, front row left to right: Xavier Naputi, Takumi Ito, coach Rod Hidalgo, coach Keith Dickson, head coach Sang Hoon Kim, coach Kevin Elwell, coach Joseph Laanan, Jacob Herring, and Clayton Mitchell. In the middle row from left to right are Samuel Larkin, Giancarlo Abril, Ryo Suzuki, Ethan Elwell, Takumi Odell, Noah Camacho, Vincent Cruz, Jr., and Cody Maestrecampo. In the back row from left to right are Preston Boynton, Leon Morimoto, Aidan Dickson, Luke Kim, Sena Morimoto, Kyle Halehale, Michael Lee, and Tyler Presto.