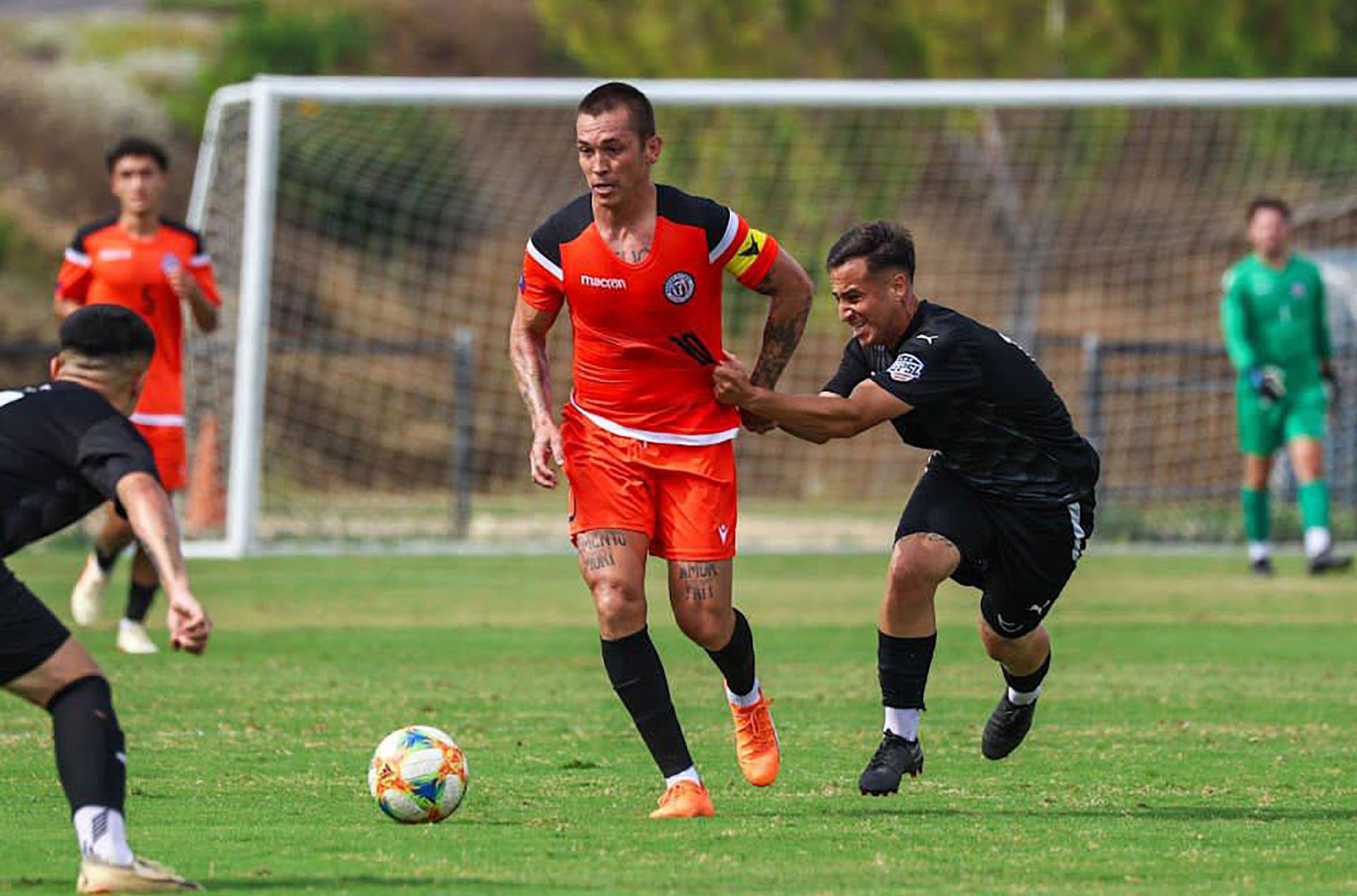 27 Jul

Guam to face Singapore in Round 1 of FIFA World Cup qualifiers

[July 27, 2023 – Harmon, Guam] Guam's road to the FIFA World Cup 2026™ and AFC Asian Cup Saudi Arabia 2027™ begins with Joint Preliminary Qualification Round 1 home and away matches against Singapore as revealed in Thursday afternoon's draw event in Kuala Lumpur, Malaysia.

Guam was drawn into Pairing 3 with the southeast Asian country and will first travel to Singapore for its first match on Oct. 12. After, the Matao will return to Guam to play against Singapore at the Guam Football Association National Training Center on Oct. 17. Information on kick off times and ticket sales will be announced at a later date.

"All things considered, I'm happy with the draw," said Jason Cunliffe, captain of the Matao, Guam National Team, via WhatsApp from the team's training camp in San Diego, Calif. "We have the utmost respect for the Singapore team, but when taking into account the travel, the climate, and the atmosphere of both the home and away matches, I think it bodes well for us.

"While it's been eight years since we last played them in Singapore, we are confident that we can get the necessary results to advance to the second round with the players we have available," Cunliffe added.

Round 1 pairing results:
Afghanistan vs Mongolia
Maldives vs Bangladesh
Singapore vs Guam
Yemen vs Sri Lanka
Myanmar vs Macau
Cambodia vs Pakistan
Chinese Taipei vs Timor Leste
Indonesia vs Brunei Darussalam
Hong Kong, China vs Bhutan
Nepal vs Laos
According to the AFC Web site, the ten winners of Round 1 will proceed to Round 2, joining the remaining 26 higher-ranked teams in Asia. The 36 sides will be drawn into nine groups of four, competing against each team in a home-and-away round-robin format, between November 2023 and June 2024.
The winners from Round 1 will be determined by highest aggregate score over the two legs. According to the FIFA World Cup 2026™ Preliminary Competition regulations, in the event that both matches end without either team having scored more goals than their opponent, extra time of two periods of 15 minutes each shall be played at the end of the second leg. If neither team scores during extra time, a penalty shoot-out will be taken to determine the winner, in accordance with the procedure described in the Laws of the Game.
The winner of the Singapore-Guam pairing has been drawn into Group C of Round 2 the Joint Preliminary Qualification and will join Korea Republic, China PR, and Thailand in home-and-away matches.
Guam's lone match played against Singapore was a friendly match on March 31, 2015 at the Jalan Besar Stadium in Singapore. The match ended in a 2-2 draw, with Cunliffe scoring one of Guam's goals. Shawn Nicklaw scored Guam's other goal against Singapore in 2015.
Guam National Team player Kyle Halehale controls the ball in a training match against UPSL side Rebels SC during a Guam National Team training camp at the Chula Vista Elite Athlete Training Center from Monday. Guam will play against Singapore in Round 1 of the Joint Preliminary Qualification of the FIFA World Cup 2026™ and AFC Asian Cup Saudi Arabia 2027™. Contributed photo by Juan Tello / Rebels SC
Jason Cunliffe, captain of the Matao, Guam National Team, gets his jersey pulled as the makes his way through the midfield in a training match against UPSL side Rebels SC during a Guam National Team training camp at the Chula Vista Elite Athlete Training Center from Monday. Guam will play against Singapore in Round 1 of the Joint Preliminary Qualification of the FIFA World Cup 2026™ and AFC Asian Cup Saudi Arabia 2027™. Contributed photo by Vince Castro
Guam National Team player Leon Morimoto gets past his opponent in a training match against UPSL side Rebels SC during a Guam National Team training camp at the Chula Vista Elite Athlete Training Center from Monday. Guam will play against Singapore in Round 1 of the Joint Preliminary Qualification of the FIFA World Cup 2026™ and AFC Asian Cup Saudi Arabia 2027™. Contributed photo by Vince Castro