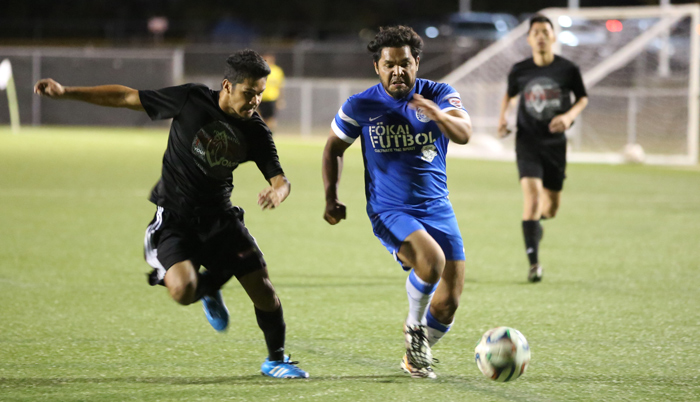 13 Nov

Guam Shipyard Wins Week 17 Budweiser League Match

[March 15, 2015 – Harmon, Guam] – Guam Shipyard earned a 14-0 win over Doosan FC in a Week 17 Division I match of the Budweiser Soccer League at the Guam Football Association National Training Center Saturday evening.

Guam Shipyard was led by Mark Chargualaf who scored five goals in the contest. Christopher Reyes scored twice and teammates Micah Paulino, Takefumi Inoue, Dominic Gadia, Anthony Babauta, Christopher Santos, and Jonathan Odell each scored once. Shipyard's other goal came on a Doosan FC own goal.

In Saturday evening's Masters Division matches, division frontrunners dropped only its second match of the season, this one a forfeit loss to the Strykers FC.

In the evening's late match, the Rovers FC edged Big Blue 2-1 with goals from Carlos Barajas and Peter Walls. Pepito Bedia, Jr. scored for Big Blue with a shot from the right side that grazed the left post and into the goal behind the Rovers' keeper.