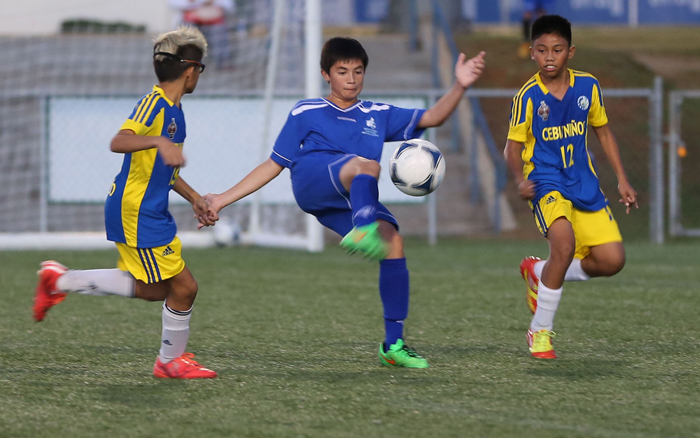 06 Mar

Guam, Philippines draw in U13 division in Koko Cup

[April 11, 2015 – Harmon, Guam] Guam U14B's Kainoa Ferguson extends to control the ball facing defensive pressure from his Philippines opponents during a U14 division Day 2 match of the 2015 Koko Cup Island Youth Soccer Tournament at the Guam Football Association National Training Center Friday.

Ferguson scored a goal for Guam in the eventual 2-2 draw with the PHilippines. Joshua Calvo scored Guam's other goal. Yuan Josemari Reña and Charles Clarence Unabia scored for the Philippines. In the other U14 division match, Guam U14A defeated Project Elite. In the U10 division, the Philippines defeated Guam U10C 8-3. Guam U10A defeated Guam U10B in the division's other match. Official matches continue Sunday beginning at 1 p.m.