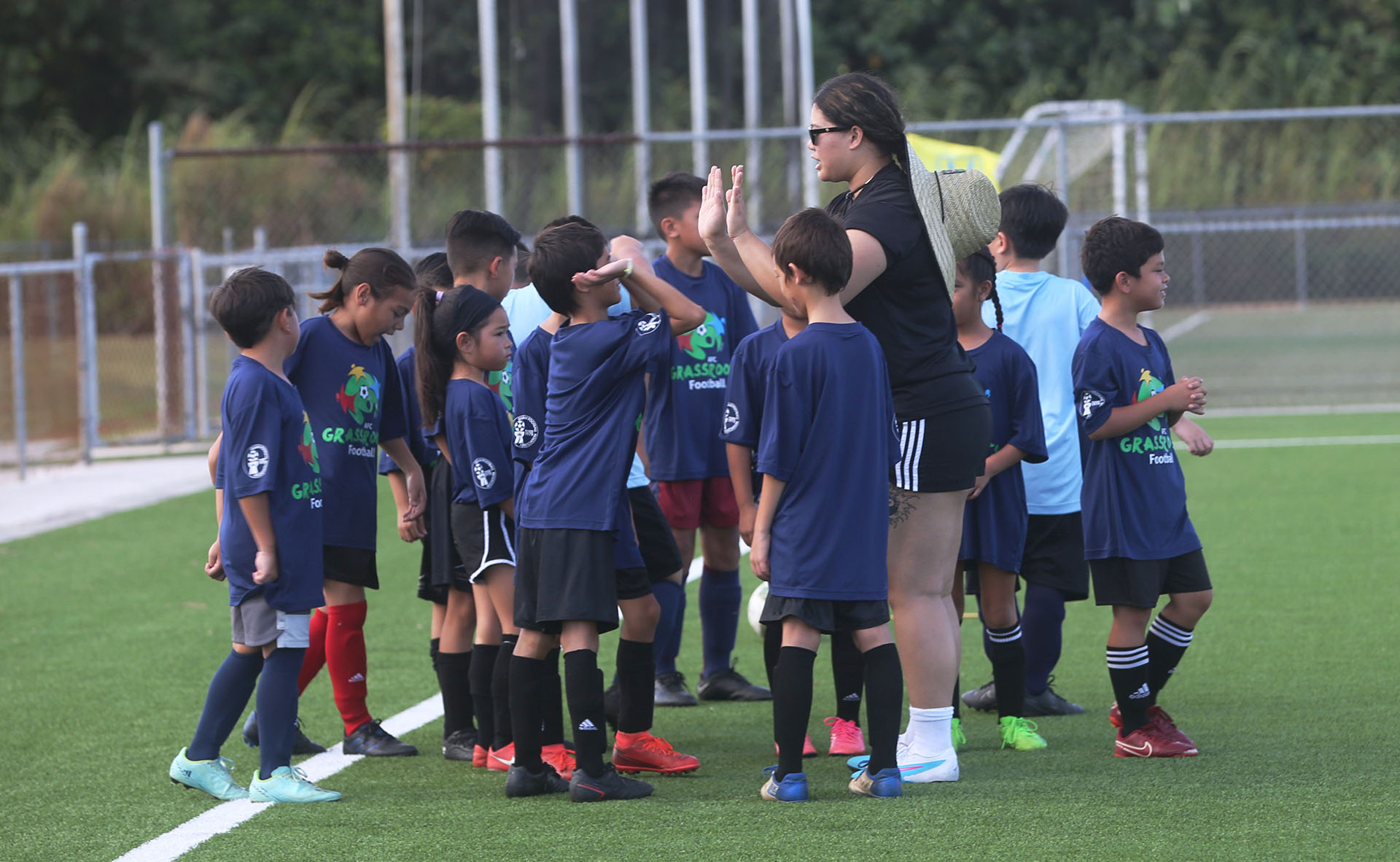 02 Jun

Guam celebrates 10th Anniversary of AFC Grassroots Football Day

[May 20, 2023 – Harmon, Guam] Over 400 youth soccer players converged at the Guam Football Association National Training Center Saturday to celebrate the 10th anniversary of AFC Grassroots Football Day with a Jamboree organized by the GFA Football Events Department.

A total of 227 athletes in the U8 and U10 age divisions took part in skills stations run by volunteers from the Guam Women's National Program and small-sided matches to conclude the six-hour event. Another 178 athletes in the U12 and U15 age divisions took part in a mini festival with small-sided matches. A total of 12 club teams took part in the mini festival: four in the U12 division, four in the U15 Girls division, and four in the U15 Boys division.

Check out the event's Activity Report by clicking the image below.