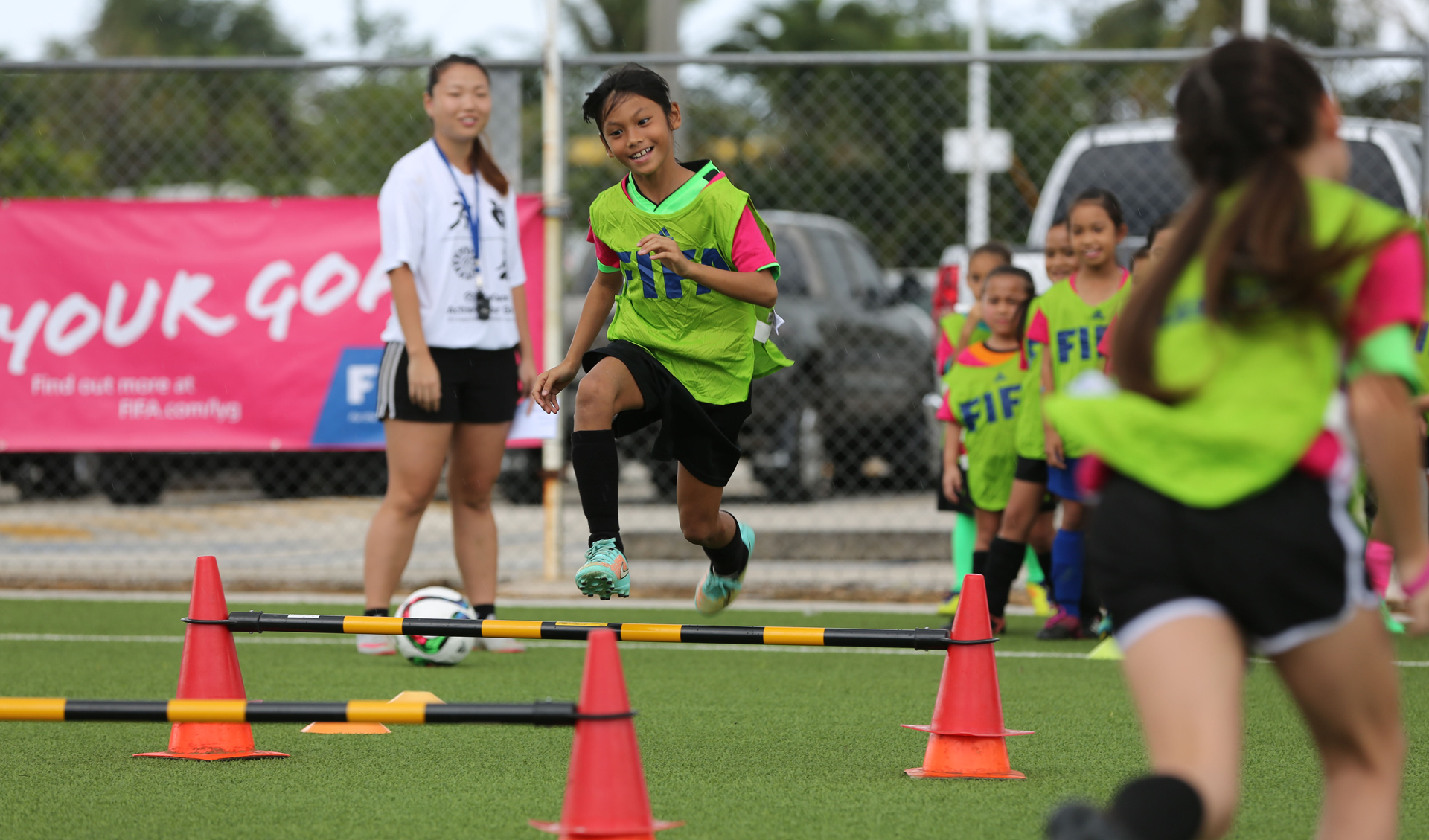 10 Dec

Girls Invited to FIFA Live Your Goals Festival at GFA

[July 21, 2016 – Harmon, Guam] – All girls ages seven to 15 years old are invited to attend Guam's FIFA Live Your Goals Festival at the Guam Football Association National Training Center Saturday beginning at 4 p.m.

The all-girls soccer event will feature an hour of skills and activity stations organized by national coach Sam San Gil and an additional hour of small-sided matches. Visiting FIFA instructor Belinda Wilson from Australia, along with coaches participating in the FIFA Women's Coaching Course, will be assisting San Gil.

"This event is a great opportunity for girls not only to learn new skills and to play soccer, but to meet new friends this summer," said Grace Martinez, GFA Women's Administrator.

"This special event will also kick off the 'Just Kick It' All-Girls League presented by The Score, scheduled to be played on Saturday evenings beginning July 30 through to August 27. We hope that through these summer soccer opportunities particularly for girls, more girls and their parents will see the benefits of playing a team sport, namely soccer, at a young age."

There is no cost to participate in Saturday's FIFA Live Your Goals festival. Check-in time is 4 p.m., with the event officially beginning at 5 p.m. All participants will receive a complimentary Adidas T-shirt while supplies last, as well as a medal. Girls must have cleats, shin guards, and hydration beverages.

The FIFA Live Your Goals campaign, which officially was launched at the 2011 FIFA Women's World Cup in Germany, "targets and inspires women and girls to play football and stay in the game" according to the FIFA.com Web site. The site states that the campaign has evolved into one of FIFA's most recognized women's football initiatives, with over 30 million women and girls participating in football worldwide.

All-Girls League matches begin July 30 and runs for four weeks. To play in the league, players must have a valid GFA youth player card or may register for a special All-Girls League player card. The registration fee for an All-Girls League player card is $20.

For more information about the Live Your Goals festival and the All-Girls League, call the GFA Main Office at 637-4321.