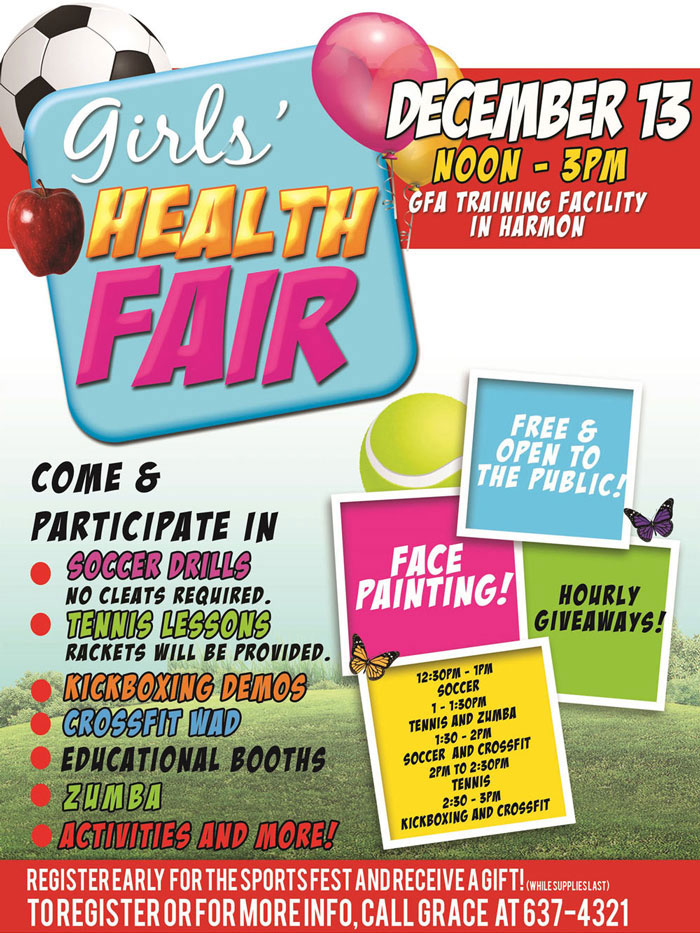 10 Dec

Girls Health Fair Scheduled for Saturday, Dec. 13

Guam Football Association will present its first-ever Girls Health Fair Saturday, Dec. 13 beginning at noon. The event is open to the public and there is no admission fee.

Participants will be able to communicate with field experts to help in overall fitness and participate directly in activities related soccer, tennis, CrossFit, kick boxing, and much more.

Girls who register between 12 noon and 12:30 p.m. will receive a prize while supplies last.