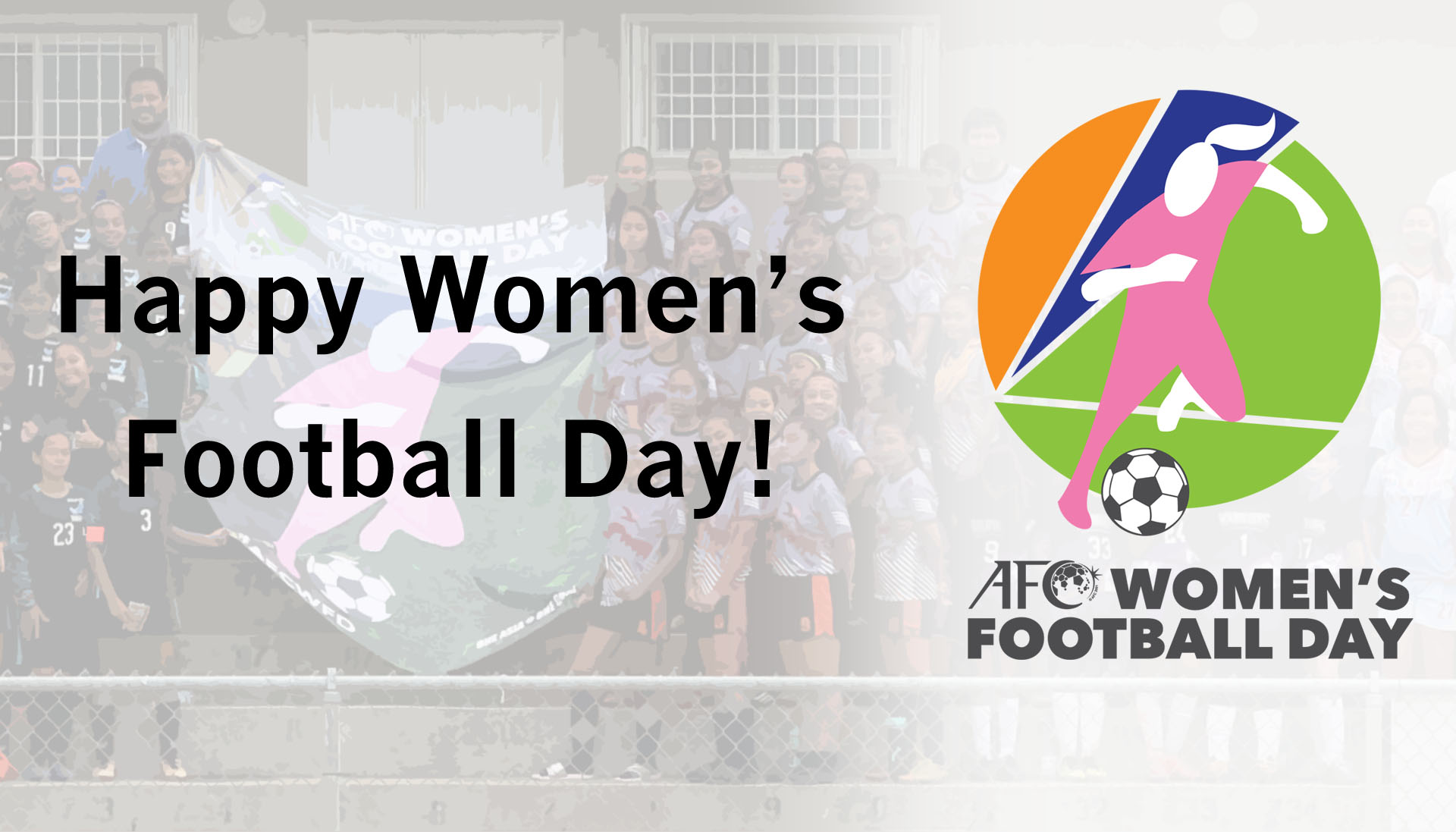 08 Mar

GFA wishes all a Happy Women's Football Day

Posted at 01:01h

in

All Girls

,

All Girls News

,

GFA Programs

,

High School Girls

,

Masakada Tournaments

,

Middle School Girls

,

National Teams

,

News

,

News

,

News

,

U14 Girls EST Tournaments

,

U15 Women's Tournaments

,

U17 Women's Tournaments

,

U20 Women's Tournaments

,

Women's

,

Women's Football

,

Women's Futsal

,

Women's GFA Cup

,

Women's GFA Cup News

,

Women's Recreational

,

Women's Regular

,

Women's: Masakada

,

Women's Futsal News

,

Women's Recreational News

,

Women's Regular News

[March 8, 2021 – Harmon, Guam] Happy AFC Women's Football Day 2021 and International Women's Day from Guam Football Association !

Over the years, Guam Football Association has worked to develop and expand opportunities for women in football, whether as a player, coach, referee, administrator, staff, Executive, fan, and volunteer, among other roles.

Three former Guam residents who contributed to the women's game in Guam send out best wishes – Simie Willter Iriarte, Kelly Hogan Morphy, and Kristin Thompson.

Simone "Simie" Willter Iriarte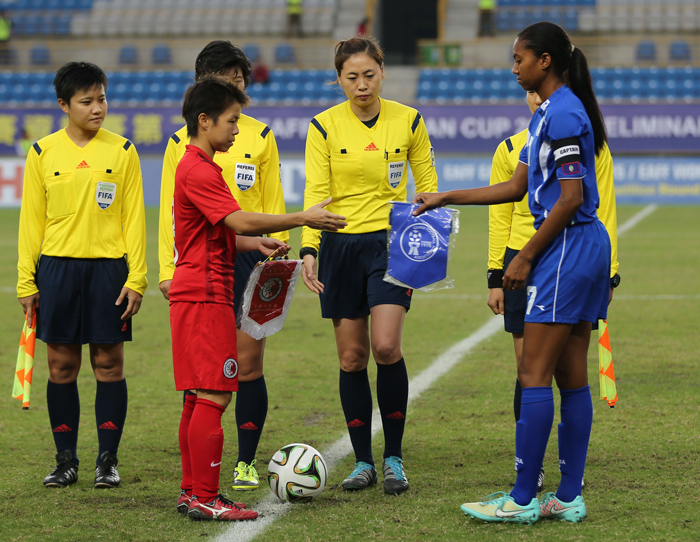 Simie was first called up to train with the Guam Women's National Team in 2005, the year she turned 14 years old. She was later co-captain of the Masakåda in 2012 and in 2014, she captained Guam's side that qualified for the first time for the semifinal round of the EAFF East Asian Championship women's competition (now called the EAFF E-1 Football Championship) after the tournament officially was structured into three phases – two rounds of qualifiers and the final round – in 2012.
Domestically, she was selected to the IIAAG Girls High School Soccer League All-Island First team in 2007, 2008, and 2009 with Notre Dame High School, and in 2017, she coached the Royals to the interscholastic league title. In the Bud Light Women's Soccer League, Simie has won league championships with the Lady Crushers and also had played for University of Guam.
Simie is currently in Virginia attending Physical Therapy school at Hampton University. She is set to graduate in May this year.
Kelly Hogan Morphy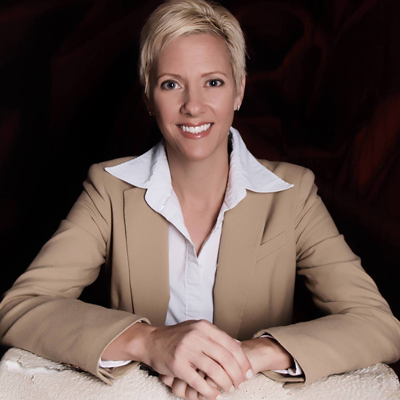 Kelly was one of the pioneers of women's football in Guam, helping to start the very first women's soccer league in 1991 before heading to the U.S. for college. While away from Guam, she played intercollegiate women's soccer for the University of San Francisco and the University of Hawaii.
Kelly was first called up to train with the Guam Women's National Team in 1994 and played in Guam's first international matches in 1995. In 1999, Kelly scored one of Guam's two goals in the team's 2-0 victory over Hong Kong in that year's AFC Women's Asian Championships Qualifier – Guam's first-ever victory in an official continental tournament after obtaining FIFA membership in 1996.
While back in Guam after college, she also served on AFC's Women's Football Committee from 1996-2000, as well as on GFA's Committee. Kelly left Guam in 2000 and now resides in Florida.
Kristin Thompson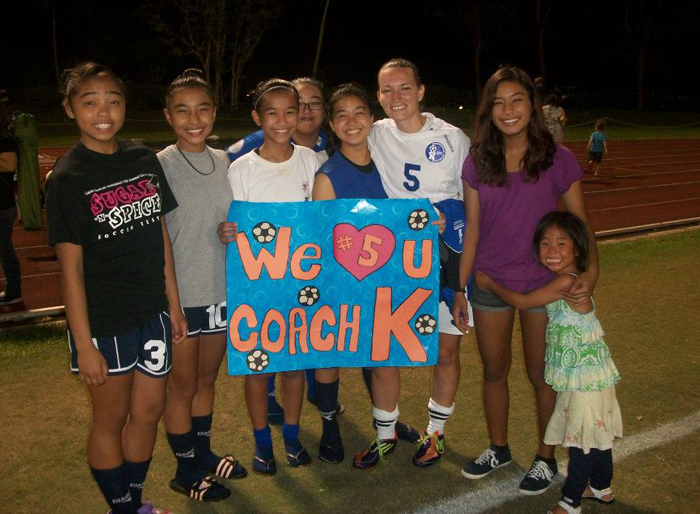 Kristin was one of the youngest players on Guam's silver-medal winning Women's National Team at the 2003 South Pacific Games in Suva, Fiji, earning her spot on the team after finishing high school. While in Fiji, Kristin started in three of the team's six matches: Tonga, Kiribati, and Fiji. She scored the eventual game-winner in the 35th minute in Guam's 1-0 victory against the home country. Guam finished 3-2-1 in round robin play for the silver medal and was the best team defensively, allowing the fewest goals in the tournament – only two in six matches.
While part of the Guam Football Association staff, Kristin helped continue the development of women's football. She started as a national coach in 2008 and later was nominated to the AFC Project Future Coaches Program, a two-year program for the development of elite coaches. She completed the course and eventually obtained an AFC "B" Coaching Certificate, while touring the Real Madrid facility and program as part of the process.
Kristin later accepted the appointment as the first girls' division director of the United Airlines GFA National Academy in 2012. Also in 2012, she was appointed Head Coach of the Guam U16 Women's National team. That year's U16 Women's National Team became the first-ever national team from Guam to qualify for the final round of an AFC tournament on its own merit, advancing out of qualifiers held at GFA in November.
Kristin left Guam in 2013 and currently resides in Vermont.