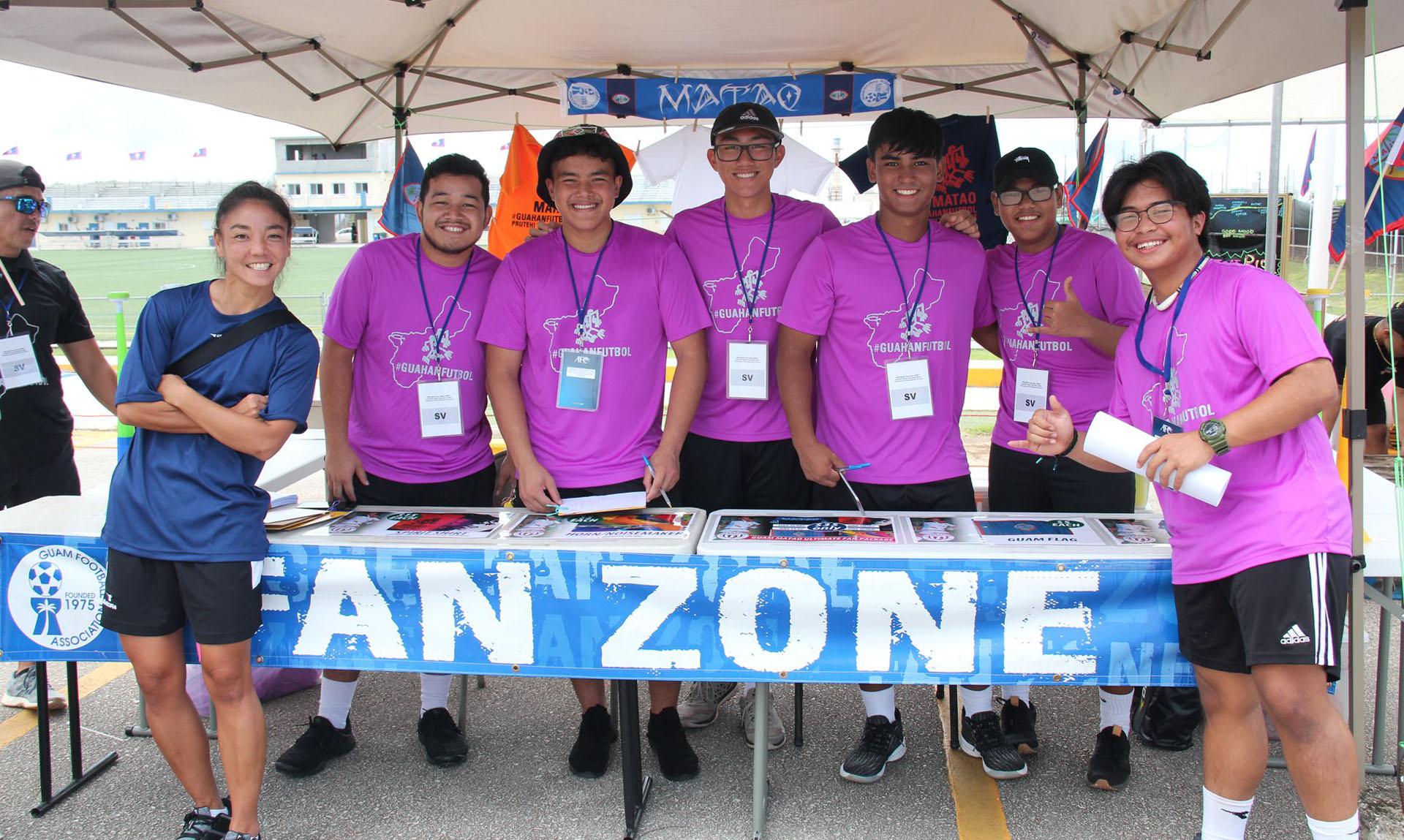 15 Feb

GFA seeking volunteers for upcoming international tournaments in Guam

[February 15, 2023 – Harmon, Guam] Guam Football Association is seeking volunteers for international tournaments to be held in Guam in 2023, including the upcoming AFC U17 Women's Asian Cup Indonesia 2024™ Qualifiers Round 1 in April.

"With almost all international football tournaments back in full swing, we are very excited to be selected by Asian Football Confederation to play host to the AFC U17 Women's Asian Cup Qualifiers, the first official international football tournament to be played in Guam since 2019," said Joe Cepeda, GFA General Secretary. "We will be welcoming teams from the Philippines and Lebanon to compete with Guam's U17 Women's National Team in the first round of qualifiers. Volunteers play a huge role in successfully delivering such a prestigious event, and we invite all interested to apply."

The community is invited to apply to become a volunteer by filling out an online questionnaire at https://tinyurl.com/GFAVolunteers or by clicking on the "Volunteers Needed" Web banner on the home page of GFA's official Web site https://guamfa.com

The AFC tournament matches will begin Apr. 22 with Guam taking on the Philippines at 7 p.m. at GFA. Guam will play its match against Lebanon Apr. 24 also at GFA beginning at 7 p.m. The final scheduled match will kick off at 7 p.m. Apr. 26 with Lebanon playing against the Philippines. The group winner will move on to the second round of qualification in September this year.

Teams are required to arrive in Guam no later than Apr. 20, with all pre-tournament activities to begin Apr. 21.

The AFC U17 Women's Asian Cup Indonesia™ Qualifiers Round 1 is the first centralized AFC tournament to be played in Guam in 10 years following the successful hosting of the AFC U16 Women's Championship Qualifier in 2012.

In 2012, Guam's U16 Women's National Team qualified for the final round of the AFC tournament finishing second in the group behind Chinese Taipei. The AFC U16 Women's Championship later was rebranded as the AFC U17 Women's Asian Cup in 2020. The Guam U16 Women's National Team remains the only national team from Guam to qualify for the final round of an AFC tournament on its own merit to date.

In addition to April's tournament, Guam will be hosting one preliminary round playoff match of the FIFA World Cup 2026™ and AFC Asian Cup 2027™ Saudi Arabia Joint Preliminary Qualification in October this year.

The first round of the Joint Preliminary Qualification will feature 22 of Asia's lower-ranked countries competing in a home-and-away format on Oct. 12 and 17, as published on the AFC Web site. The Matao, Guam Men's National Team, will be selected to play against one other country following the tournament's official draw to compete for a spot in the Joint Preliminary Qualification Round 2. The date of the official draw will be announced at a later date.

Volunteers may be needed in several areas including ticketing and merchandise sales, video camera operators, security and ushers, transportation, event set up and breakdown, food and beverage, and hospitality, among others, during international football tournaments in Guam.