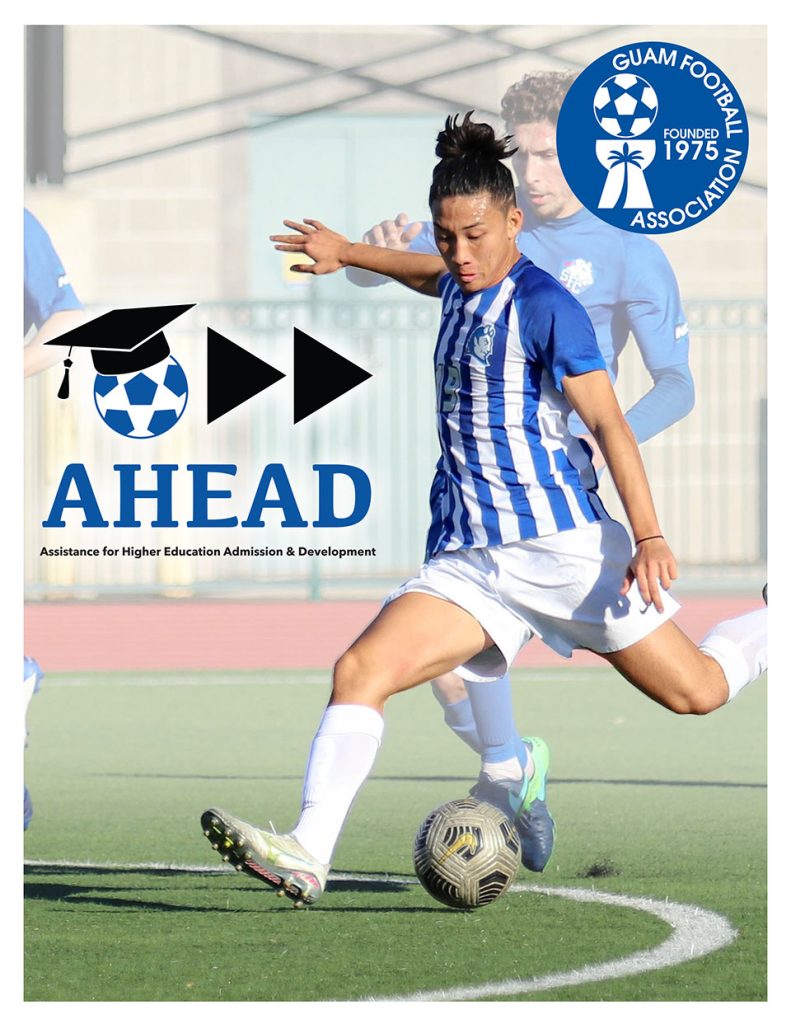 Guam Football Association's Technical Department created the organization's AHEAD program, a development program for Guam's student-athletes looking to ascend the elite player pathway through intercollegiate men's and women's soccer.
OBJECTIVE
Guam Football Association, with the support from experts, will provide a more in-depth understanding of the college pathway for our youth national program families. GFA looks to establish a sustainable program pathway from the early stages of our national teams to continue playing football at the collegiate level, as well as to enhance the players' development through the value of their academics and life skills with understanding financial management. We hope to raise the standard of our national football teams from their college experiences.
The program will consist of seven interrelated pillars:
• Academic
• Athletic
• High Performance
• Player Support
• Financial Assistance
• Playing Opportunities
• Family Support Group
Click on the image to open the program's brochure and to learn more about the program available to all of Guam's youth national program players. The program includes webinars and other events for players and their parents to assist with admissions into U.S. colleges.