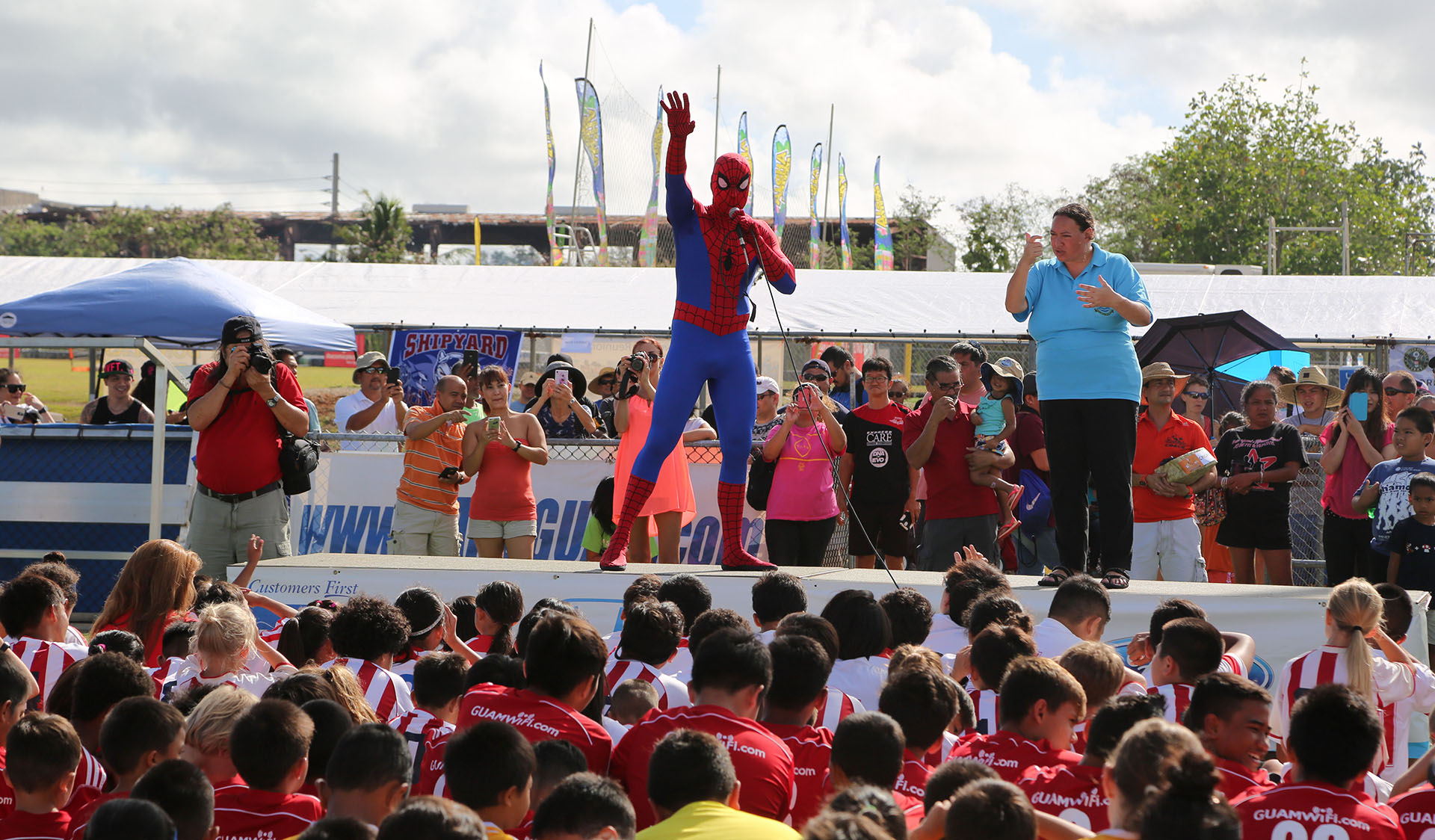 23 Feb

GFA Football 4 Schools program returns with special guest Spider-Man

Posted at 03:42h

in

Events at GFA

,

Football in Schools

,

Grassroots Football

,

Interscholastics

,

News

,

News

,

News

,

News

,

Youth Spring

,

Youth Spring News

,

Youth Tournaments

,

Youth Tournaments News

[February 23, 2023 – Harmon, Guam] The return of Guam Football Association's "Football 4 Schools" program will feature a familiar face to deliver an anti-bullying message to Guam's elementary schools: Marvel Comics' Spider-Man.

"Witnessing the popularity of the Football 4 Schools program put on last year, we wanted to further expand the program to feature more schools and also to further emphasize the importance of social and mental health in addition to the program's athletic component," said Joe Cepeda, GFA General Secretary. "This school year, in partnership with Guam Behavioral Wellness and Health Center, Stay Safe GU, Guam Department of Education, Guam Police Department, and Guam Airport Police, we will be visiting 24 participating elementary schools in the Football 4 Schools program with Spider-Man to present a strong 'Say No to Bullying' message."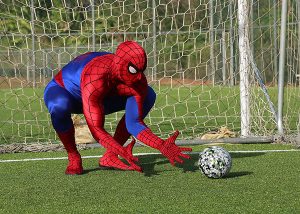 Spider-Man will be arriving in Guam Mar. 2 and will begin school visits Mar. 3. In addition to school visits, Spider-Man will be making public appearances at the Triple J Auto Group Robbie Webber Youth Soccer League on Mar. 4 and as part of the Dededo Community "Say No to Bullying" presentation organized by the Dededo Mayor's Office on Mar. 6 at the GFA National Training Center.
Although Spider-Man's visit will conclude Mar. 10, GFA's Football 4 Schools Program will continue through the month with school training sessions by GFA Coaches and regional competitions at GFA. The program includes six regional competitions, with the first set for Mar. 8 and the final scheduled for Mar. 23. A set of four schools will be visiting GFA on each regional competition day and will play in matches against each other to apply skills from training sessions and to prepare for the program's Jamboree on Apr. 29.
Participating schools also received football equipment donations from GFA to assist with their respective sports programs.
The 2023 Football 4 Schools Program will culminate Apr. 29 with a Football 4 Schools Jamboree, featuring all 24 participating elementary schools taking part in a festival-style tournament.
The 24 participating elementary schools are:
Adacao Elementary School
Agana Heights Elementary School
Bishop Baumgartner Memorial Catholic School
B.P. Carbullido Elementary School
Capt. H.B. Price Elementary School
C.L. Taitano Elementary School
D.L. Perez Elementary School
Finegayan Elementary School
Guahan Academy Charter School
Harry S. Truman Elementary School
Harvest Christian Academy
iLearn Academy Charter School
Inarajan Elementary School
Marcial A. Sablan Elementary School
Maria A. Ulloa Elementary School
Merizo Martyrs Memorial School
M.U. Lujan Elementary School
Ordot-Chalan Pago Elementary School
P.C. Lujan Elementary School
St. Francis Catholic School
St. John's School
Talofofo Elementary School
Upi Elementary School
Wettengel Elementary School
Each participating school will feature one boys team and one girls team for a total of 48 teams in the Apr. 29 festival. In last year's Football 4 Schools event, 16 schools took part for a total of 32 teams in the Jamboree.