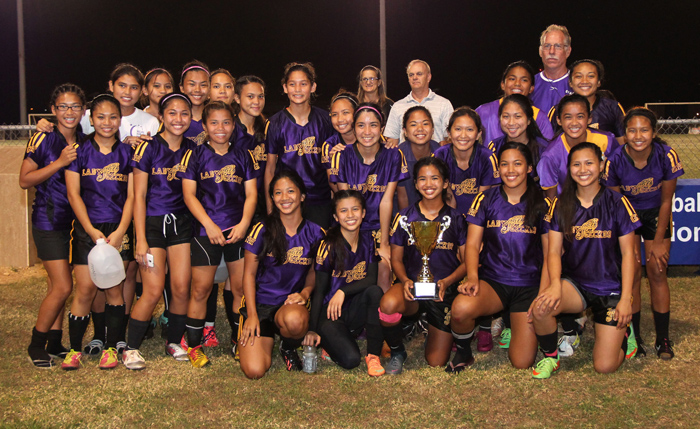 05 Mar

Geckos win girls pre-season tourney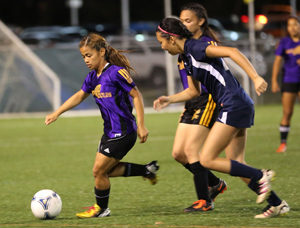 The George Washington High School Geckos' girls soccer team showed its strength early on by claiming the Gold Cup championship title of the 3rd Annual Guam Football Association Challenge Cup, the one-day, pre-season tournament to the IIAAG Girls High School Soccer League, at the GFA National Training Center.
"It's only the beginning, but we're already showing some good passing during our matches in the pre-season tournament," said Krystiana Martinez, Geckos captain. "Based on our performance this early, I think we can go far this season."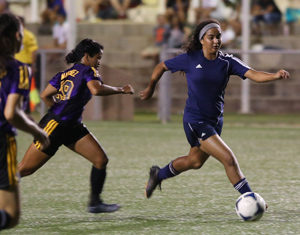 The Geckos earned the right to hoist the championship trophy after Ana Aguon scored the lone goal in the match five minutes before the final whistle against the Academy of Our Lady of Guam Cougars. After receiving a cross from a teammate, Aguon managed to get past a defender and tap in the ball past Academy's keeper for the score. For Aguon's efforts, the GW sophomore also was awarded the Most Valuable Player trophy.
"This is the first time I've gotten an award like this and it feels good," Aguon said after the awards ceremony. "Receiving this award in the pre-season tournament gives me more confidence going into the regular season. It'll remind me to keep pushing myself harder with every game."
The Geckos first defeated the St. John's School Knights and edged the Harvest Christian Academy Eagles 4-3 in a penalty kick shootout to earn their place in the final against Academy. In the bottom half of the Gold Cup bracket, the Cougars bested the John F. Kennedy High School Islanders and next, the Okkodo High School Bulldogs for a spot in the championship game.
In addition to the hardware, the Geckos also received new soccer balls from GFA as part of their award package. The Simon Sanchez High School Sharks also received new soccer balls from GFA in addition to their Silver Cup trophy after edging the Islanders 2-1 in the final of the silver bracket.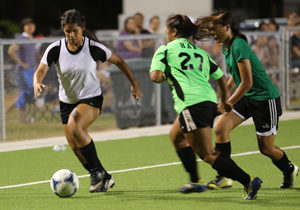 JFK's Megan Diego gave her team the 1-0 advantage early, but moments later, the Sharks' Maria Abbey Iriarte equalized the match on a perfectly arched free kick that sailed over the Islanders' keeper. The Sharks' Ha'ane Taitano scored the eventual game winner in the closing minutes of the match.
The Guam High School Panthers rounded out the eight teams participating in the pre-season tournament. The Southern High School Dolphins, Notre Dame High School Royals, and St. Thomas Aquinas Catholic High School Lions did not enter the tournament.
The IIAAG Girls High School Soccer League begins Saturday.