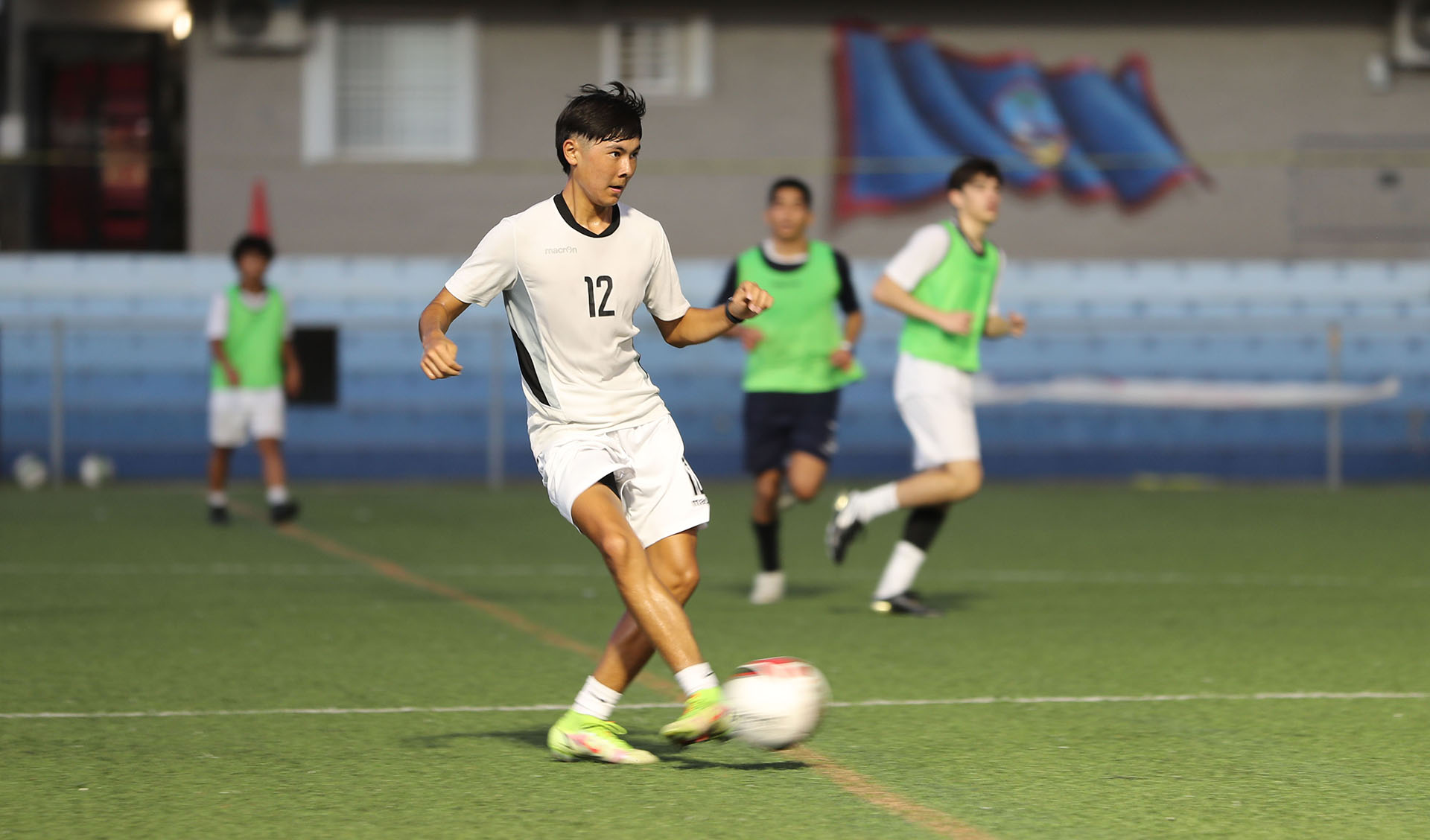 16 Jun

Gadia calls up 21 for Guam U20 National Team Training Camp

[June 16, 2022 – Harmon, Guam] With only about three months left ahead of the AFC U20 Asian Cup Uzbekistan 2023™ Qualifiers, Guam's U20 National Team is moving into tournament mode beginning with a weeklong training camp in the Philippines beginning this weekend.

"The main objectives for this training camp are to recreate and immerse our players into a national team camp abroad," said Dominic Gadia, Head Coach of the Guam U20 National Team. "We have two training matches against the Philippines U19 National Team. The team schedule, training topics, meetings and operating procedures in this camp are tailored to mimic preparation for competitions abroad.

"We have a great pool of players based in Guam, but are fortunate to have new players recently recruited from the United States. This camp will allow everyone an opportunity to stake their claims for inclusion into the team that competes later this year in the AFC U20 Asian Cup qualifiers," Gadia added.

A total of 21 players were called up to the team for the training camp, scheduled for June 18 to 25. Of the 21 players, three are Guam-based goalkeepers: Alexander Stenson, Jariah San Gil, and Mason Bonner. The 18 field players are Shane Becker, Levi Buckwalter, Andrew Choi, Kevin Gatdula, James Gomez, Ka'eo Gonsalves, Morgan McKenna, Noah Mueller, Bryan Nakamine, Nainoa Norton, Elijah Ochoa, Kai Pahl, Eduardo Pedemonte, Jr., Zaven Piolo, Riley Rama, E.J. Sablan, Anthony Taiga Simon, and Shuntaro Suzuki.

The four U.S.-based, Guam-eligible players are Gomez, Gonsalves, Ochoa, and Pedemonte. Other players who had flown in from the United States are McKenna, a 2020 graduate of Father Duenas Memorial School, and Mueller, a 2021 graduate of John F. Kennedy High School. McKenna and Mueller currently play for Muskingum University's men's soccer team in Ohio.

Gomez and Pedemonte have played for the Matao, Men's National Team, in recent AFC Asian Cup qualification rounds in 2021. McKenna and Norton have also been previously called up to the Matao.

Traveling staff for the Philippines training camp are Gadia, Goalkeeper Coach Julius Campos, and Team Manager Bill Bordallo.

The AFC U20 Asian Cup Uzbekistan 2023™ Qualifiers will be played between Sept. 10 and 18. Guam was drawn into Group C and will play against Japan, Yemen, Palestine and host country Laos. Guam's four matches will be played at the New Laos National Stadium | KM16 in Vientiane, Laos.