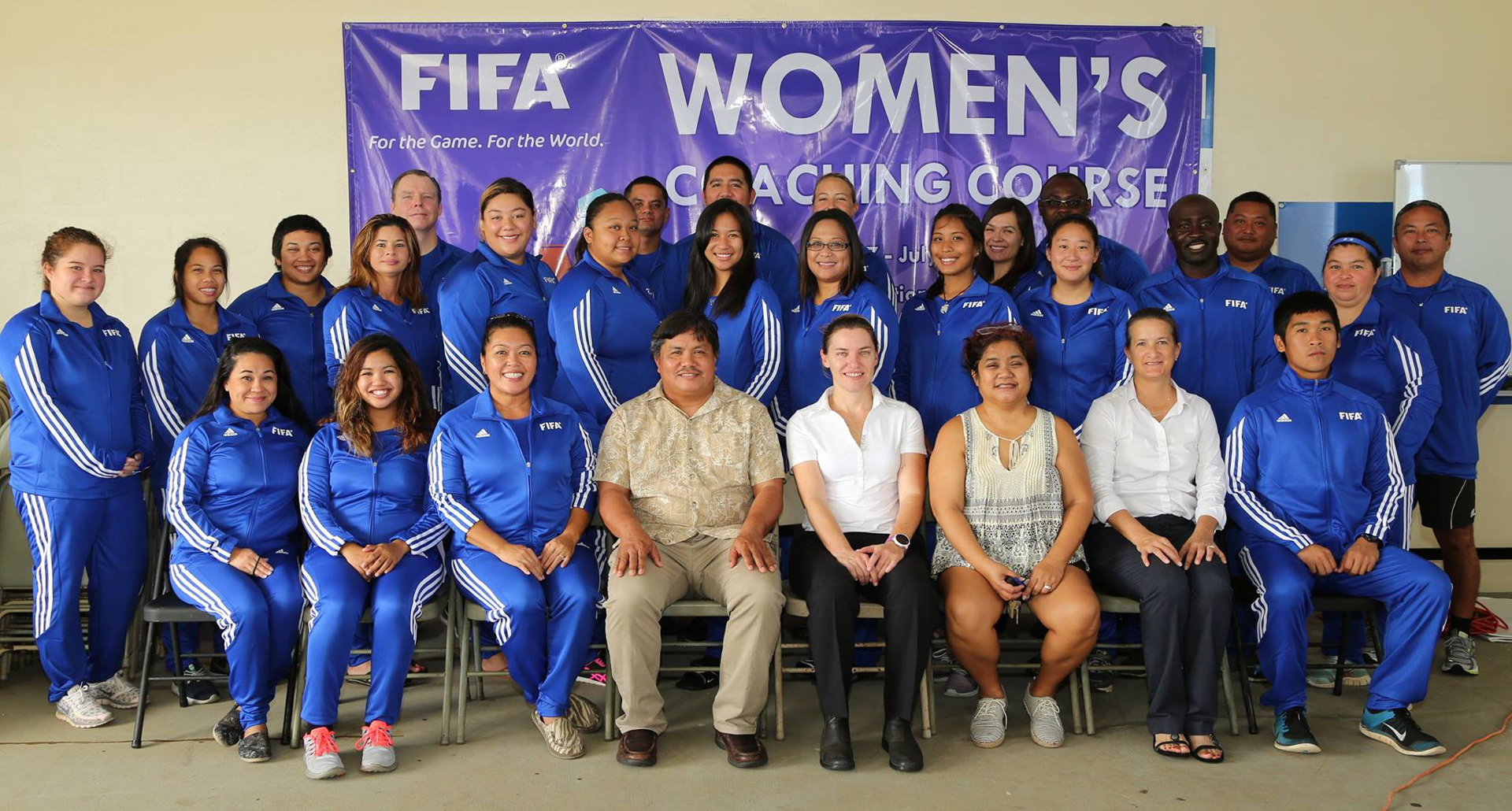 21 Mar

FIFA Women's Coaching Course concludes Saturday

[July 23, 2016 – Harmon, Guam] A total of 25 coaches completed the requirements for the FIFA Women's Coaching Course held at the Guam Football Association National Training Center July 17 to 23 with visiting FIFA instructor Belinda Wilson of Australia.

Course participants engaged in classroom sessions, group activities, practical sessions on the field, and festival planning during the week long course. The course concluded Saturday with the FIFA Live Your Goals all-girls soccer festival which included an hour of activity stations for girls ages 7 to 15 with course participants and an additional hour of scrimmages for the girls. After, course participants were recognized with certificates from FIFA during a closing ceremony.

FIFA instructor Belinda Wilson also received an appreciation plaque from GFA, presented by GFA General Secretary Tino San Gil and GFA Executive Committee member Tina Esteves, who also was a course participant.

Wilson also received an autographed poster of the Masakåda, the Guam women's national team, that recently qualified for the semifinal round of the EAFF E-1 Football Championship in November in Chinese Taipei.

Course participants also enjoyed a video summary of the course during the closing ceremony.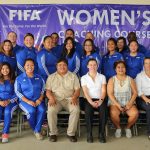 FIFA Women's Coaching Course participants pose for a group photo on opening day of the week long course facilitated by visiting FIFA Instructor Belinda Wilson. In the photo are seated, Gianna Tenorio, Krystiana Martinez, Tina Esteves, GFA General Secretary Tino San Gil, FIFA Instructor Belinda Wilson, GFA Women's Administrator Grace Martinez, GFA Executive Director Cheri Stewart, and Ross Awa. In the back row, from left to right are Shania Spindel, April Talledo, Erlissa Delfin, Romana Taitingfong, Gary Larkin, Shelby Perez, Janice Piolo, Fred Esteves, Eileen Calleja, Joey San Nicolas (behind Eileen), Pauline Gumataotao, Maggie Phillips (behind Pauline), Christina Rios, Michelle Fatovic, Alexandra Chan, Chima, Mbakwem (behind Alexandra), Yaw Antwi-Agyei "Nana", Walter Benavente, Annette Spindel, and Peter Toves.