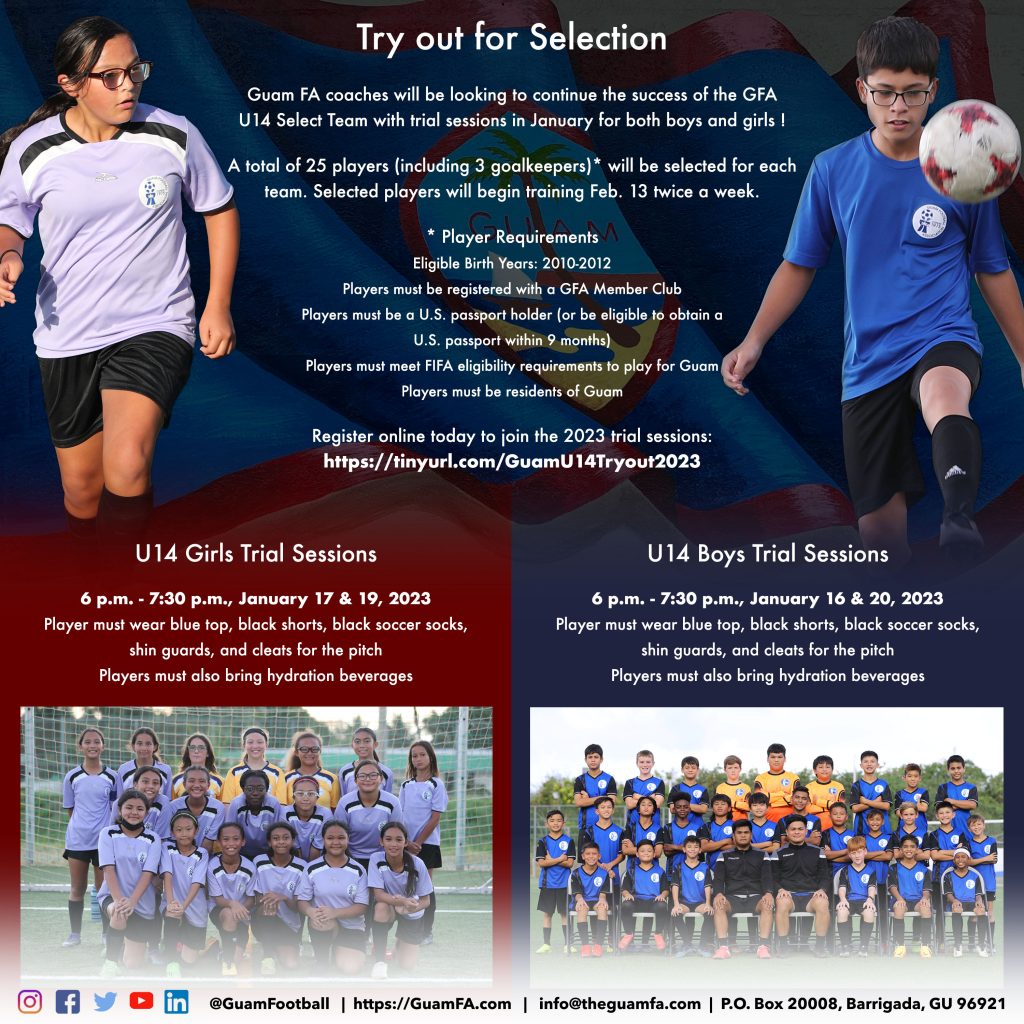 Try out for Selection
Guam FA coaches will be looking to continue the success of the GFA U14
Select Team with trial sessions in January for both boys and girls !
U14 Girls Trial Sessions
January 17 & 19, 2023 from 6 p.m.
U14 Boys Trial Session
January 16 & 20, 2023 from 6 p.m.
Register online today to join the 2023 trial sessions:
https://tinyurl.com/GuamU14Tryout2023
A total of 25 players (including 3 goalkeepers)* will be selected for
each team. Selected players will begin training Feb. 13 twice a week.
Check out the flyer for more details.
* Player Requirements
• Eligible Birth Years: 2010-2012
• Players must be registered with a GFA Member Club
• Players must be a U.S. passport holder (or be eligible to obtain a
U.S. passport within 9 months)
• Players must meet FIFA eligibility requirements to play for Guam
• Players must be residents of Guam
#GuamFootball #GuamSoccer #GuahanFutbol #EliteYouthSoccer