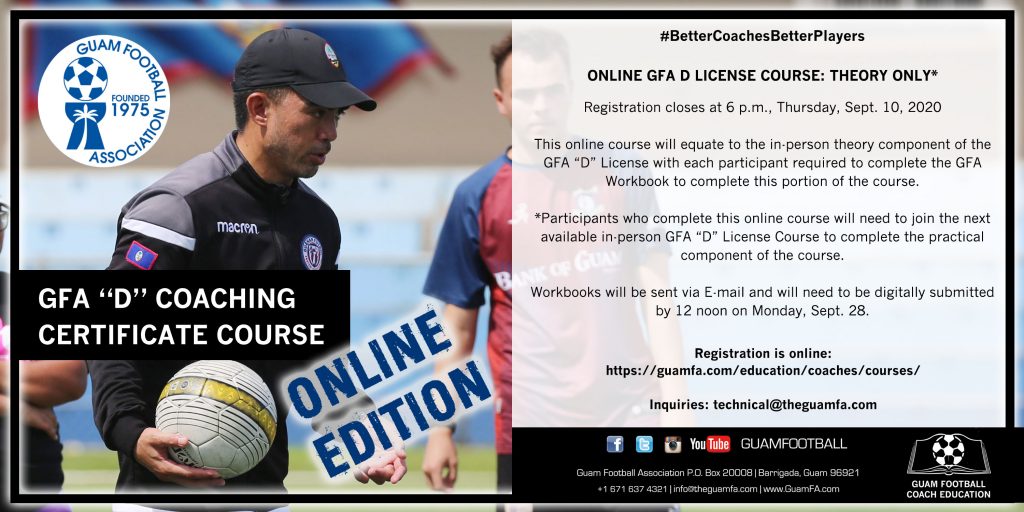 The Guam Football Association Technical Department will be coordinating a GFA "D" Coaching Course for interscholastic coaches to help jump start training for upcoming leagues. Register today to learn about current coaching trends and take part in sample sessions to enhance player development. Register today!
Register online: https://forms.gle/UmxrSz8haoFbrjLq8
Click on the flyer to enlarge the image with more details.
More Coach Education opportunities are listed at https://guamfa.com/education/coaches/courses/
Inquiries? Send an E-mail to technical@theguamfa.com