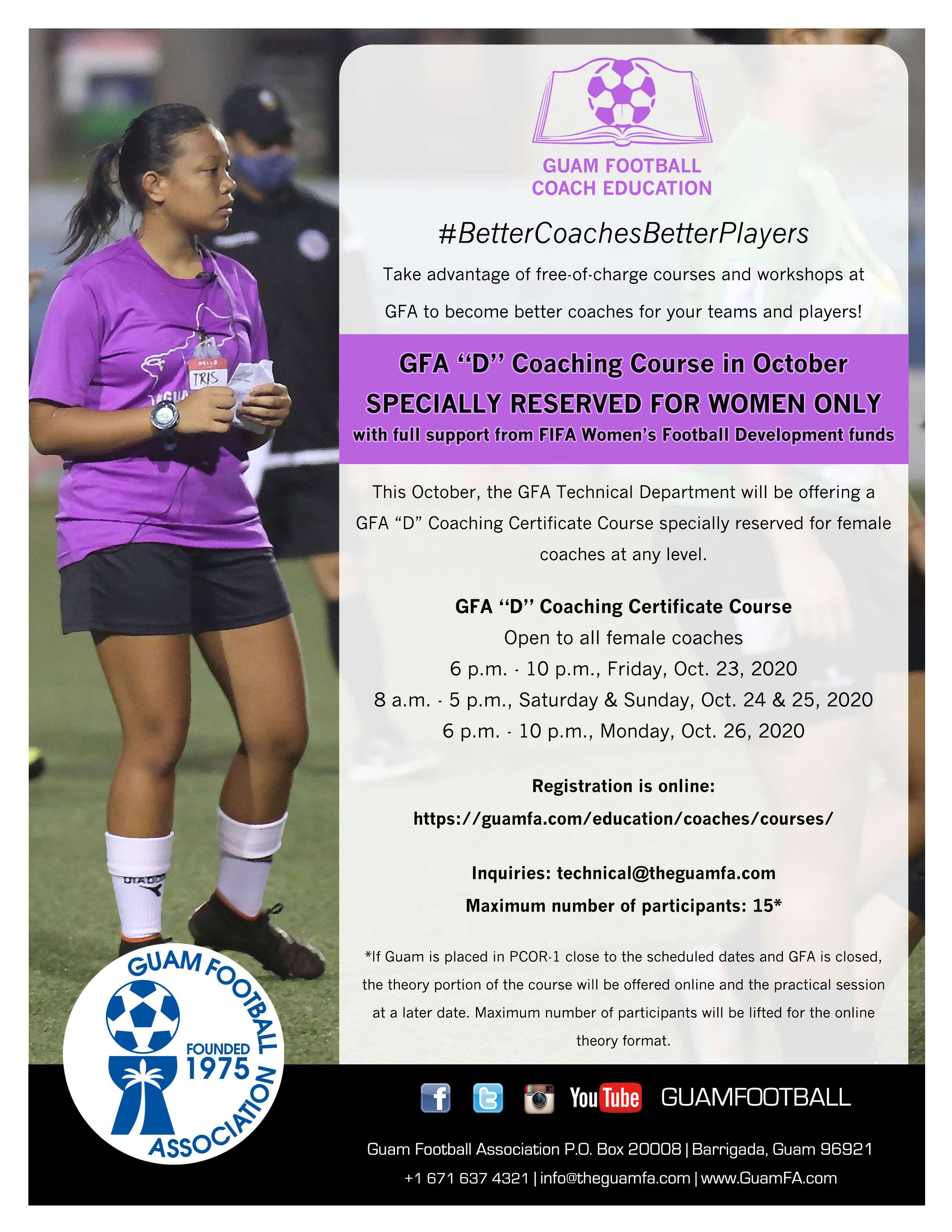 #BetterCoachesBetterPlayers
The Guam Football Association Technical Department is pleased to announce its GFA "D" Coaching Course for Women, made possible by FIFA Women's Football Development funds ! Register today to learn about current coaching trends and take part in sample sessions to enhance player development.
GFA "D" Coaching Course
Four-day course open to all female coaches at any level
6 p.m. – 10 p.m., Friday, October 23, 2020
8 a.m. – 5 p.m., Saturday & Sunday, October 24 & 25, 2020
6 p.m. – 10 p.m., Monday, October 26, 2020
Maximum number of participants: 15
Register online: https://forms.gle/UmxrSz8haoFbrjLq8
Click on the flyer to enlarge the image with more details.
More Coach Education opportunities are listed at https://guamfa.com/education/coaches/courses/
When attending courses please bring running shoes, cleats, hydration beverages, notebook and pen, towel and extra clothes in case of rain, and USB drive to obtain course information
Inquiries? Send an E-mail to technical@theguamfa.com