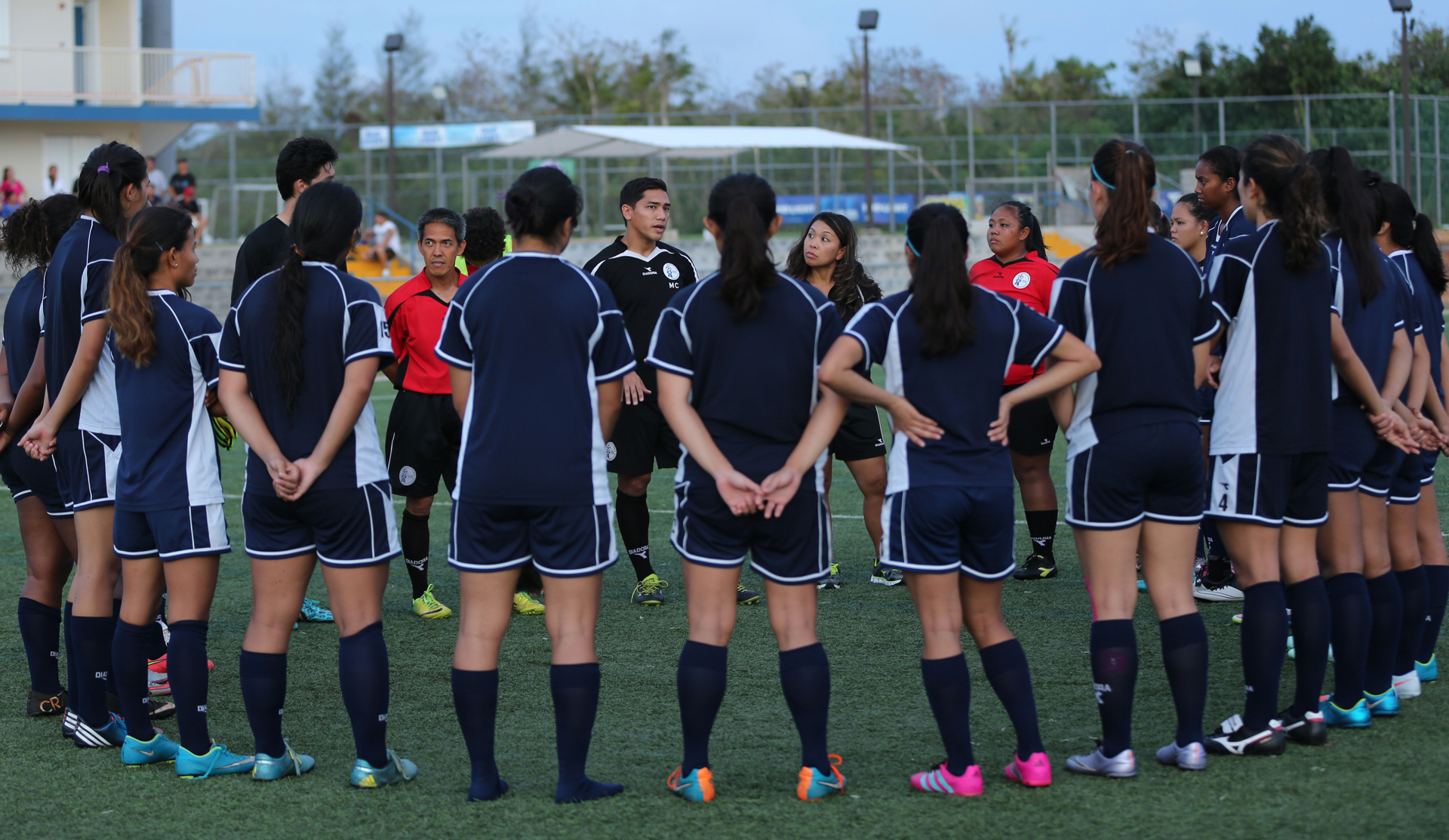 18 Mar

Community Invited to Meet the Masakada Team at GFA

[June 24, 2016 – Harmon, Guam] – The local community will have the opportunity to meet the players, coaches, and staff of the Masakåda, Guam women's national team on Sunday in a community event presented by Grey Goose at the Guam Football Association National Training Center.

The team will be having a training session beginning at 5 p.m. that will be open for fans to watch. After the session, all players, coaches and staff will be available for photos, autographs, and interviews. The team is currently in a training camp ahead of the EAFF E-1 Football Championship Round 1 Guam tournament.

"The community support for the Matao, the Guam men's team, from last year's FIFA World Cup qualifiers was tremendous, and we are hoping to get that same atmosphere for the Masakåda, our women's team," said Mark Chargualaf, Masakåda head coach.

"Over the past few years, there have been several new local leagues created for women, with so many new players. It'll be especially great to get those players out to meet our national team players and watch them play in an international tournament here at home.

"The team is a good mix of players with international playing experience, and young players looking to get their first call-up to represent Guam. I highly encourage all to come by GFA on Sunday to meet the team," Chargualaf added.

Those in attendance at Sunday's Meet the Masakåda Day presented by Grey Goose will be given posters while supplies last.

Chargualaf is expected to release the final roster of 18 players plus two alternates by Tuesday. The team will open the tournament with a match against Macau-China at 5 p.m. June 29 and will play again on July 3 against the Northern Mariana Islands, also kicking off at 5 p.m. All tournament matches will be held at the GFA National Training Center.

Guam is the defending champion of Round 1, with the Masakåda outscoring its opponents 18-0 in two matches in 2014. On the training camp roster are 2014 Round 1 tournament MVP Samantha Kaufman and 2014 Round 1 Golden Boot winner Paige Surber.

Also on the training camp roster are six players from the 2016 IIAAG Girls High School Soccer League All-Island First team: MVP Skyylerblu Johnson, goalkeeper Mya Sanchez, Franshay Shippey, Colleen Naden, Yae Kawauchi, and Jalana Garcia.