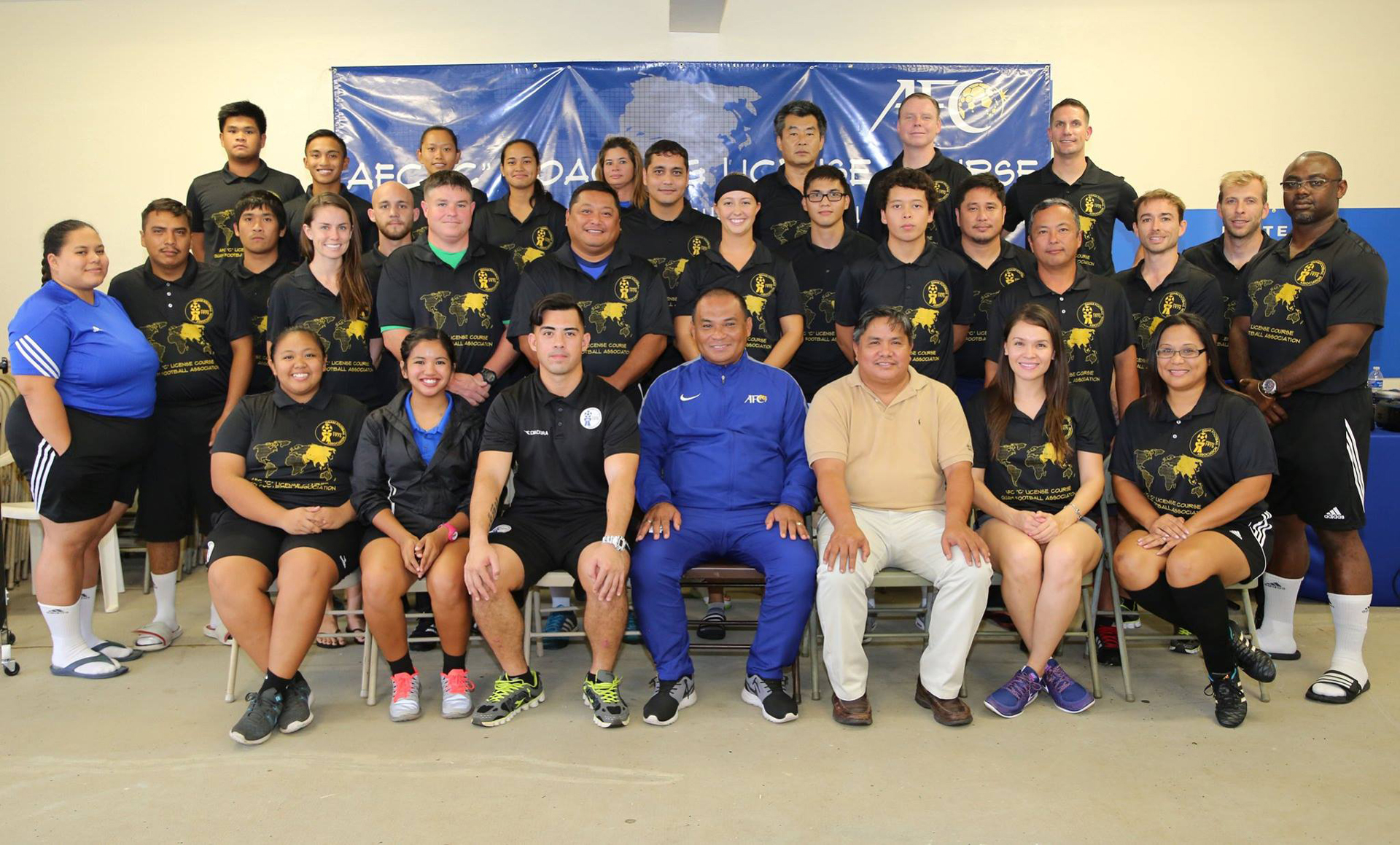 21 Mar

Coaches complete requirements for 2016 AFC C course

[September 3, 2016 – Harmon Guam] Over a couple dozen coaches completed requirements for the AFC "C" Coaching License in a two-week intensive course conducted by visiting AFC instructor Marlon Manos Maro from the Philippines Friday at the Guam Football Association National Training Center in Harmon.

Course participants engaged in classroom sessions and practical sessions, in addition to two written examinations and three separate practical examinations. Coach Maro was assisted by Dominic Gadia, currently the director of the United Airlines GFA National Academy. The course coordinator was Krystiana Martinez.

The participants in the course were Ralph Awa, Ross Awa, Walter Benavente, Bryan Cadiz, Derrick Cruz, Kevin Elwell, Matthew Elwell, Michelle Fatovic, Jose Garcia Ramirez, Lelani Garcia (observer), Pauline Gumataotao, Shawn Gumataotao, Mae Angelie Ito, Gary Larkin, Chima Mbakwem, Pution Mendiola, Thomas Pacileo, Lalaine "Irish" Pagarao, Micah Paulino, Maggie Phillips, Chyna Ramirez, Christopher Shaver, Romana Taitingfong, Peter Toves, Jeremy Wendal, and Kathryn Wendal.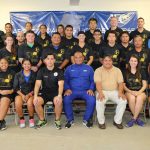 Coaches in the AFC "C" License Coaching Course with visiting AFC Instructor Marlon Manos Maro from Philippines pose for a group photo at the start of the course. Seated, left to right: Chyna Ramirez, Krystiana Martinez, Dominic Gadia, Marlon Manos Maro, Tino San Gil (GFA General Secretary), Michelle Fatovic, and Pauline Gumataotao. Second row from left to right, Lelani Garcia, Jose Garcia Ramirez, Ross Awa, Kathryn Wendal, Jeremy Wendal, Thomas Pacileo, Walter Benavente, Pution Mendiola, Maggie Phillips, Micah Paulino, Derrick Cruz, Shawn Gumataotao, Peter Toves, Matthew Elwell, Kevin Elwell, and Chima Mbakwem. Back row, elevated, from left to right, Ralph Awa, Bryan Cadiz, Mae Angelie Ito, Lalaine Pagarao, Romana Taitingfong, James Oh, Gary Larkin, and Christopher Shaver.