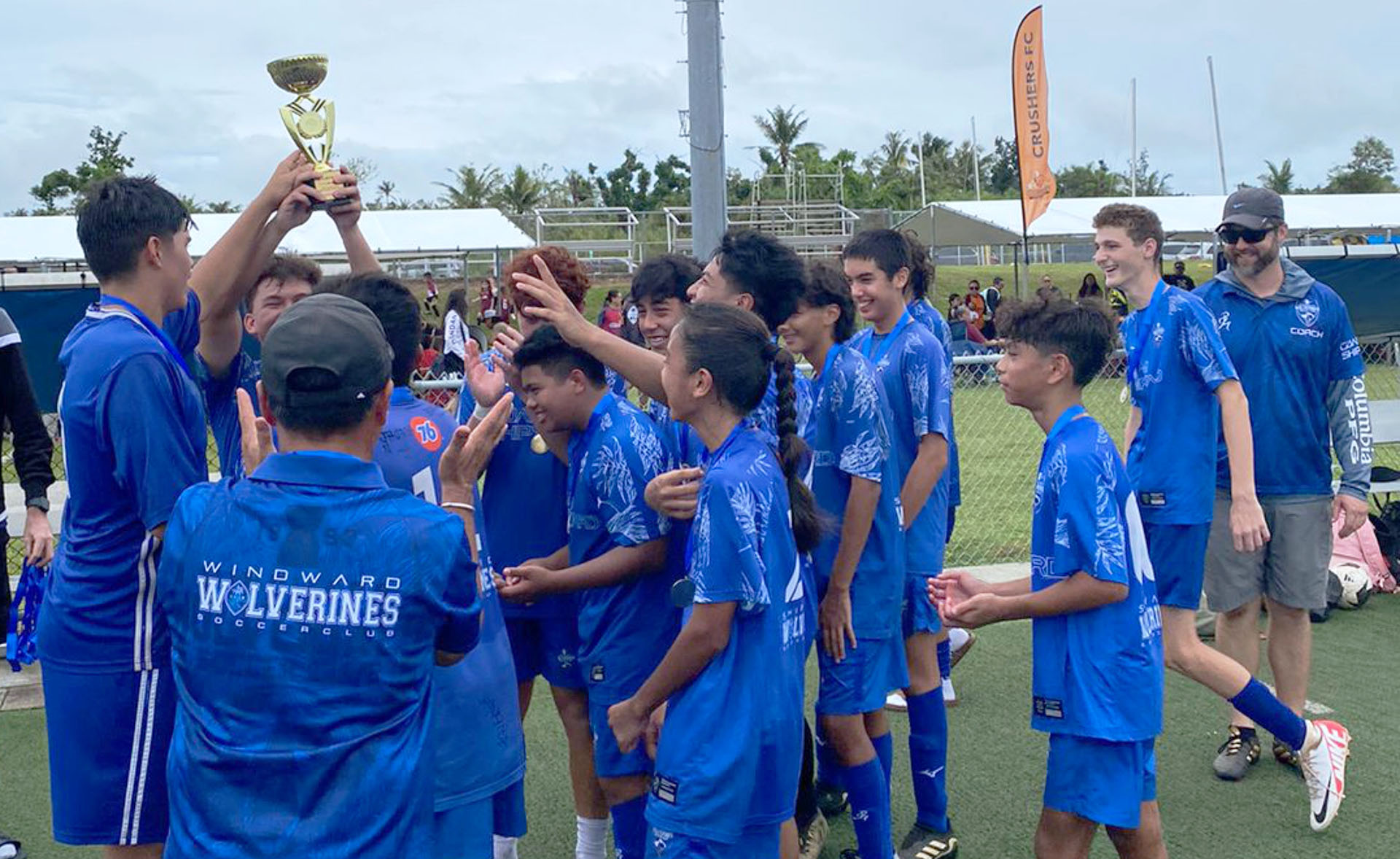 21 Nov

Champions crowned in Fall 2023 Triple J Robbie Webber Youth League

[November 19, 2023 – Harmon, Guam] Champions were crowned in the upper age divisions of the Triple J Auto Group Robbie Webber Youth League Saturday at the Guam Football Association National Training Center.

For the third consecutive season, the Guam Shipyard Wolverines claimed championship honors in the U15 Boys Division.

In the Girls U15 Division, the champions trophy was presented to winners Bank of Guam Strykers FC.

The Wings FC won the U12 Division.

All upper age division teams played in season-ending matches, while their younger counterparts in the U6 to U10 age divisions played in festival-style Jamboree matches throughout the day, which also featured club potluck gatherings.

The Robbie Webber Youth League will start back again in its 2024 Spring Season, tentatively scheduled to kick off Feb. 10.