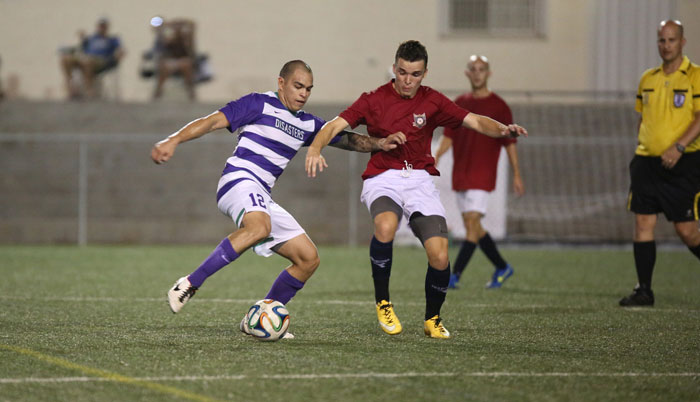 14 Dec

All Three Strykers FC Teams in GFA Cup Main Draw

[April 25, 2015 – Harmon, Guam] – All three Strykers teams – the Payless Supermarkets Strykers FC, Strykers FC DII, and Strykers Masters – will make an appearance in the main draw of the Bank of Guam 8th Annual GFA Cup, following a 3-1 win by the club's Division II team over the Pago Bay Disasters Saturday evening at the Guam Football Association National Training Center.

Luke Reeder scored the Strykers FC DII's first two goals and assisted his team's other goal from Jeremy Wendal. Nicholas Rivera scored Pago Bay's lone goal before the halftime whistle.

The Strykers FC DII will next play the Division I Paradise Fitness Sidekicks at 9 p.m. May 3.

In the evening's other match, the Strykers Masters picked up a victory over Hyundai Family FC via forfeit to next face Rovers FC Division I at 7 p.m. May 3 in the tournament's main draw.

The final preliminary round match is set for Monday with the Crushers FC taking on United Masters at 9 p.m.